I'm a hobbyist photographer.
I love take photos and photoshop...
All photos are taken by me with Canon 550D and all edits by me.
Copyright belongs to me! ©g.buer
You are NOT allowed to use any of my photos, images anywhere or in any form without my permission!
You can't download or print my any work!
Please respect my copyright! ©g.buer
Thank you!
By the way I uploading here my

mother's shots

She's got great talented!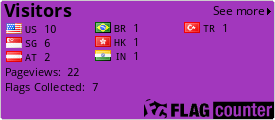 Favourite TV Shows
Da Vinci's Demons, Outlander, Haven, The 4400
Favourite Bands / Musical Artists
Abel Korzeniowski, Mercan Dede ( Arkin Allen ), Cafe del Mar, Sleeping At Last, Audiomachine, Thomas Bergesen, Two Step From Hell, Antony and the Johnsons, Phil Collins
Favourite Books
Jonathan Livingston Seaul, Illusions: The Adventures of a Reluctant Messiah
Favourite Writers
Shakespeare, Richard Bach
Favourite Games
Solo Test, Checkers