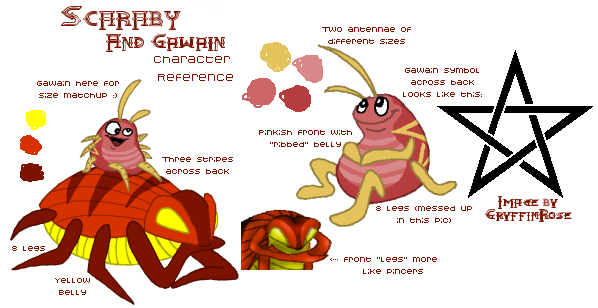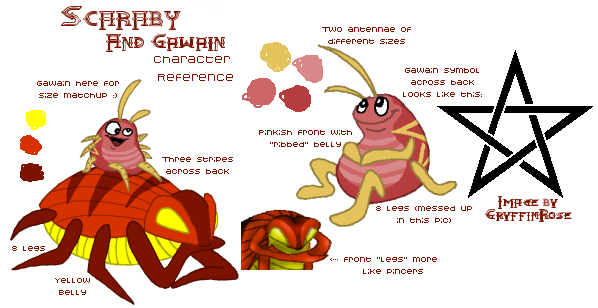 Watch
Originally Uploaded 6/18/05 to ~gryffinrose
Hee hee... aren't they cute?
Scaraby's design is the same, he just never had a ref (so here it is). Gawain's design is way simple - only thing that's important is the symbol of Gawain on his back. (For those of you who are clueless, Gawain was one of King Arthur's greater knights

)
I looked up the symbol and it said that he used that one, each point symbolizing one of the five aspects of knighthood. But then I couldn't find out what those aspects WERE... >.<
Ah well. I'll finish coloring them both. I'm not sure what I'll do with the regular Gawain one, but the Scaraby with Gawain one will be used for Godric's petpet section!
Image, Scaraby, Gawain © RoseSagae/GryffinRose
Selkets, Larnikins ©
Neopets.com

Chivalric code?
For more details on this topic, see chivalry.
[link]
In war, the chivalrous knight was idealized as brave in battle, loyal to his king and God, and willing to sacrifice himself for the greater good. Towards his fellow Christians and countrymen, the knight was to be merciful, humble, and courteous. Towards noble ladies above all, the knight was to be gracious and gentle.
Reply