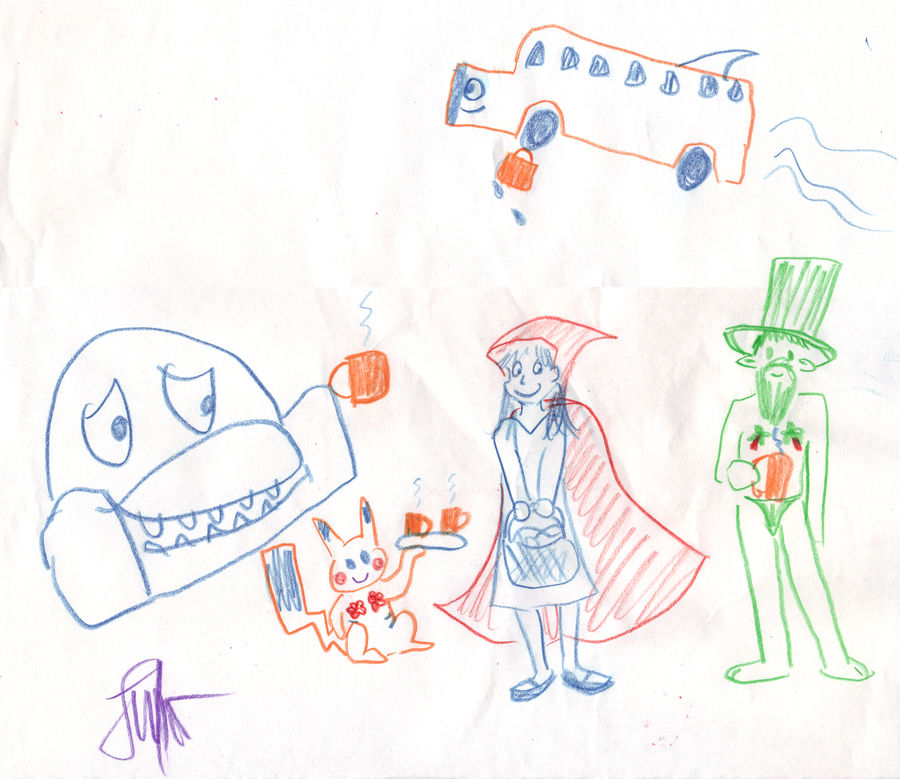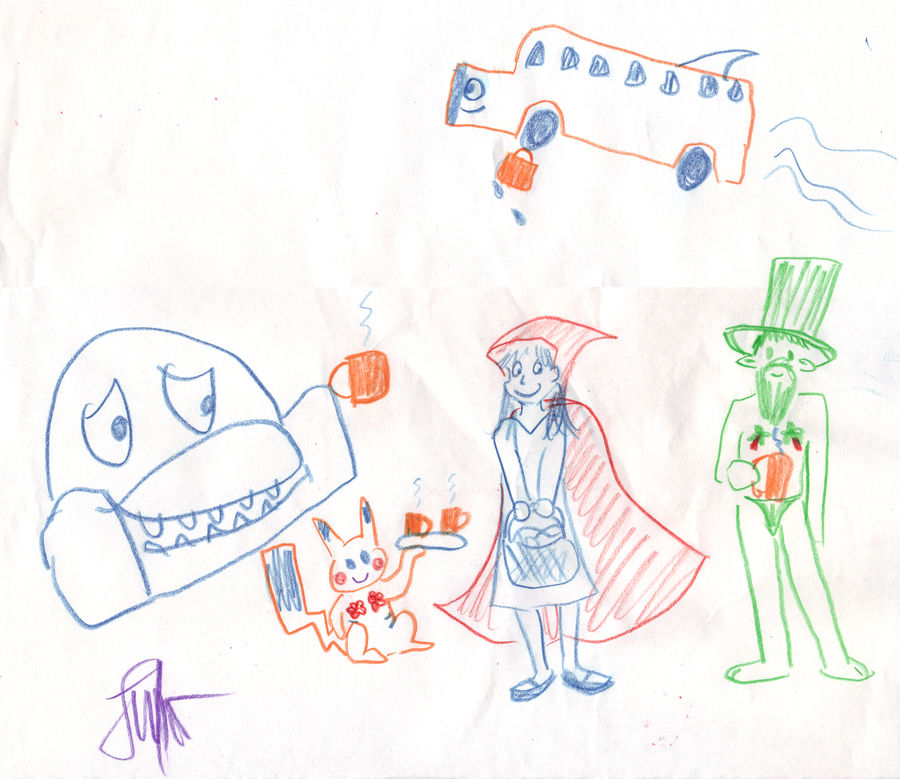 Watch
One of the panels at Sakura-Con (hosted by *
loriofpandora
) was called Iron Artist. It was such a riot! Three artists at different tables would start out drawing something and then they would have to incorporate suggestions from the crowd. The drawings would have to be quick since we only had three minutes. In the end, all three artists would present theirs to the crowd and the crowd would vote on the winner. This was my end result. (I had to scan it in two pieces since the original was so large!)
It started out with Red Riding Hood. Then we had to add in coffee barista Pikachu. Pikachu ended up in pasties for some reason. I added in Peewee Herman's couch and the Magic School Bus - then we also have Abe Lincoln in pasties (with tassels!) and a thong.
Most epic coffee outing ever. Even if it's super scribbly.
Everyone else's were really artistic and beautiful - mine was cartoony and featured a really creepy couch. Oh well! It was a lot of fun - and I think it turned out pretty cute!
(the sig on the bottom is my signature that I use for work - I didn't cut it out since you can't read it anyway, lawl)
Image (c) RoseSagae
Characters (c) their respective creators