{READ ME}



Some rules here


Please do not submit to the feature folder (We hold that for contest arts only)
1

No bullying of any members
2

Be kind
3

Add to the correct folders
4

Enjoy


5

No hate comments here or rudeness of any kind.
6

6.NO NUDE ANYTHING! OR ARTISTIC NUDES OF ANY KIND (just make sure its not adult content

try keepin it E-for everyone submitting here there are other groups for those

(However horror is fine)



______________________
(Its cause "age reasons so like I mean not like mannequins or like beach girls just like um ""mature adult content"" all age content if anyone was wondering the reason its that cause of the age audience here

ok.(There are hecka groups out there though.) we do accept scary stuff, however, it be warned even though we have age stuff violence and gore is alright we may have some scary stuff that could be not suitable for children perfectly fine
______________________________________________
This group loves art of any kind or form it can be crafts or anything drawing to anything else.

We love it when we get contributes of your art here and need more members if you would like to join we would dearly enjoy it.

(Also we welcome more then brony artwork any fandom)

Submissions of your deviations are automatically accepted!


:thumb451503781: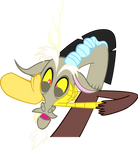 :thumb302366489:



We also accept stressed deviants here and make sure we can give them a warm friendly welcome

and take notes.