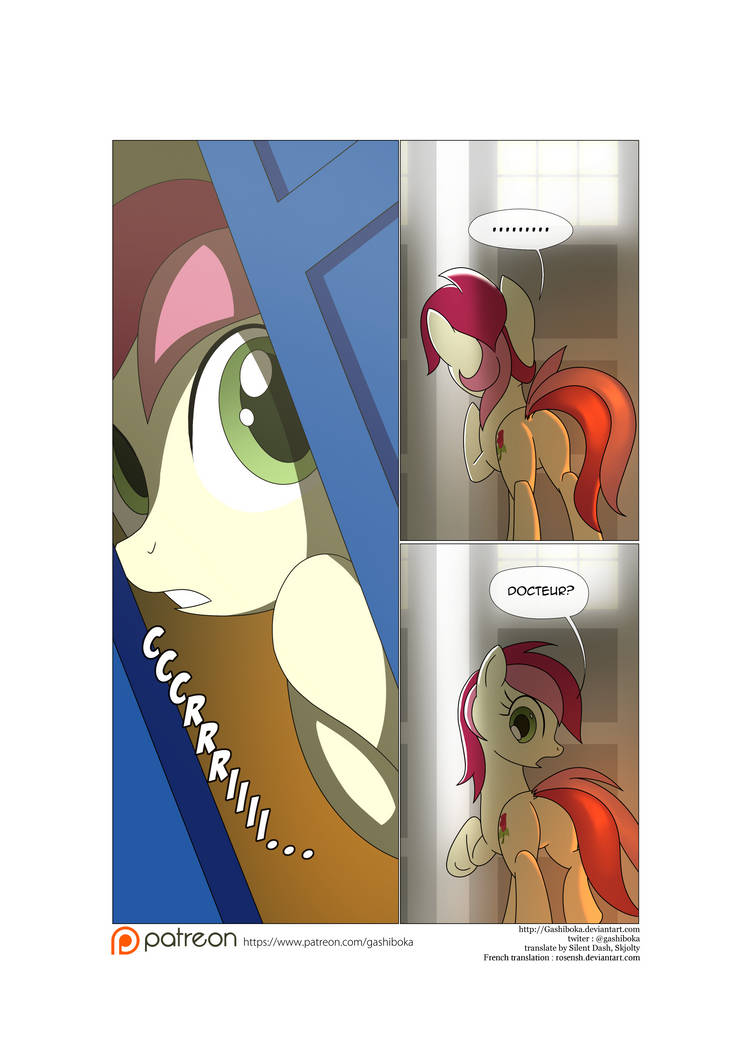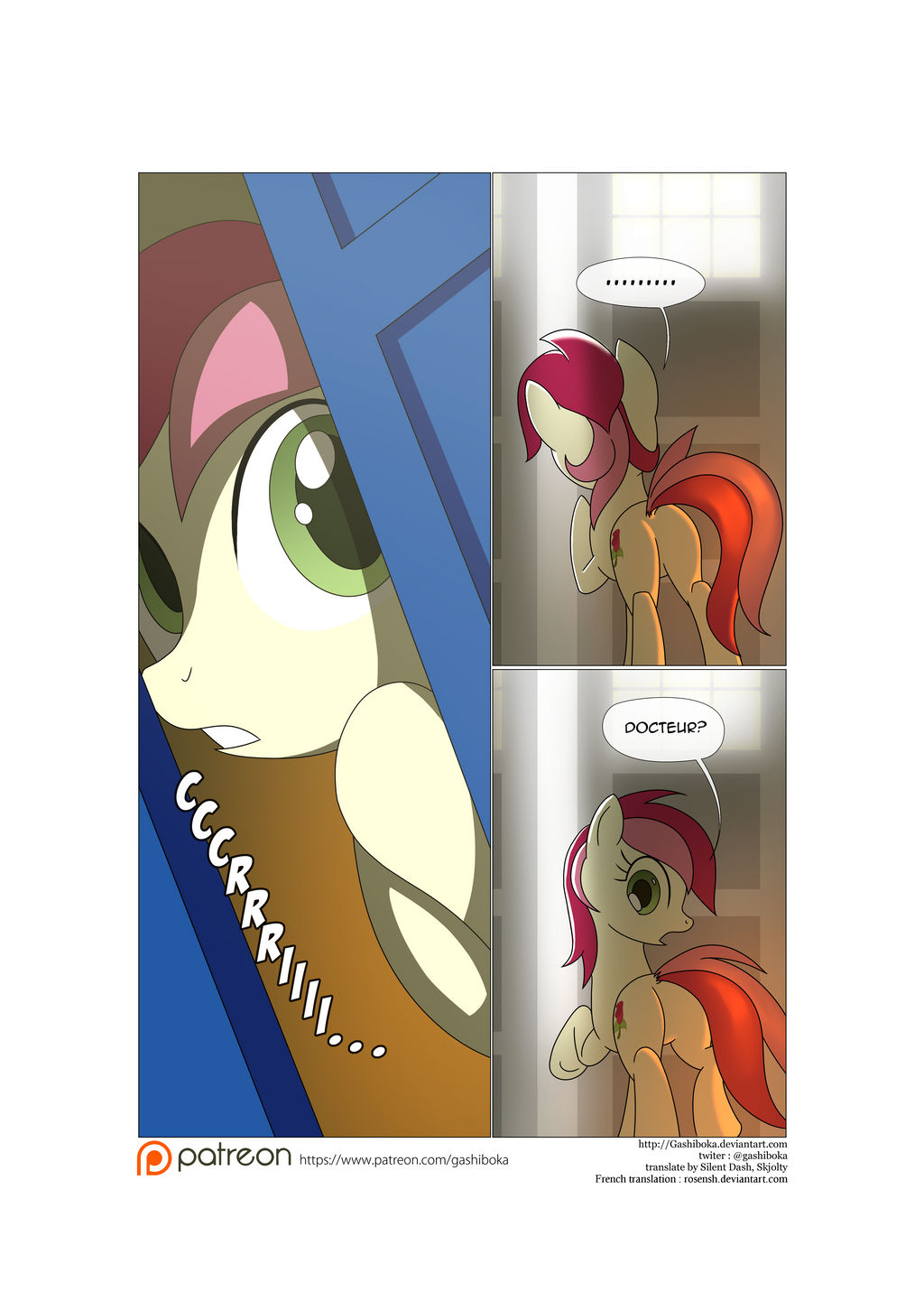 Watch
J'ai la permission de traduire ce comic. Ce comic ne m'appartient pas, j'en fais juste la traduction.
I have a permission to translate this comic. Comic doesn't belong to me, it's just a translation.
Artiste Original/Original Artist:

Original:
Recall the Time of No Return[Eng] - page 6
Lien Patreon/Patreon Link: www.patreon.com/gashiboka

Page Précédente/Previous Page:
Page 5
Page Suivante/Next Page:
Page 7
Recall the Time of No Return (c) Gashiboka
Translation
(c) Rosensh
My Little Pony
(c) Hasbro

Ho

Pas de Derpy ? X)
Ca change 😁
Bref c est trop cool 😎
Reply

Je suis d'accord que dans le fandom, il y a deux écoles : celle du docteur avec Derpy et celle avec Rose.

Les deux me vont pour ma part. Et pourtant je suis un adorateur de Derpy en général et de la série Doctor Who, avec la fameuse Rose...

Donc bon, match nul.
Reply