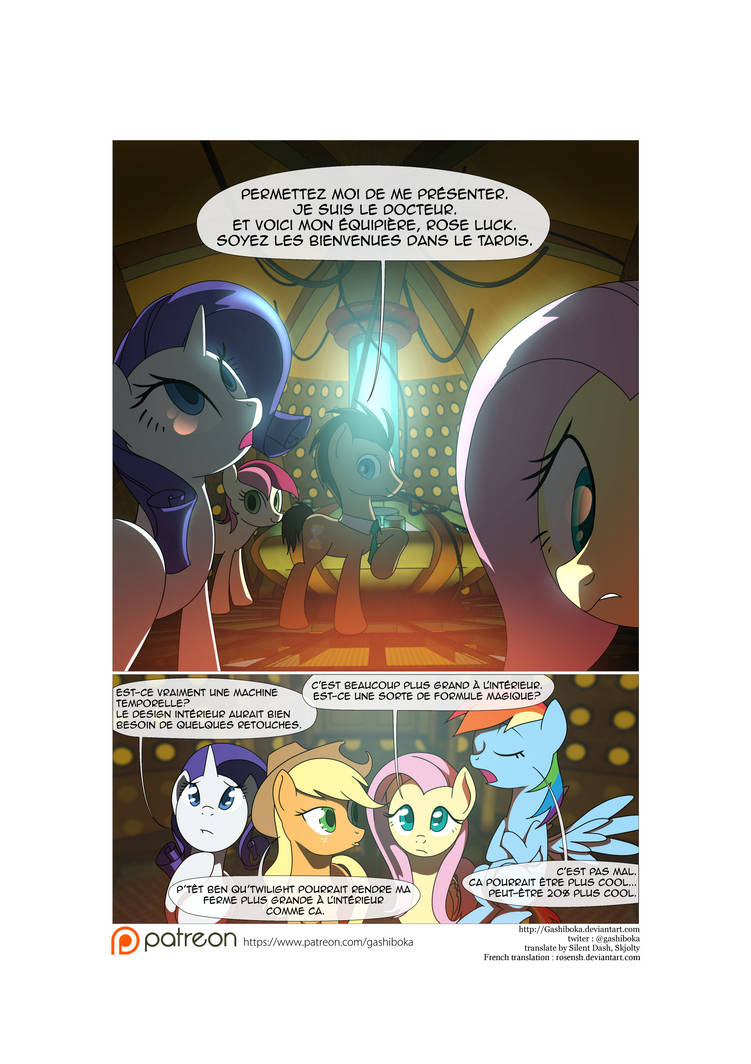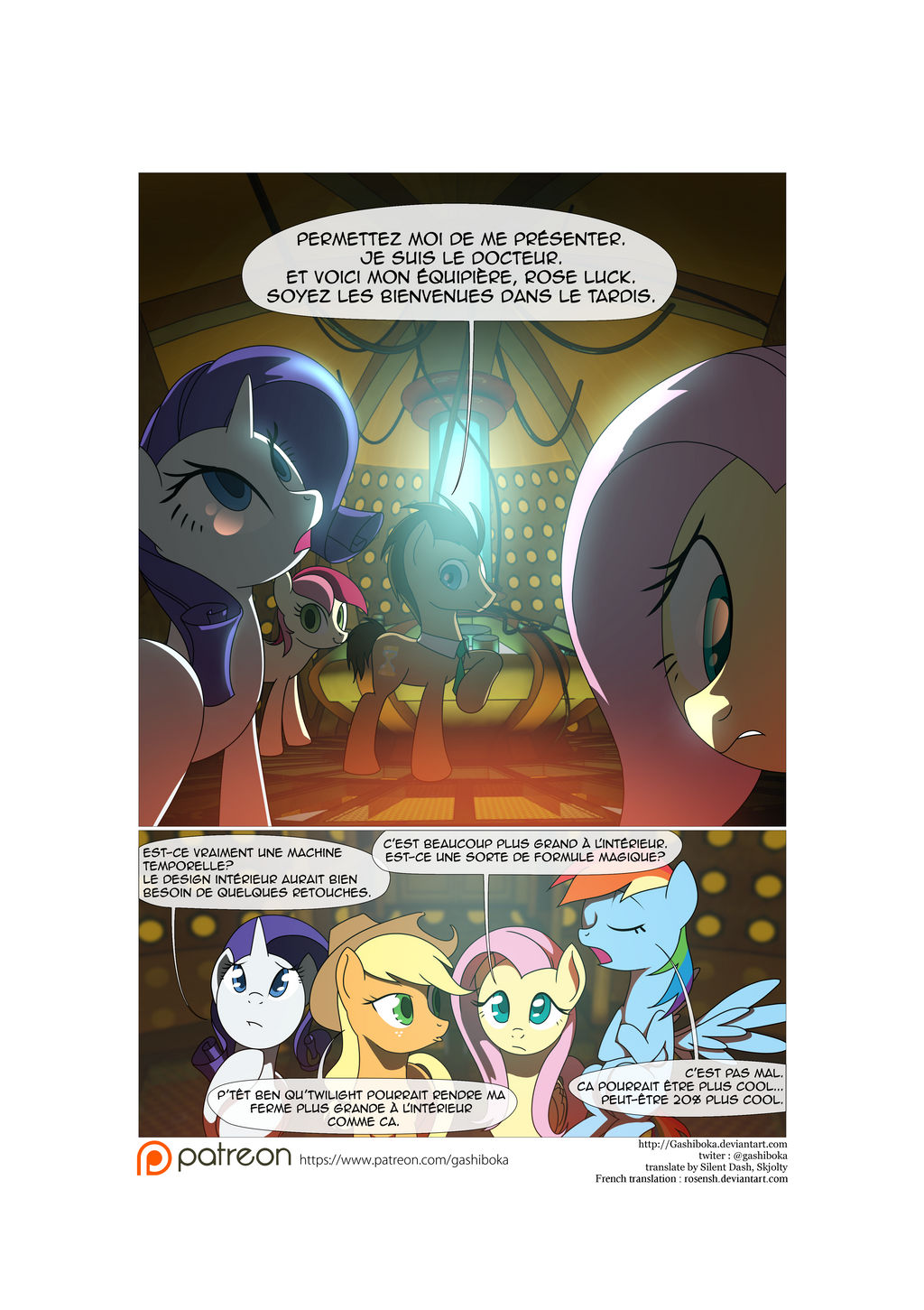 Watch
J'ai la permission de traduire ce comic. Ce comic ne m'appartient pas, j'en fais juste la traduction.
I have a permission to translate this comic. Comic doesn't belong to me, it's just a translation.
Artiste Original/Original Artist:

Original:
Recall the Time of No Return[Eng] - page 10
Lien Patreon/Patreon Link: www.patreon.com/gashiboka

Page Précédente/Previous Page:
Page 9
Page Suivante/Next Page:
Page 11
Recall the Time of No Return (c) Gashiboka
Translation
(c) Rosensh
My Little Pony
(c) Hasbro

Moi y'a un détail qui me fait sourire, c'est que parmi les voix françaises des Mane 6, 3 d'entre elles ont fait des voix dans Dr Who et Torchwood.

Claire Tefnin: Twilight (MLP), Gwen Cooper (Dr Who & Torchwood)
Mélanie Dermont: Rainbow (MLP), Martha Jones (Dr Who & Torchwood)
Nathalie Hugo: Pinkie Pie (MLP), Suzie Costello (Torchwood)
Reply

Je ne connais aucun des 3, sûrement parce que j'ai commencé DW en VF et que j'ai fini par tomber sur un EP en VO et que encore une fois, j'ai eu la sensation (personnel) qu'en général, les doubleurs FR n'ayant plus autant de temps qu'avant pour travailler leur doublage, les émotions, les attitudes etc... ne passent pas de la même manière.

Après le métier de doubleur est petit (en effectif). Et un bon doubleur se doit de pouvoir faire plusieurs voix.
Reply