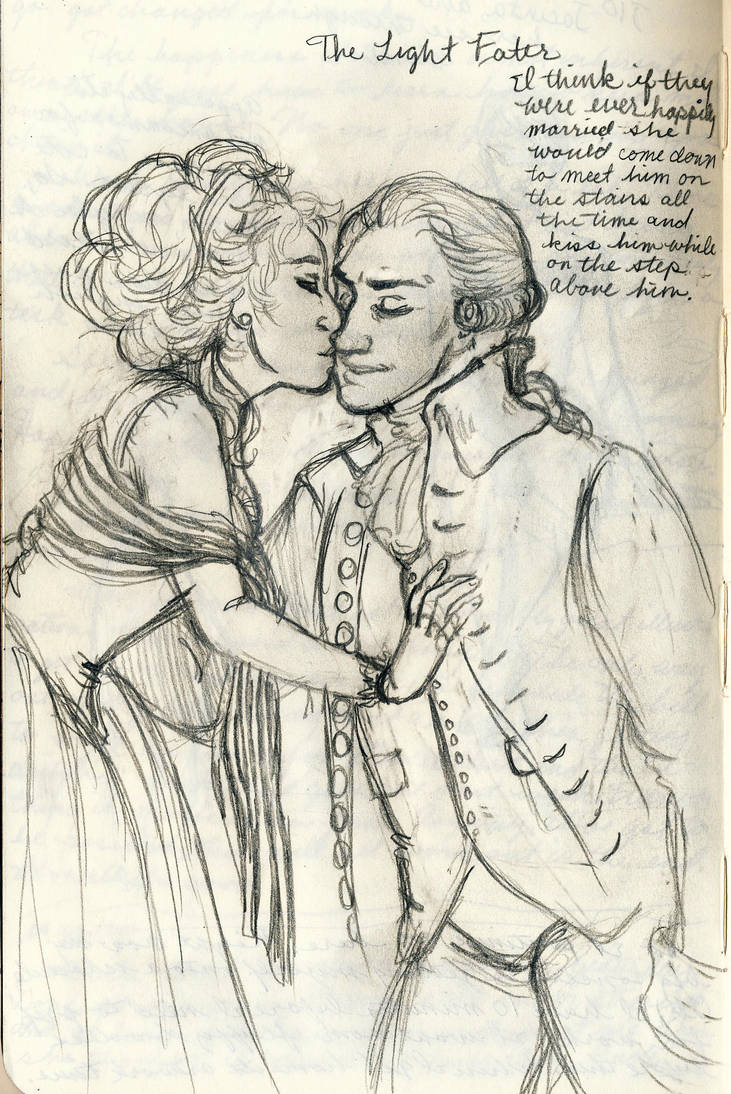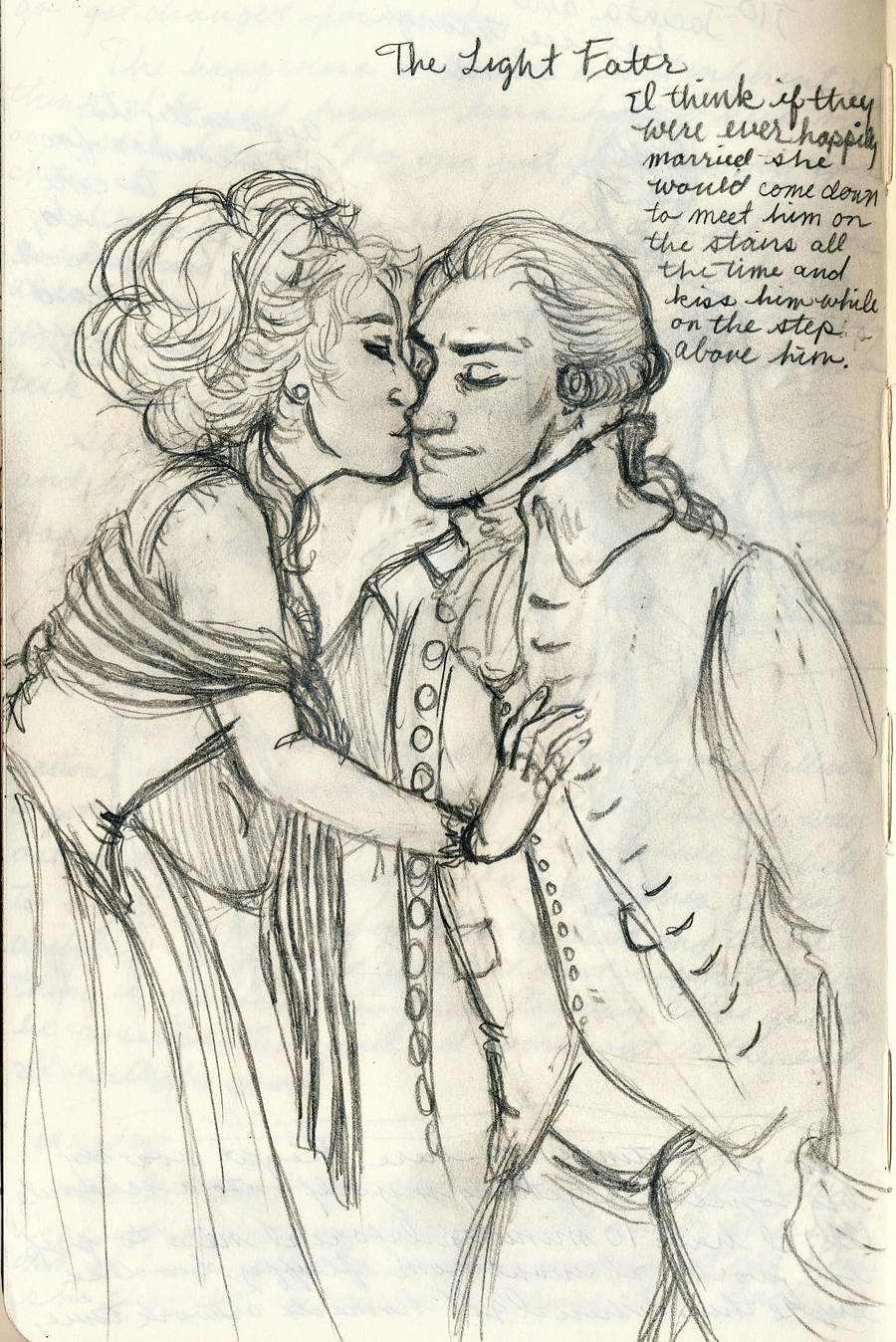 A little sketch of a "Happily Ever After" that never happened in my comic "The Light Eater."
I like to imagine the fate that did happen to them and the fate that didn't happen to them. This is definitely the one that didn't, but by far the more appealing outcome.
They'd get married as they wanted, move off to Strasbourg or Ulm in Germany. He starts writing about science as he always wanted, and she makes herself a new little life amongst this new society she's in, making friends, I like to think maybe she joined a salon, or started trying to learn not only German, but other languages.
This is when they're still in their "honeymoon" years. He would come home from meeting with his science buddies and she'd come rushing from upstairs to meet him, stopping on the step just above him and giving him a kiss.
Yeahhhh for happily ever afters that never happened.
15 minutes in my travel buddy sketch-journal (I keep a small one and several larger ones.)
"The Light Eater" slow coming as it is, is still in progress and its still mine. No stealing.
<Edit> Moved to my main gallery after

suggested that that might actually be where it belongs.


that is so lovely!!!!!! it reminds me of jean valjean/fantine.
Reply

Ahhh, why thank you very much! That's so sweet. I didn't have any intention of mimicking those characters, but thank you.

Reply

If only...

WILL READ SCRIPT TODAYS. OR I WILL NOT ALLOWE MYSELF TO HAVE APPLE STRUSSEL MUFFINS. I LOVE STRUSSEL MUFFIN. D:
Reply

Ahh newlyweds~

So full of life and energy. And this is very nice for a quick sketch!
Reply

They're so cute when they're not being torn apart by the political atmosphere of a monarchy ending atmosphere. XD Thanks honey.
Reply

You should really move this out of your scraps. It's good enough to put in your gallery.
Reply

This is a great sketch! You definitely nail the costumes-- I love the collar on his coat, and the way her bodice fits. They look wonderfully period. I really like Nikholaus's hair. And Helene looks lovely and graceful.
Reply