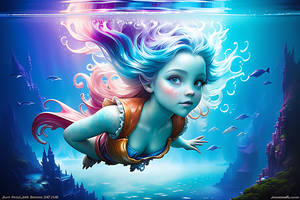 PLEASE HELP ME GROW!
Support my work by contributing to my tip jar every month.
---

Description
"They both looked across the parlor to where Mrs. Baker's daughter sat, deep in a book, as usual, with her long, thin body bent into what sunlight came past Mrs. Baker's geraniums, her red hair pinned up in a sort of birds' nest, and her glasses perched on the end of her nose."(House of Many Ways; Chapter 1)
This is my interpretation of Charmain Baker from Diana Wynne Jones' book "House of Many Ways"
Tool: pencil
My "Howl's Moving Castle" Series Fanart:
---"Calcifer":
fav.me/d5t9kjz
---"Sophie Hatter": (sketch)
fav.me/d7p1q9t
and (colour)
fav.me/d6btx9r
---"The Witch of the Waste":
fav.me/d5re0we
---"Charmain Baker":
fav.me/d5re440
---"Flower-In-The-Night":
fav.me/d2duq2h
---"Peter":
fav.me/d7p1pxh
---"Lettie Hatter":
fav.me/d7p1q47
My other Diana Wynne Jones Fanart:
From "The Merlin Conspiracy":
---"The Issys: Daydreaming":
fav.me/d6btsn4
---"The Issys: Innocent Air":
fav.me/d6bttvy
From "Hexwood":
---"Reigner Three":
fav.me/d7p1tf0
Hope you like it!

RoseLuna
Charmain Baker belongs to Diana Wynne Jones
Image size
600x771px 283.45 KB