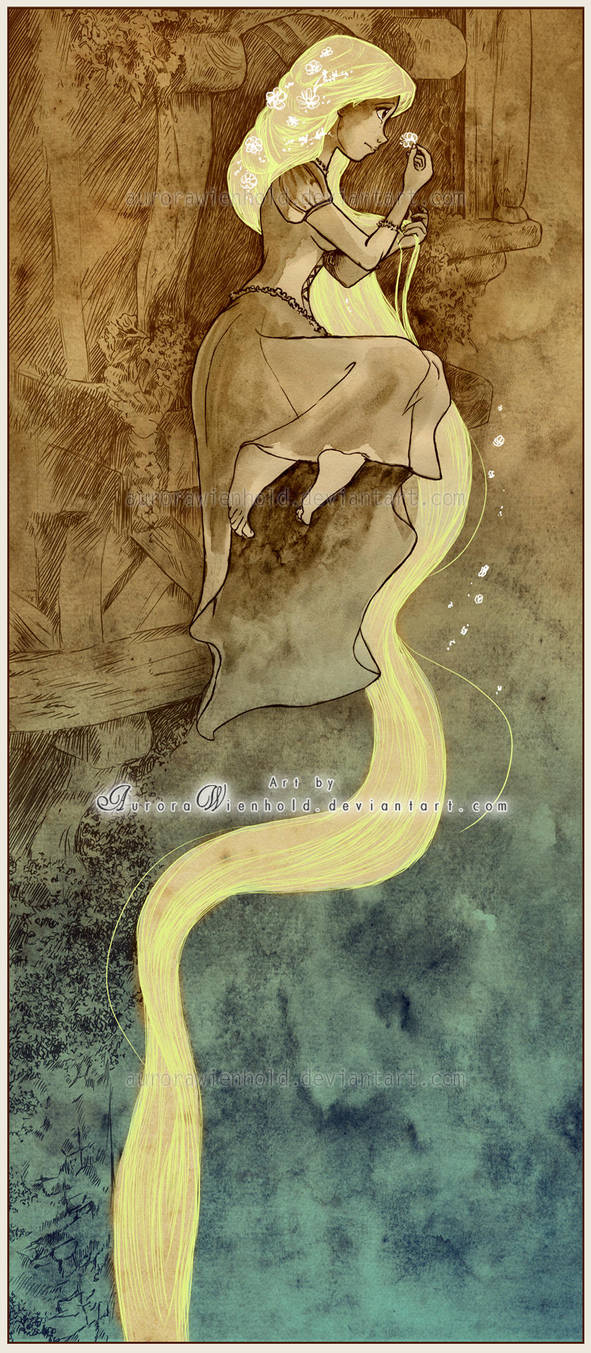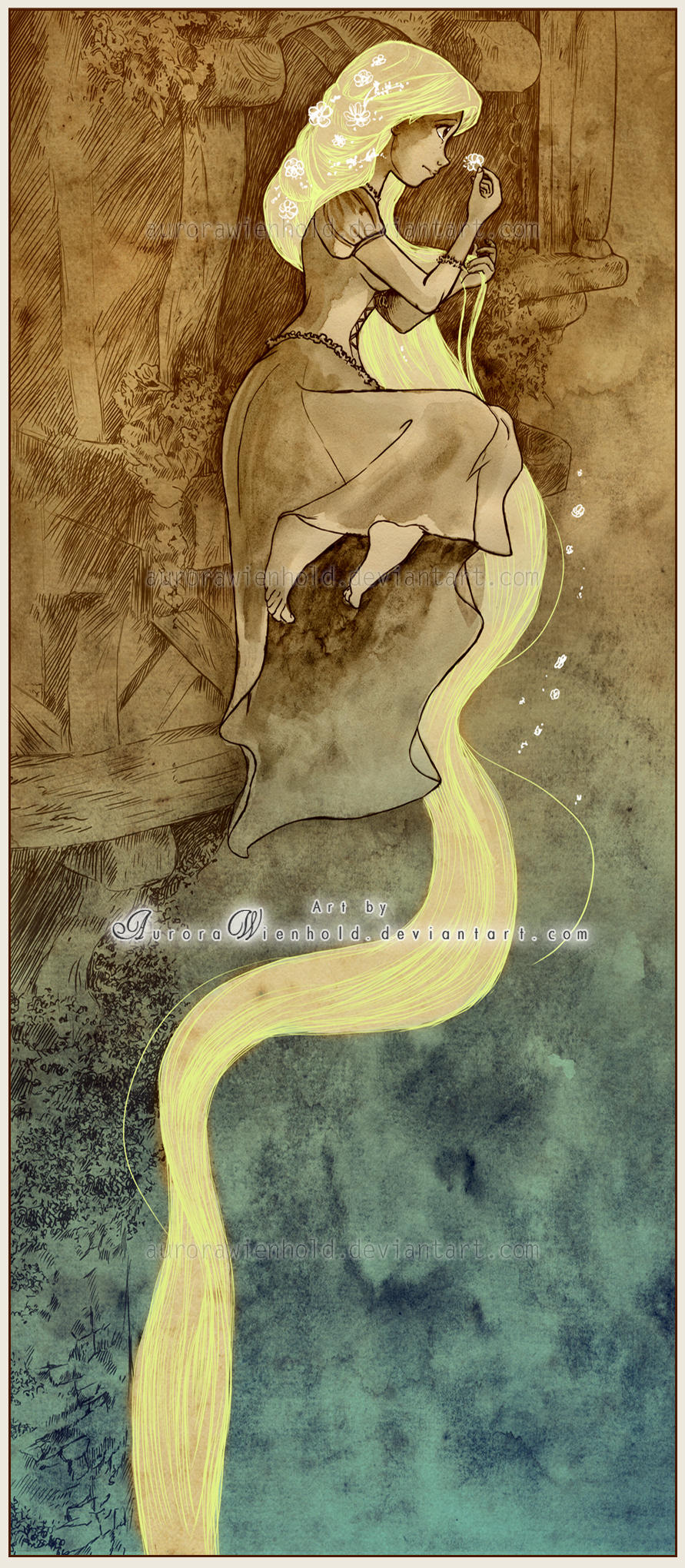 Watch
SPOILER WARNING - spoilers in the following text!
Story to this picture:
"After Rapunzel returned the precious crown to Flynn, he leaves her and don't came back (as promised). Rapunzel thinks he never really loved her and is very sad. In the film version mother Gothel helps Rapunzel with her hair, which was braided and full of flowers (she got a new hairstyle, as she was with Flynn). I have explained the situation a bit differently: Rapunzel is trying to deal with their grief. She opens her hair and let the flowers fall from the tower, in the thought she will never leave the tower, she will live without her love (her new dream), locked up forever."
Digital drawing with selfmade traditional textures.
"FAQ"
for asking questions:
[link]

More like this:

My Stocks:

---
The created art is copyrighted by AuroraWienhold.deviantart.com, don't change it or use it in any way. Don't claim it as your own.
» PORTRAITS « | » ANIMALS « | » LANDSCAPES « | » FANARTS « | » DIGITAL ARTS « | » CONCEPT ARTS « | » INK WORKS « | » TUTORIALS «