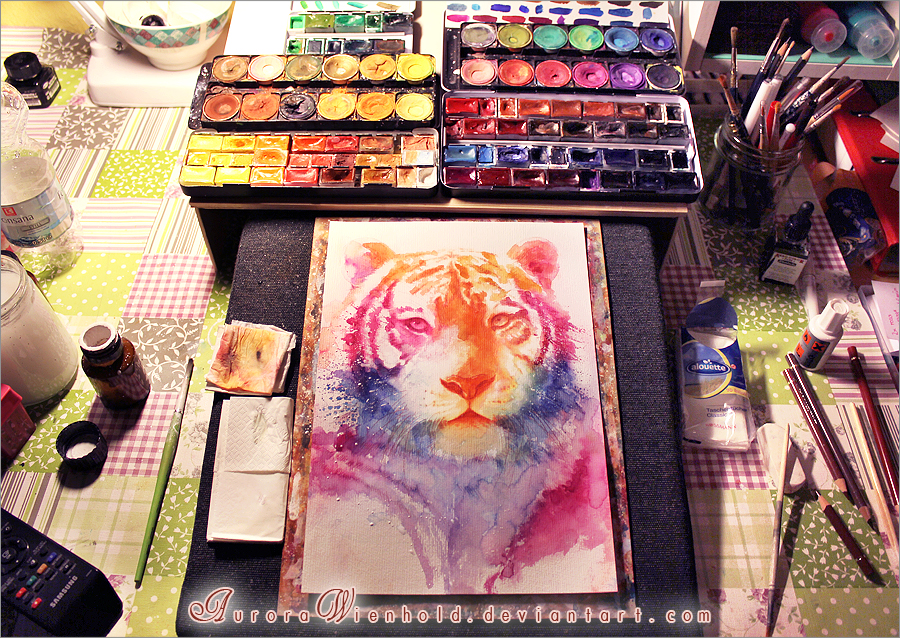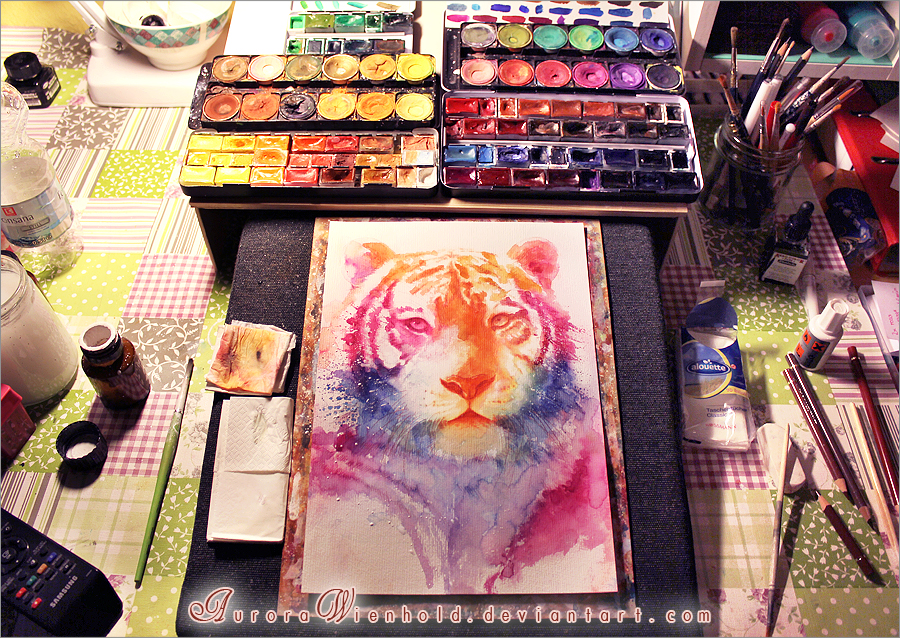 Watch
Straight from my desk. Here you can also see my latest gadget, a home-made ramp, with a slant,
where all my main colors have enough space. :] The brands are mixed, many cases are refilled by tube paints.
Now available:

Traditional painting
- watercolors, with colored pencils and ink. Please use my
"FAQ"
for asking questions:
LINK
My heartfelt thanks for the reference to
Random-Acts-Stock:
LINK
My stock:
---
The created art is copyrighted by AuroraWienhold.deviantart.com, don't change it or use it in any way. Don't claim it as your own.