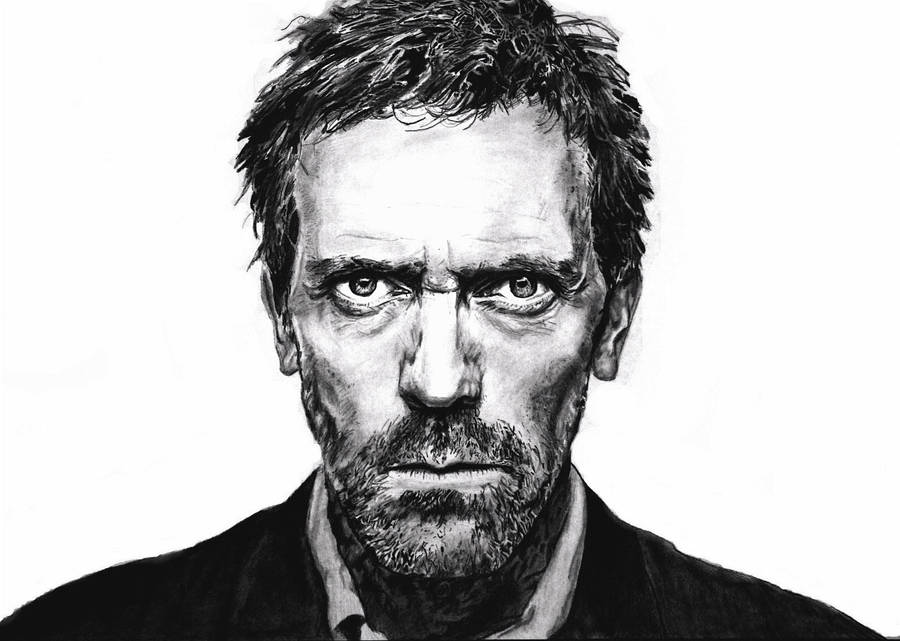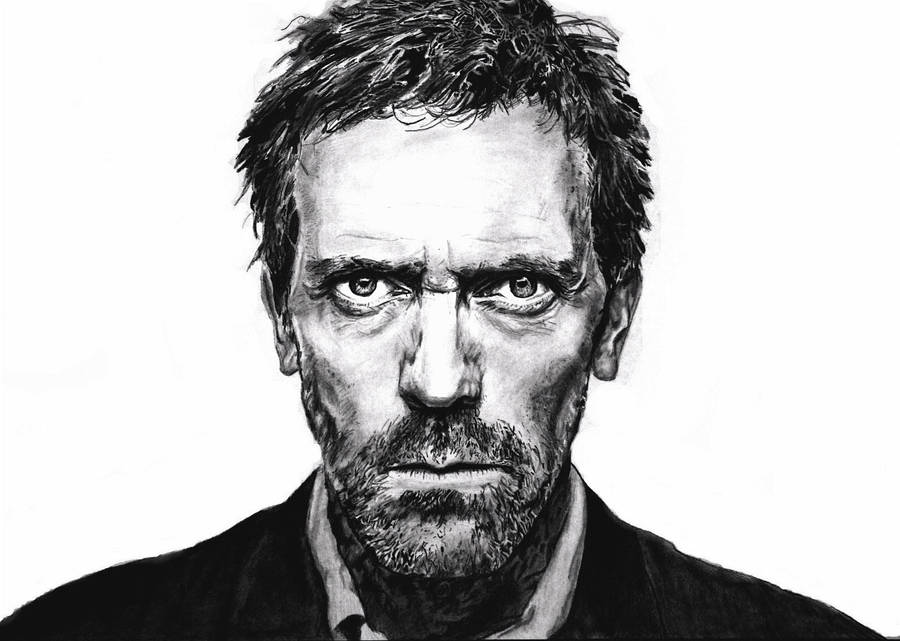 Watch
This is the drawing I've been doing on and off for the last few weeks. Total time - about 15 hours. It's much more detailed than my other one of Hugh.

Tools: A3 paper, 4B, 2B, HB, F pencils, rubber, cotton wool.
Drawn from a reference photo.
Hugh Laurie! Boy he needs a shave!!!

This being said, it is amazing how much detail there is in this piece, that you can tell he needs a shave is amazing! You can also see the white/grey hair (also amazing). I wonder if you used white charcoal for this, or as my art teacher taught me...an eraser...which I personally frown on, though I understand it.

You can even see the cracks in his lips, the wrinkles in his face, the haggard tortured almost lost look in his eyes, the constant crease between the brows, and the bags under his eyes. His hair is disheveled and you can actually see every hair that is out of place, again you can also see the white hairs that frost his head in full definition.

In short, if I didn't know better, I'd say this was a picture of House, not a sketch. Extremely well done!
The Artist thought this was FAIR
5 out of 5 deviants thought this was fair.
Before I start explaining my opinions on the piece, I first want to say that I think its turned out spectacularly. Its a strong piece and looking at it definitely leaves an effect. Its something in how he looks back at you its was a strong photo and it made an excellent drawing. Your use of Black and White was well done.

That being said I think It'd improve with a little more use of greys. Right now, at least to my eyes the black to white seems more sudden that it should be. It causes the stubble to be too dark when compared to the hair.
The shading on the face itself especially around the eyes is really strong. The different value and impressive and help to leave that impression I mentioned earlier, using those different values in the beard too would help I think.

The originality wasn't as high only because it was a drawing of a photo that was already taken so the composition itself was linked a lot to the image.

All in all it's a fantastic piece, nice work.
The Artist thought this was FAIR
4 out of 4 deviants thought this was fair.