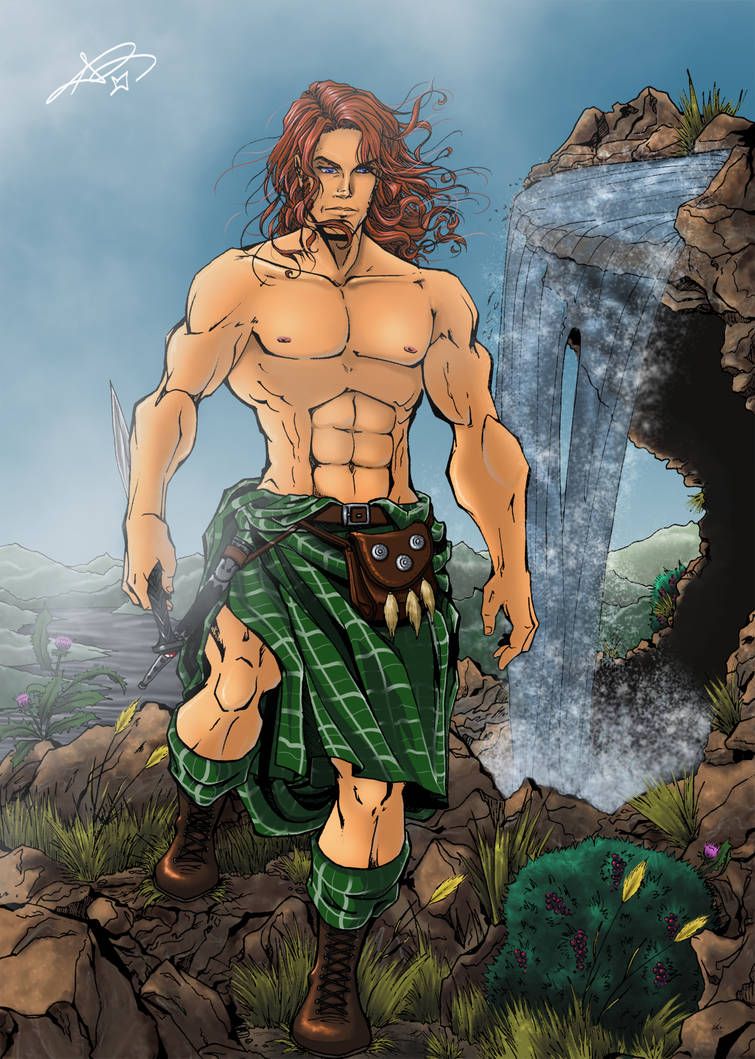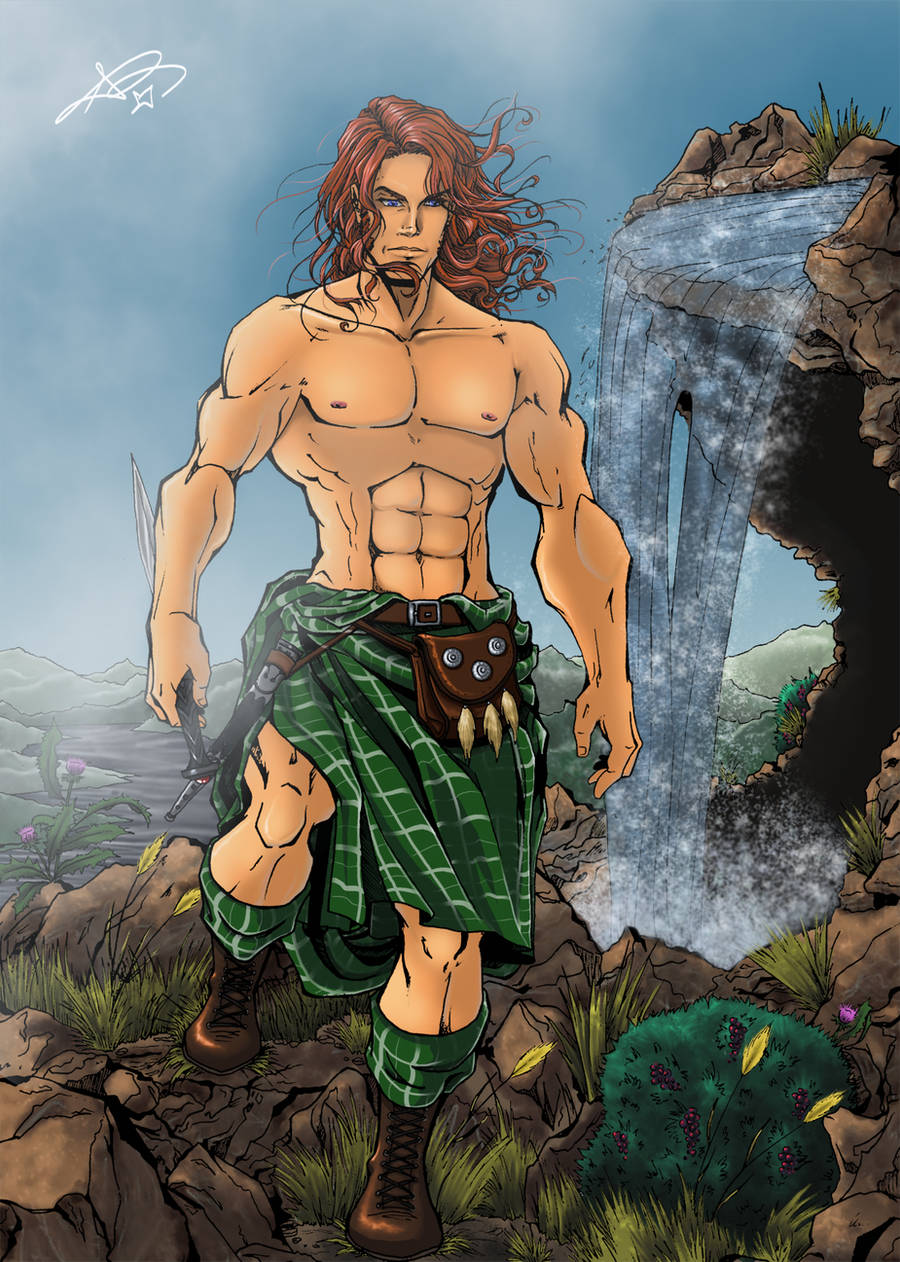 Watch
This is a pic that I have been promising for a while that I forgot to post when it was done! lol! I don't usually like to post right after a commission bc I like to save the little bit of my own art that I do for a dry period! *laughS* But I hope that you guys like Jamie!

This is suppose to be jamie in the highlands during the first book, outlander (hence the green and white plaid of the mackenzies, not the fraser's red and black). You can assume what you like out of the pic, maybe he just had dip in the cool spring, maybe he was just scoping out the horizon from the high vantage point...not really sure myself...

This is also not my normal anime style. This is my american comic style. I love Micheal Turner! He was my idol! So a lot of my american style is very very similar to his! And when it comes to drawing sexy muscled men there is no better style I think! Hope that you like it!

I am obsessed with the outlander book series right now! SO OBSESSED! I listen to the audio books while I color my artwork and commissions! It is a great way to kill two birds with one stone and the lady who reads the books is phenomiable! So if you haven't read the series I really advise that you do! It is the ultimate romance/adventure! Diana Gabaldon is a mastermind! Her humor is so real. You can actually relate to half the humor in the books! READ THEM!


If you guys like this please let me know! I will try and draw more for you!