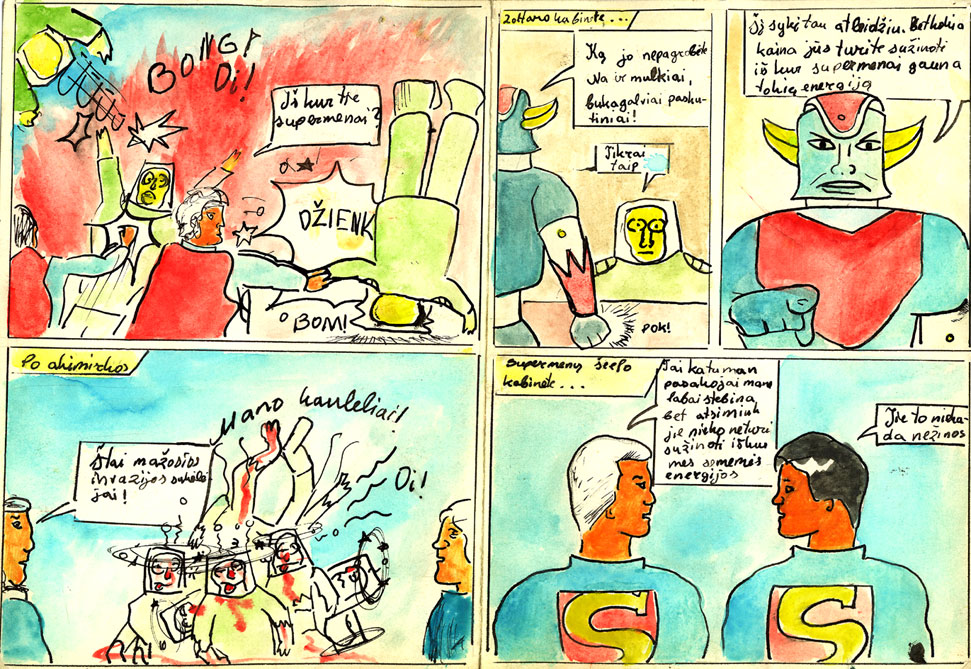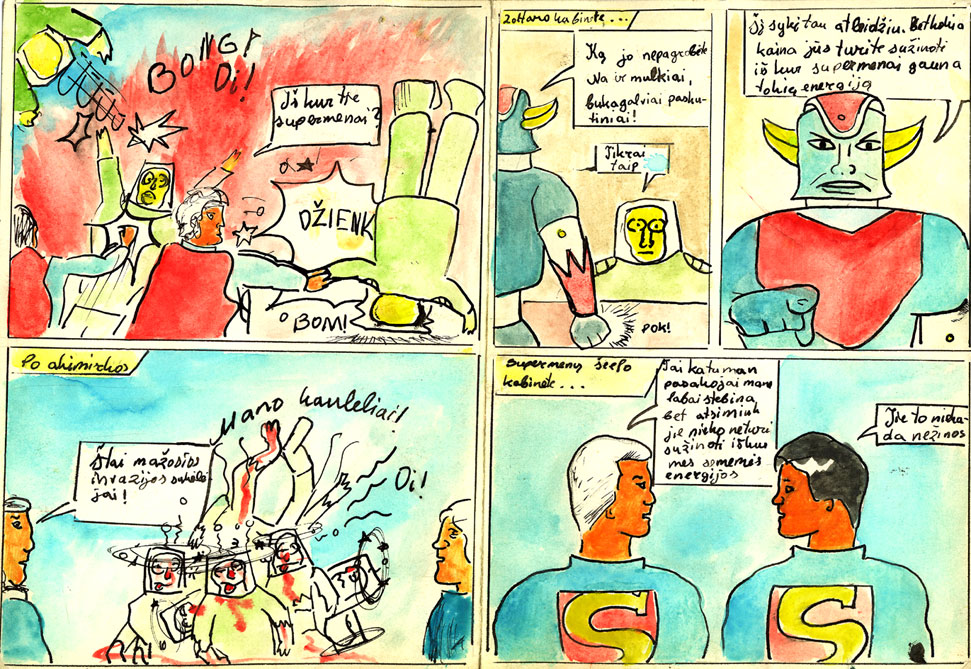 Funny story.
I knew, that in USA existed comics hero Superman.
I knew because soviet press mentioned it as bad taste movies of rotten West and there was a photo of Christopher Reeve.
I knew, that Superman had a "S" letter on front , colors. But I didn't knew , that it just one person, so in my version of Superman adventures, there was a group of Supermans

I couldn't sleep normally, I was dreaming a whole my childhood to have a Superman comics from USA, but then it was impossible, so I decided to draw my own Superman

... when I was 11-12 years old.
That evil character on right corner I saw just for a moment in TV about japan toys and it falls down into my imagination for a long time. Still I don't know what a toy it was


The love of Superman and chilhood dreams just shine off the page! Great stuff!
Reply

I love this one! The pure love and storytelling of it is great. I love the colors. And the robot, of course.

KAB
Reply

10 years old Saulius sends you 'thanks'
Reply

In alan moore's Superman tribute "Supreme", he has a small army of robots that look like himself

maybe alan moore saw your comic...
Reply


maybe

Reply

Reply