This is

with our thirteenth interview with kone1972 Interviewed and Edited by RoosterStencil!!Where are you based?
I am based in devon on the south coast of the U.K, right by the sea!
When did you begin painting graffiti?
I guess I started painting graffiti in the late eighties, about eighty eight, thats when graffiti really started moving properly here in the u.k.
How did you get into graffiti and what made you start painting?
I got into graffiti really because I just liked drawing, I loved the colour and form in graffiti and I have always loved letters and doing graffiti you got respect, either that or round my way you become a thief!!
How did you choose the name you write?
I think I got the name as I used to roll cone joints, since then there has been a few other cones, so I just changed the c to a k!!
Do you write with any crews and if so which ones?
I don't really write graffiti in the traditional sense anymore, but i still write D.C.R (diesel city rockers) and OK (off key), shouts to real, jay, and dine.
How would you describe your style?
My current graffiti style is old skool, U love simplicity, colours and legdible letterforms, done real neatly.
Where did you spray your first stencil?
I sprayed my first stencil about three years ago on a canvas, I think it was the natalie portman one from leon, I sold it straight away and had prints done for sale on ebay, since then I have never looked back!
What are your feelings on the graffiti and street art scenes in the
UK at present?
To be honest I don't really rate much of it, I still prefer to follow the graffiti artists, although there is a couple of street artists I like, I think that maybe too many artists are jumping onto the bandwagon, I was a writer first and i still paint, it seems that anyone nowadays with no street experience can put a picture through photoshop, cut it then try to make a name as a street artist!
Have you done many collaborations with artists overseas or
travelled abroad for your art and if so then where is the most
exciting or interesting place you have painted?
Funnily enough I have just got back from amsterdam, where I met up with the crackforyoureyes guys, there doing great things, check the website if you dont already know it!! I also painted the graffiti hall of fame with miss.C and ives, another dutch street artist like myself who first cut his teeth on the grafffiti circuit and now does stencils and street art, great guy!
Do you see yourself as an stencil artist or a graffiti artist?
Definatly a graffiti artist, although I don't write as much, it's in my blood, and it will never go away, I just love the whole graffiti thing!
There is a very fine line between those who view graffiti
as art and those who see it as vandalism, what are your views on this?
I guess it's all down to the artists intention really, I have been on both sides of the fence myself, I used to bomb trains and cities, and my intention was just to get up, whereas if I had a nice spot and I wanted to create something beautiful, then thats art!
Have you ever 'felt the long arm of the law'
because of your art and if so can you tell us about it?
Man, I have been busted for graffiti twice, first for tagging and the second for trains, probably over 12 years ago now, first time was just a minor tagging thing, but when I got done for the the trains it was serious, we were the first to be done in our area and I think they wanted to make an example of us, proper ripped my house to bits!! ended up getting a community punishment in the end, but I have been to prison a few times for other matters!
What is the biggest risk you have ever taken for your art?
I think the biggest risk was once i climbed into a huge gas (propane) factory and they had this massive storage silo thing for storing the refined gas, which moved depending on how full or empty it was, it had been pissing down with rain, slippery as hell and i climbed to the top about six stories just to drop a coupla throw ups on the side. I look back and it was mad high!! crazy!
Where is the most obscure place you have ever left a tag or piece?
I once tagged the back of a sleeping homeless drunk?
What is your preferred tool for making marks with?
I will always have a love affair with spraypaint, I just love the flow you get with a can, but O love mops too, i'm mad for the drips!!
What is your colour of choice?
I love pinks!! In the early days in the U.K before big paint manufacturers, you could'nt really get hold of much pink, so it was a rare colour and I have loved it ever since, I suppose everyones got there colour, pinks mine!
Whats your Favorite Piece you have done?
I don't really know to be honest, I always buzz of any new stuff I do, but that buzz soon fades and then I just kind of forget about them, i'm currently working on angelina jolie, thats got me buzzing, watch this space!
What are you working on currently and what plans do you have for the future?
I am currently working on a new set of paintings, as I don't have hardly any left after my last exhibition, but I am currently experimenting with casting molds with alginate, I also have a couple of paint jams coming up and in the u.k. me and miss.C (my painting partner) have been picked for upfest, a huge international streetart festival in bristol.
What kind of music are you into?
I am into so many different styles of music, I don't d.j, but I do love my tunes, I guess it would be easier to ask me what I don't like!! I'm not really into anything heavy, like metal or goth stuff! this week I have been listening to u.k hip hop, taskforce, foreign beggers etc and a bit of old jazz like donald byrd and lonnie liston smith, it changes with my moods!
Anything else you would like to add?
I guess one thing I learned early on, is paint cos you love it, no other reason!
Thanks & peace

Thank Kone great interview!!
Here is some more of
kone1972
...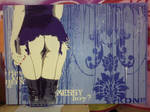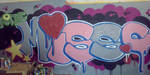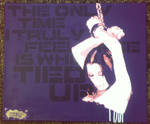 :thumb119709922: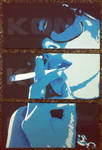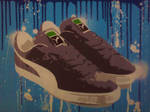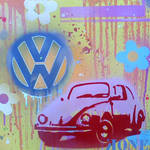 Don't Forget to Click the love heart top left if you enjoy the interview and check out

and our other interviews!!