This is

with our twelfth interview with
basestyle
Interviewed and Edited by
RoosterStencil
!!
Where are you based?
Turkey/Istanbul
When did you begin painting graffiti?
In 1999 I met with graffiti in 2000 and I started drawing.
How did you get into graffiti and what made you start painting?
Break dance group at that time there his friend had graffiti drawings and blue jean magazine, I was impressed after seeing the graffiti, so I started drawing graffiti.
How did you choose the name that you write?
I put my name alongside the great letters I began to derive basE itself out later...
Do you write with any crews and if so which ones?
Fakscrew/basE/wicx
How would you describe your style?
Semi Wild!
Where did you paint your first piece?
I did my first piece in my school gym, but it got buffed off the next day.
What are your feelings on the graffiti and street art scenes in the
Turkey at present?
Graffiti in Turkey at the moment is growing very rapidly with each passing day we walk a step further.
Do you see yourself as an artist or a graffiti writer?
A Graffiti Artist I know and I know this business well ...
There is a very fine line between those who view graffiti
as art and those who see it as vandalism, what are your views on this?
Down as much as you need art graffitini vandalizim kisminada needs to leave so is this duo ..
Have you ever 'felt the long arm of the law'
because of your art and if so can you tell us about it?
Unfortunately, no such thing happened
What is the biggest risk you have ever taken for your art?
There are risks in every moment of life you take risks, making graffiti, the biggest risk is to accomplish the impossible!
What is your preferred tool for making marks with?
Mtn94
What is your colour of choice?
A subsequent study did not attempt to try every color yet.
Whats your Favorite Piece you have done?
All I've done my work, but it is my favorite of the audience must decide.
What are you working on currently and what plans do you have for the future?
I am currently working in a company outside of his graphic design business from my home walk
What kind of music are you into?
listen all kind of music but the quality is important ...
Anything else you would like to add?
Turkey in the future will have more to share in the graffiti scene keep a look out peace ...
Cheers.
Here is some more of
basestyle
...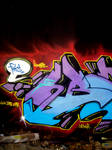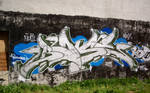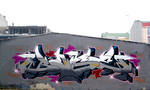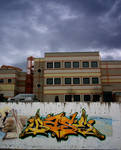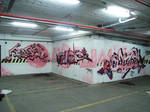 Don't Forget to Click the love heart top left if you enjoy the interview and check out

and our other interviews!!