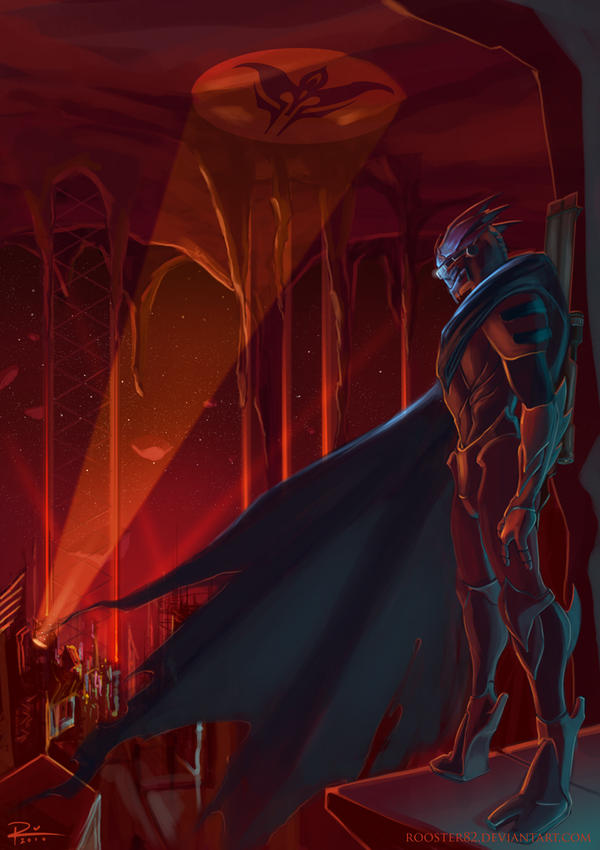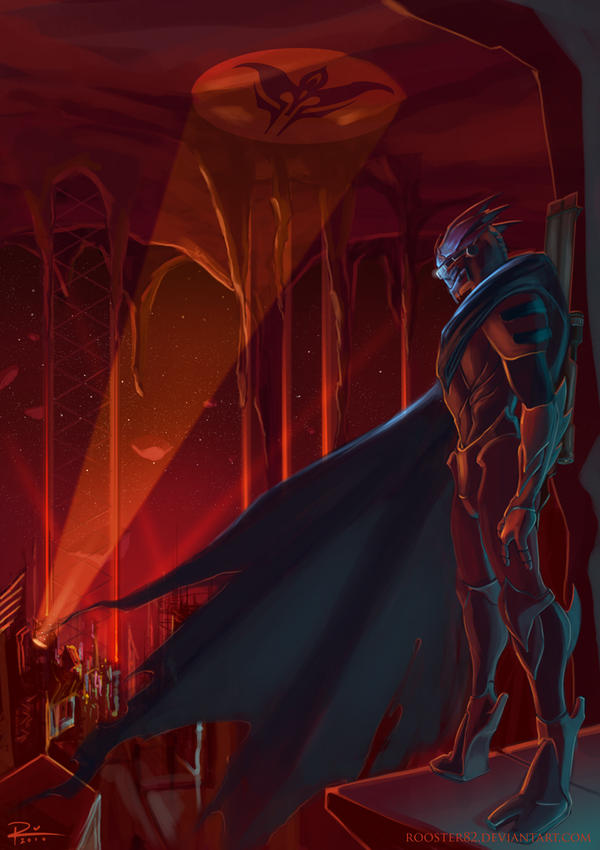 This is for

. Hope you like it! Awesome request for the Turian Batman. Had tons of fun working on this.

Vigilante and all round BAMF. Garrus Vakarian is the Dark Knight of Omega. RAWR!
I was half way through the piece when I realized that Omega is a floating asteroid with no atmosphere. Uh, let's pretend that there are huge glass walls to keep denizens from getting sucked out into space.
Garrus of Mass Effect © Bioware Corp and Batman © DC Comics. This crossover is JUST FOR FUN.