Merry Christmas
DeeP-ci
I'm very glad I got to be your Secret Santa, and finally draw your Melon!
My apologies to
Kyarako
- I'll be absolutely sure to get on with your other comms now that my first SS is out the way!
As you guys can probably tell, this had a lot of time put into it, so most of my free time has been this!!!
I hope you like this!

Suzaku
belongs to
DeeP-ci
Finnigan + Art
©
rooklinqs
Arcane Zoo + Kirunhounds/Popokee
belong to
skulldog
Plese go check the group out over here =>
[x]
<=
It's full of such lovely people!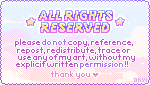 Image size
1223x935px 1.32 MB