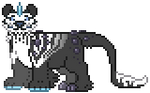 Familiars aren't useful in only one way, they also can be an extra hand while completing normal activities as well. Right now while everyone is helping search and study, they come in extra handy.
Draw or write about your character using their Familiar's skills to help out as part of the teams out working the mystery of the coastal murders. This can include searching for items, tracking the mysterious Familiars or tending to those who've been hurt doing so.
---
Here's some good babes featuring:

Lucille [Kirunhound]

Cyrus [Colourful lap lizard]

Lord Perihelion [Left, I got the familiar!!!!]

??? [Created by
Dottie-Button
]
Really hoping to get some nice items out of this xAx Poor Luci got his lovely outfit wet :c
Art + Characters
©
rooklinqs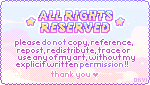 Arcane Zoo
is an incredible and friendly ARPG created by @/skulldog, and I highly recommend it!
Image size
1015x761px 781.39 KB