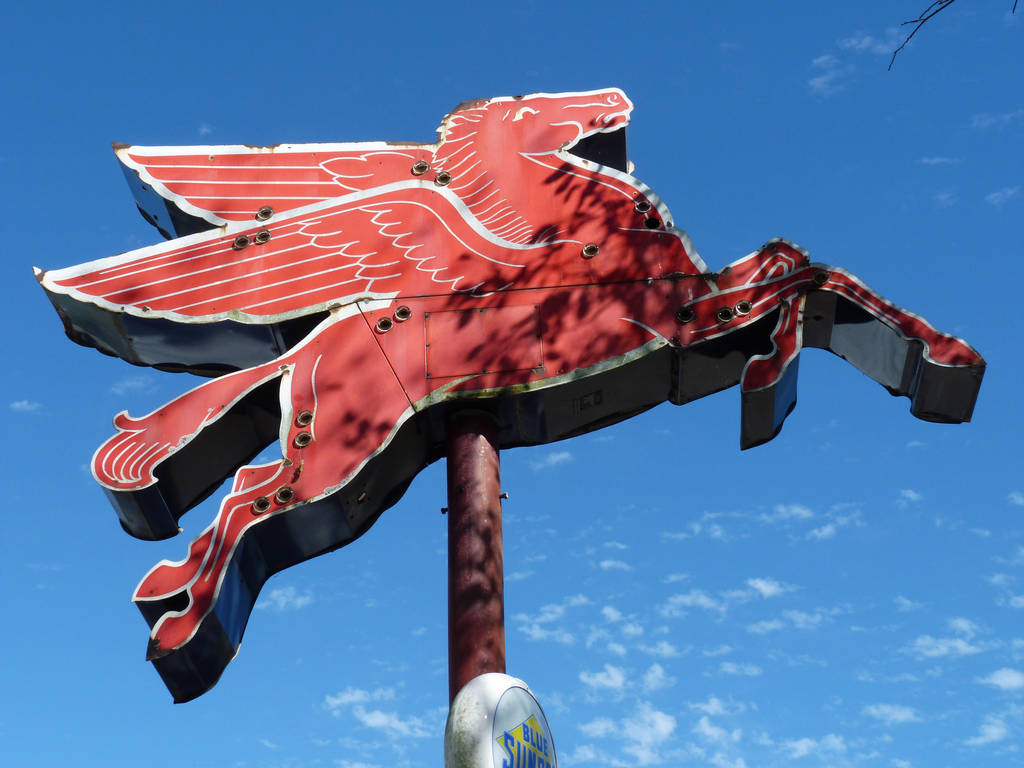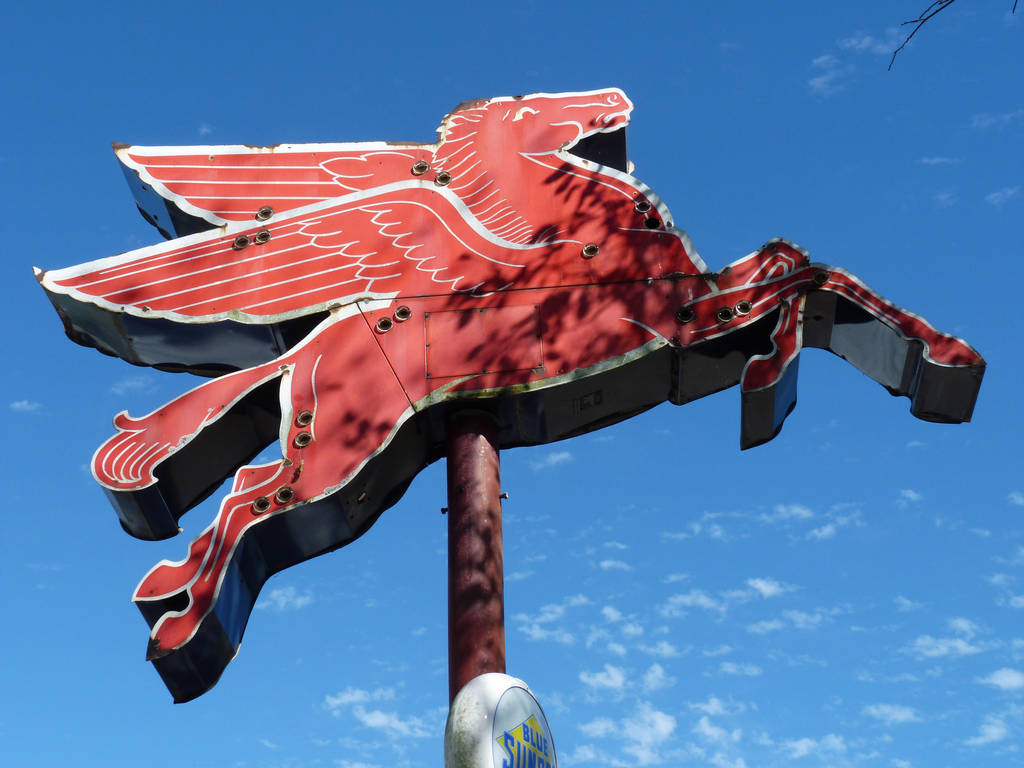 Watch
Route 66 Motors at 12651 Old Highway 66, St. James Missouri, October 2017.

A Mobil Oil Pegasus, without it's neon, on display out front.

Standard Oil was using the Pegasus logo in 1911 and Mobil Oil acquired it in 1931.

My favorite gas station mascot ever. Wish we still had these signs in my area
Reply

Reply

After I posted this, I thought I probably should do to the nearest Sinclair station and take some pictures. I was a bit dismayed when I couldn't locate one. There are truck stop/Convenience store places that have the Sinclair brand, but no real service stations.
Reply