So long and thanks for all the memories, duelists!
After many exciting years, SDL is finally closing its doors. It's been an amazing journey and an honor to work with all of you, watching you grow both as artists and as community members. Many lasting friendships have been forged within SDL and we hope to continue to keep in touch as we move on with our lives.
For those of you hoping to keep in touch, we greatly encourage you to post links to your social media accounts, art galleries, etc in the comments of this journal entry
If you would like to see an archive of all past verdicts, you can access them here:
docs.google.com/document/d/1M2…
DUEL ROULETTE VERDICTS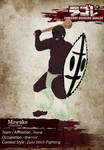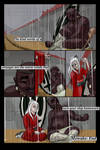 VS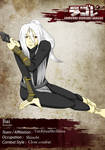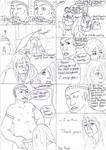 WINNER:
crazyshiro
Shiro, the poetic feel of this piece really suits the theme, as well as both of the characters portrayed in it. You also portrayed a variety of perspectives, which livens up a single-setting, short duel. I would keep an eye on your color, however. There are times when Mzwake's features are difficult to distinguish. Reflected light, colored lineart, and value studies are some things you can experiment with to avoid this problem in the future. Overall, it's great to see you continue to improve.
Zaz, you had some good character interactions despite the brevity of the piece, though it feels like an abrupt end. Also, the fact that the pages run all the way from top to bottom before returning to the top right wasn't entirely obvious at first. Either separate the pages entirely or line them up in order vertically. Adding some detail to your backgrounds and varying your panel compositions (there are a lot of headshots) will liven up your future comics.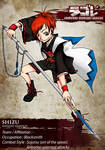 forfeit
VS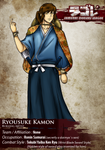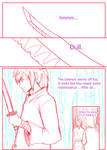 WINNER:
BurningArtist
by forfeit
BurningArtist
While your art is unfinished, your story is clear and easy to follow, even without a great understanding of either character's backstory. The backgrounds you managed to complete looked good and your pacing and paneling allowed the reader to get into the story. There are a few moments where the dialogue slows your pacing (page six being the most noticeable) in a way that doesn't really add to the plot. Overall you did a great job and the emotion at the end of the story is well-done and easily felt by the reader. Keep going and your comics will keep getting better!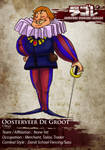 forfeit
VS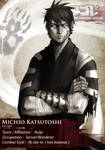 forfeit
WINNER: None, double forfeit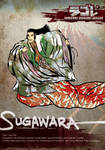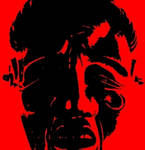 VS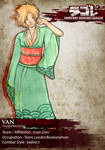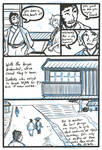 WINNER:
underwoodwriter
underwoodwriter
Well done backgrounds that make panels look complete/finished (but this makes the empty panels look emptier by contrast); use of location/scene shots to show setting without extra exposition; story feels like a real ending for the character but with a hint of things to come; feels like a complete story
However, the storyline requires previous knowledge of ASC to follow. There are also some strange/exaggerated expressions and the manipulated photos for some backgrounds contrast with the art style of the drawn backgrounds, making those scenes feel a little unnatural. The letter page also feels underdone in comparison to the detail of the other pages.
AndMaybeASoda
Good storyline, provides both a finishing point and a place to go in the future (for the league and for Van as a character); good expressions (omg some of those Van faces). The storyline doesn't require much previous knowledge aside from general league things, though the comic feels unfinished and ends abruptly. While this comic shows improvements from your previous ones, perspective and poses still need to be pushed further, as do the background details.
Below are the members who chose to do short comics or illustrations for the end of the League: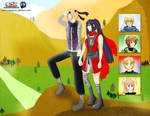 We wish you all the best in your future endeavors!