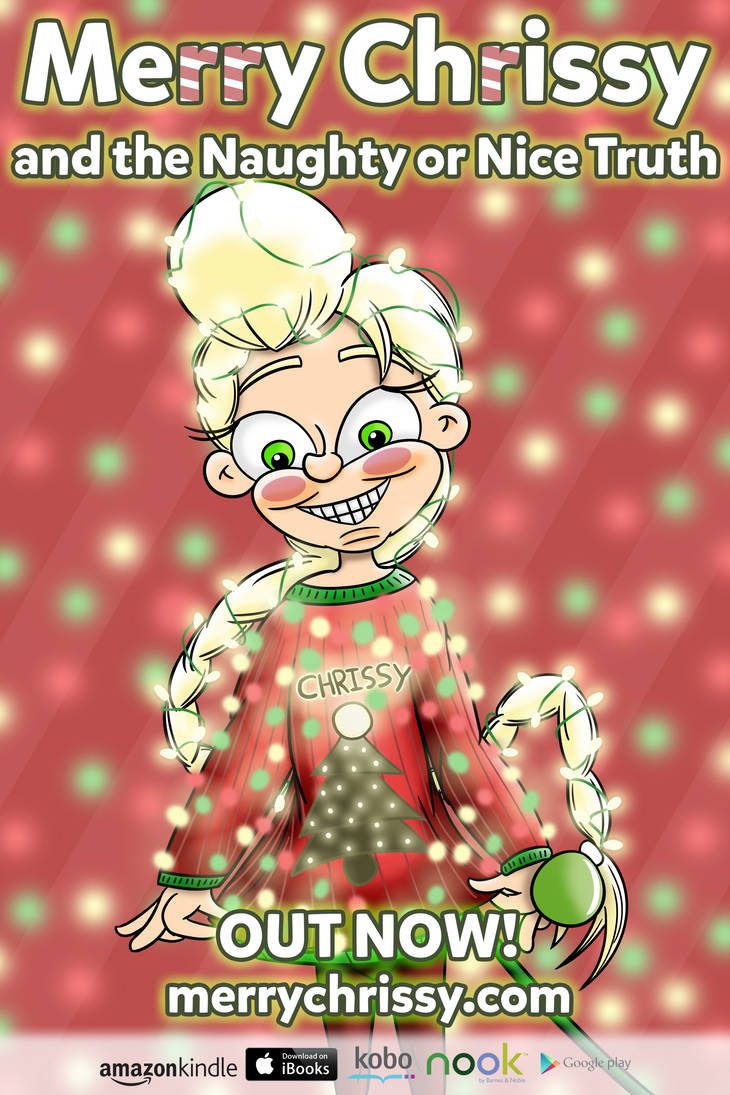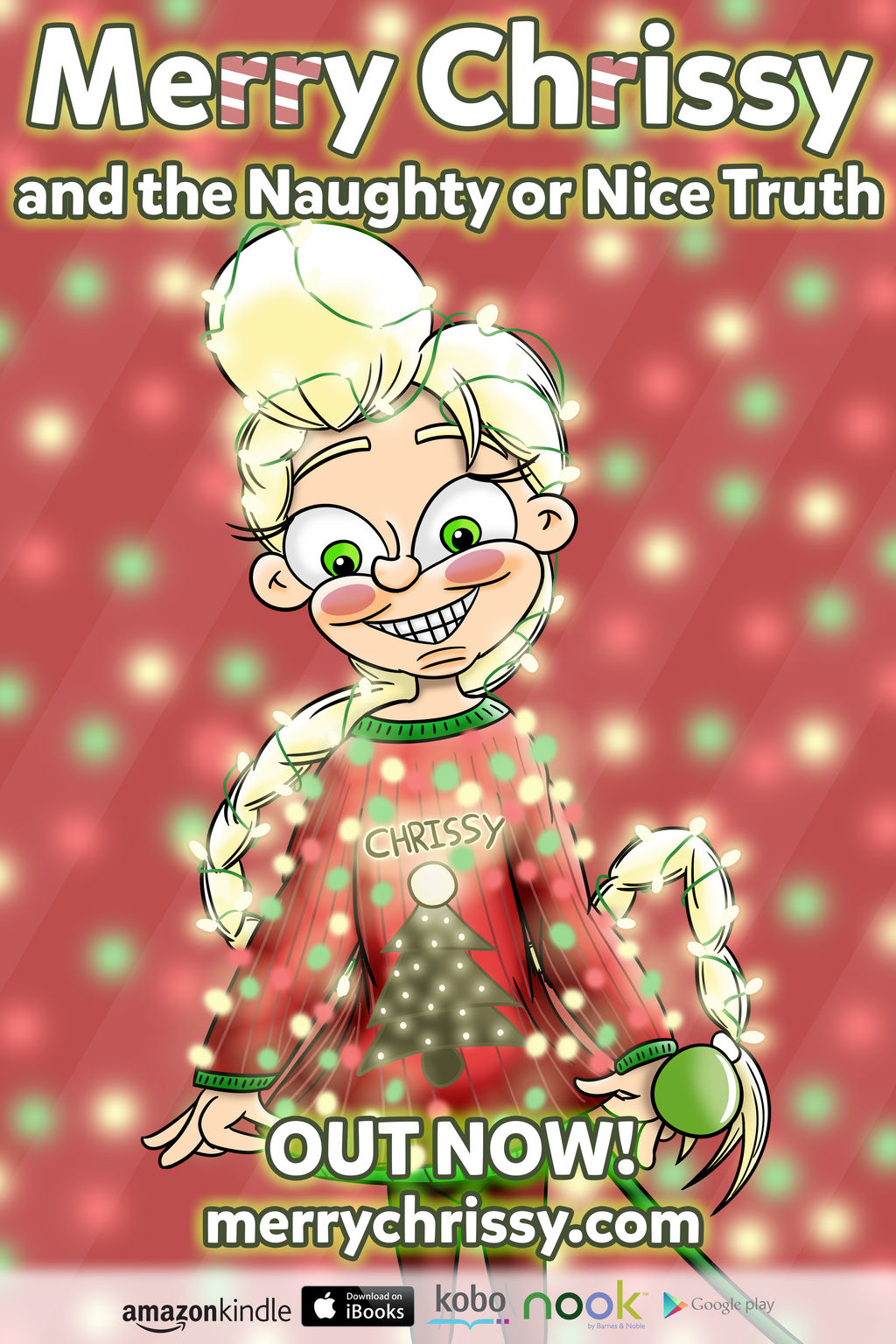 Watch
It's been awhile Deviants. This is the reason why I haven't posted anything in long time.
AT LAST, my project is released to the world! Merry Chrissy and the Naughty or Nice Truth is a story about a 9-year old girl Named Chrissy Deigh who is obsessed with all things Christmas year round. Because of this, she is often bullied by her peers. Her life changes when a mysterious woman named Mistletoe magically appears in her room. Chrissy is offered to work for the North Pole, becoming a magical "lister" that checks to see if children are Naughty or Nice. Along the way, Chrissy learns the "naughty or nice" truth about working for the North Pole and other revelations.
For the "launch" poster, I knew it would involve an ugly Christmas Sweater, so Chrissy is proudly displaying one. Lights and all.
It took me more than 1 year to get to this point and I hope you give my read a chance. You can download it for an introductory price of 99 cents at
merrychrissy.com