RESEARCHERS GUILD: Shadow Kat
Date Joined: October 25, 2018
Current Funds: 0 St
Merits:
Strikes:
-------------------------------------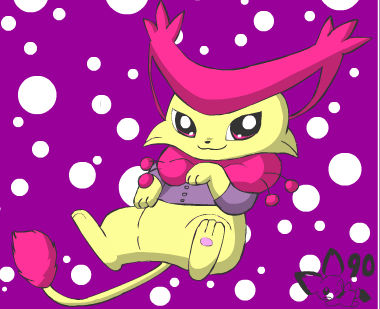 NILA
Species: Delcatty
Nature: Relaxed, Highly Curious
-Characteristic: Head researcher of the Sun Explorers. Member of the elite team Cuteness Defenders. Is a well known book worm
Gender: Female Age: 13
Ability: Cute Charm
Strength: 3 Agility: 1
Intelligence: 4 Charisma: 3 (1 + 2)
Total Points Left: 1/10
Type Bonus: Normal -> Charisma
DOUBLE SLAP
COSMIC POWER
SWIFT
SOLAR BEAM
Inventory:
-------------------------------------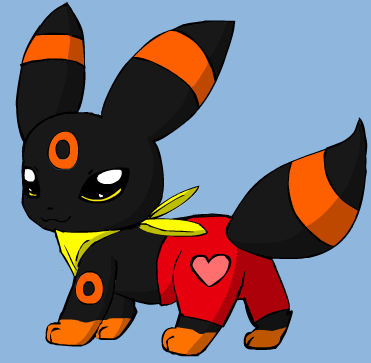 KIVA
Species: Umbreon
Nature: Calm, Thoroughly Cunning
-Characteristic: Kunoichi of the Sun Explorers. Has been trained in the Ninja Arts ever since childhood. Still discovering about her secret past
Gender: female Age: 12
Ability: Inner Focus
Strength: 3 Agility: 3
Intelligence: 3 (1+2) Charisma: 1
Total Points Left: 2/10
Type Bonus: Dark -> Intelligence
DARK PULSE
SHADOW BALL
DOUBLE TEAM
MOONLIGHT
Inventory:
========== WRITTEN TEST ==========
"Nila and Kiva were just simply walking to the library today to return a used book when they heard commotion in the next building. Upon checking what was happening, A flygon was simply trying to find where the Library was just like Nila and Kiva and they eventually bumped into each other making their first interview Quite awkward"
NILA: Oh I am sorry, I did not see you there. Are you okay?
KALI: i'm alright. But my scrolls
KIVA: Your scrolls are safe with us maam. Here you go
KALI: Wonderful. Thank you so much *Notices the paper on nila's book* Say if I'm not mistaken, That paper is a Application form for a guild position. Are ya applying for a Guild Position?
NILA: Why yes we are
KALI: Wonderful. And what guild are you applying for?
NILA: Researchers guild if you know where that is maam
KALI: Well girls your in luck cause I just so happen to be one of the Guild Leaders' assistants. I'm Kali. You two must be..?
NILA: Nila. Expert researcher of the Sun explorers
KIVA: And I'm Kiva. Kazakage Kunoichi in training
KALI: Wow. You two must be really talented and a good thing too cause the guilds are looking for pokemon like you these days. Now follow me so we can begin the Interview
"Nila and Kiva followed Kali to a secure spot in the library (Its pretty much the cafe right next to it). Once they are properly situated, Kali revealed one of her scrolls which turns out to be an Interviewer's Questionare and she began the official interview"
KALI: First off, did you guys get here from the fog or something?
NILA: We were just walking to the library when we bumped into you maam
KALI: I see. And if you are joining this guild, Wjat team name did you guys picked?
NILA AND KIVA: SHADOW CATS!!
KALI: Interesting name. Really suits you two. Now what made you guys wanna join the Researchers Guild? I mean, You guys could be perfect for the Explorers Guild or maybe your Umbreon friend could join up the Hunters guild so why here?
NILA: I actually have a high Knowledge of things. My mother was once part of a super awesome expedition team and I just want to be like her one day which I am now because of the Sun Explorers
KIVA: For me, Its pretty simple. I just wanted to do my best in any adventure no matter how ridiculous it is
KALI: That's cool. Hmm... You did mention about Sun Explorers? Are you guys an entire team or something? Because I heard from previous guilds that they had Teams that were mentioning that name
NILA: Really? Who?
KALI: Why teams Fire Aqua and Thunder Rockers. Why?
"Nila thinked for a bit as to who these teams are and then she got a hint as to who Fire Aqua's members were and she told Kiva in secret*
KIVA: *Gasp* Don't tell me Nila they did not
NILA: I Think they did and they got in before us
KALI: So you two have met this team huh?
NILA: Well, Uhh we are part of that team maam
KALI: WHAT!?!?
NILA: I am the head researcher of the squad. I do all the research for expeditions and Newly descovered Artifacts
KIVA: I'm their ninja in training which means I'm pretty much a spy in a way
KALI: Spy? Hmm.. Interesting. So that covers the "why" and the "how" along with some other info about you two coming from another team, what about the "what"? What do you think made the Guild decide to accept you into the ranks?
NILA: My Research skills are off the charts so does that count?
KIVA: I'm pretty much into reading myself
KALI: Interesting. So uhh, Another Topic I found interesrting is The mention of the so called Cuteness Defenders in your App Nila. Now i wonder who that team is?
NILA: Oh I don't know maybe the coolest team ever. We fight bad guys in outer space with super awesome Mecha armor and we get to fly around in space and stuff. Plus I even got a pic take a look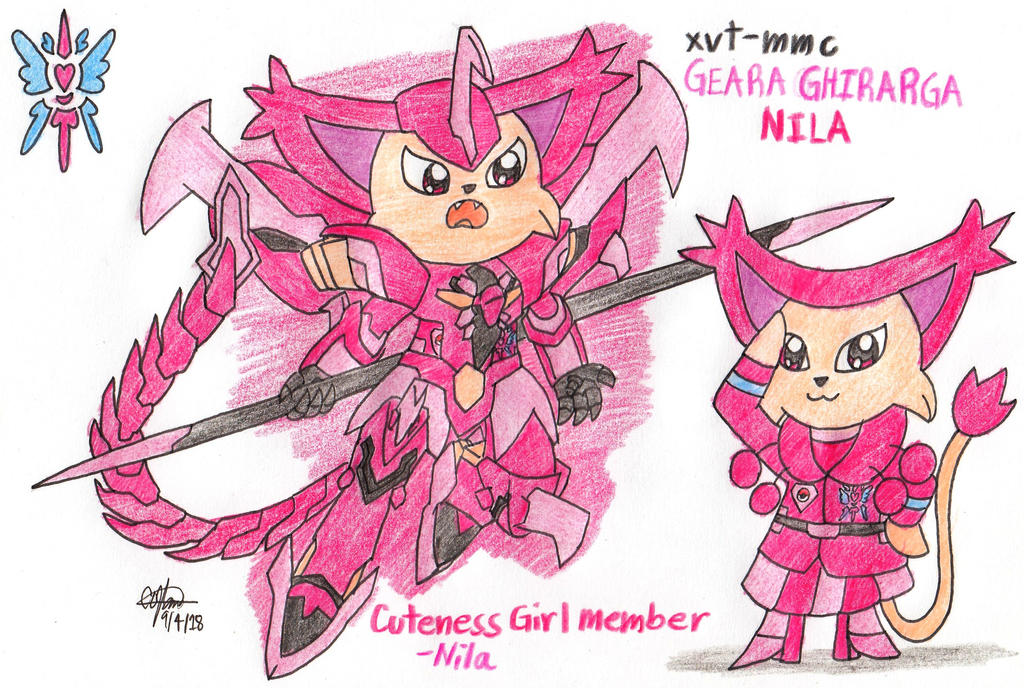 KALI: Amazing. Whoever made this for you truly has some really impressive art skills although I don't think our guilds want Giant robot armored defenders running around the base. For safety sake
NILA: I know
KALI: Anyway, That was a good talk. Thanks so kuch for you time you two. Now if you excuse me, I got a scroll to return to the library
NILA: I'll come with ya
KIVA: Me too
"And with that, The three pokemon returned the items to the library. Once they were done, Nila and Kiva returned to Sun Island happy that finally they have a purpose and a bunch of new friends and places to discover. What sort of new adventures await them and how will they coop with both Team Fire Aqua and Team Thunder Shockers? Well, Only time will tell"