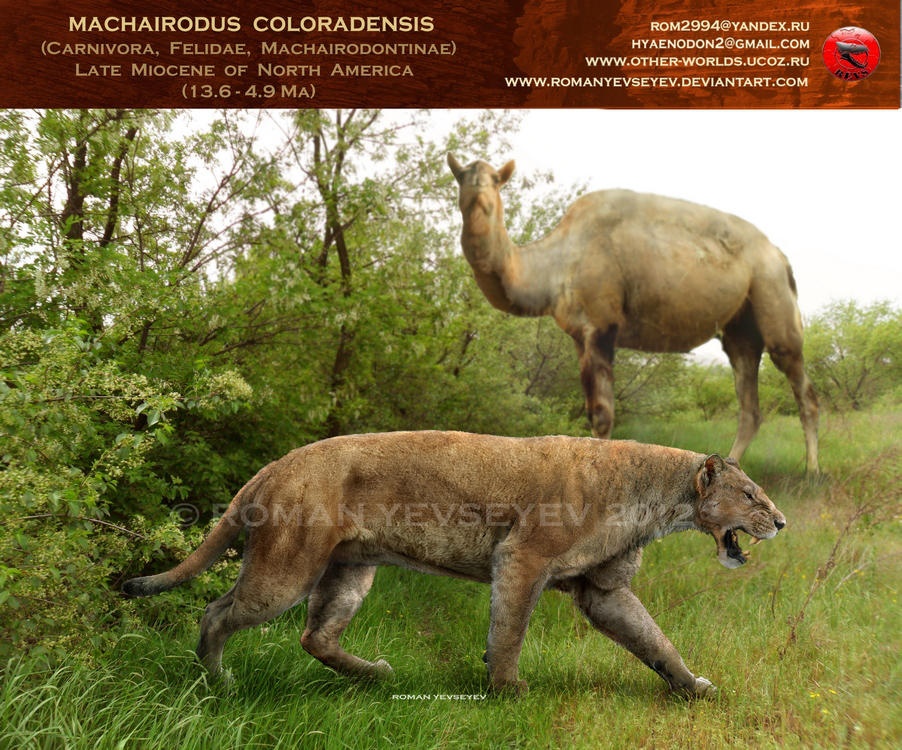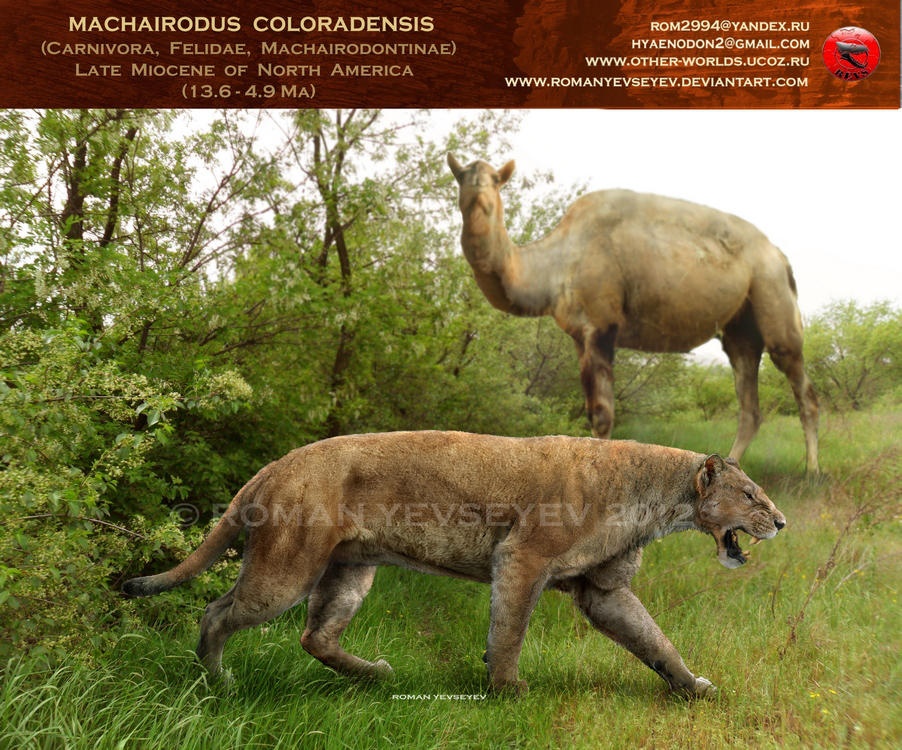 Watch
Saber-tooth cat Machairodus coloradensis and Megatylopus in background.

Amazing!

Reply

nice!

remember my request?
Reply

Reply

manother awesome artwork by you! Anyhow, is M. coloaradensis the biggest of its genus Machairodus, or is M. kabir and M. giganteus bigger?
Reply

Thank you). M. giganteus is biggest in the genus. Remains scarce, but this cat is obtained by measuring the height of almost 1.4 meters at the shoulder.
Reply


then it's scarily huge, this cat Machairodus. And everybody overlooks it because of Smilodon's popularity
Reply

Wow, once again, it's magnificent!

Reply

Great scene. I like how big is Megatylopus (by the way, it's not the same thing that Titanotylopus?)

Reply

Reply