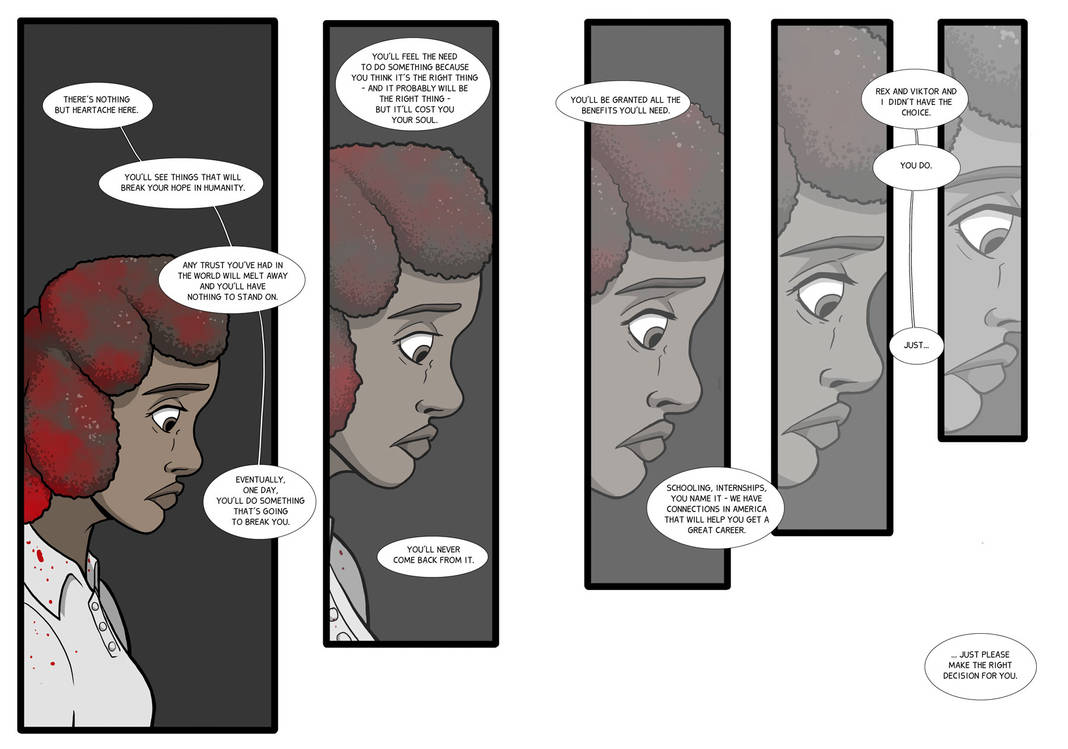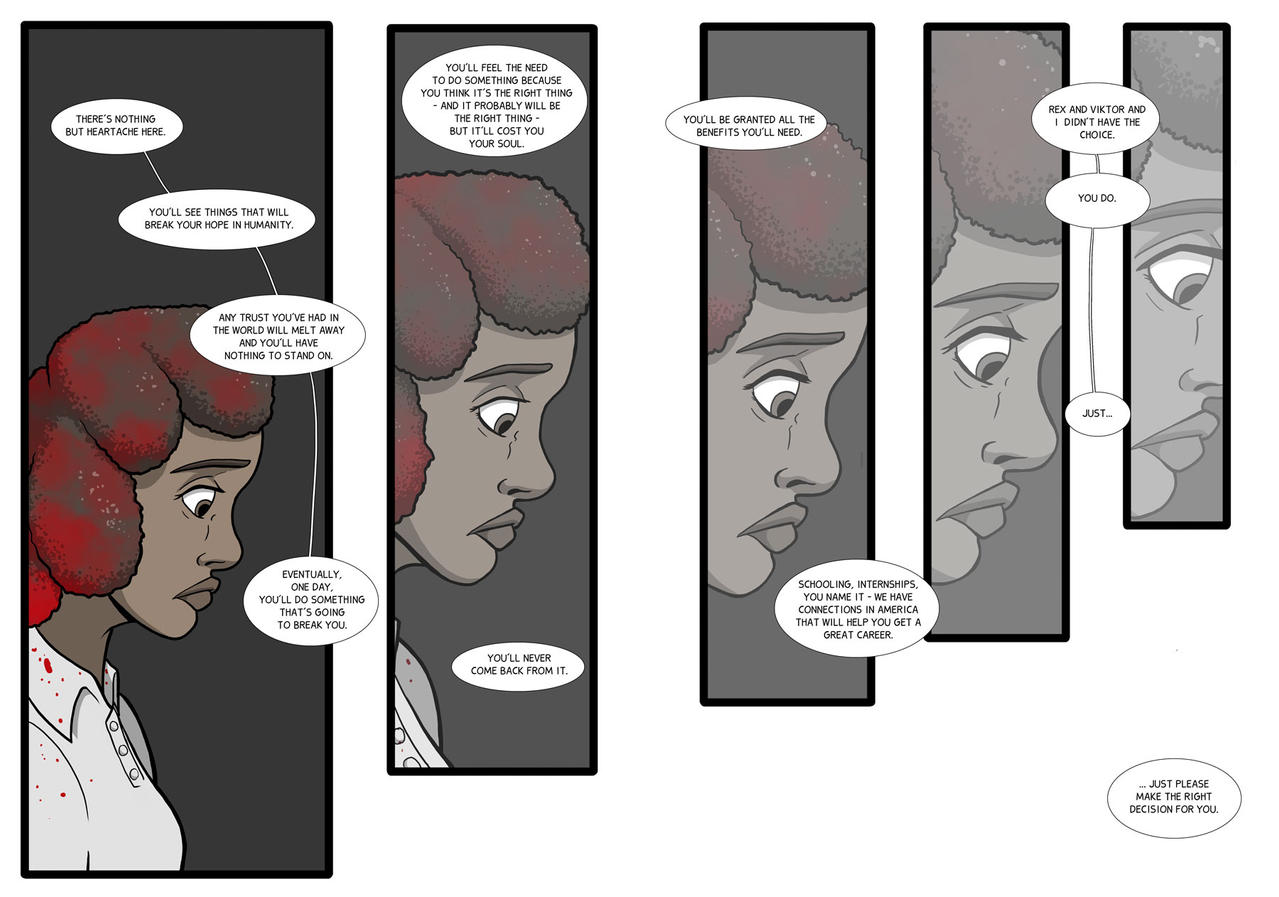 By
VikJones
and
RomanJones
Website:
seriousengineering.thecomicser…
Thank you Patreon Patrons! Get updates and monthly custom pics here!
www.patreon.com/SeriousEnginee…
Next:
Previous:
First:

I like that this whole time Quen has never told her what to do. Y'know? Like he hasn't TOLD her what the best decision is, he gives her the facts of the situation, as much info as he can, maybe even some of his opinion, but he's never told her what she should do. It's like he gives her all the supplies for a hike but when presented at a crossroads doesn't say "hey follow me this is the best path!" He equips her with the knowledge she needs to make her own decision which is the absolute best way to learn
Reply

Tough call. Quen and the others saved her two times, and she had a great time. But Quen is right.
Now going back to.. well, not the chicken factory, but a great unknown. With new surroundings, new people... that is a scary place for Asperger people. It appears so unthinkable. You do not know, how people react, if you make friends, and what kind of people you will meat. Corelle has grown to terms with the engineering school, the surroundings, the work.
It appears like two unacceptable alternatives. The great unknown darkness one the one hand. And the place you know, but is an amoral, dangerous world on the other side.
As I have realized my self, as a person, diagnosed with Asperger... I tend to stick to surroundings I know. Even though, they are less then beneficial for me, sometimes even outright damaging. Because, well, it is not a nice place. But it is a place I know. With people I know. What am I supposed to do, if I just trade one evil for another, and end at a similiar damaging place, but with nothing I know.
Great chapter finish! I like the fading.

Reply

Well... this has been a rather overwhelming day for her, now she's at the crossroads of a decision that could permanently alter the course of her life(that makes hitchhiking to another country with a degenerative disease look tame in comparison).

Quen just keeps winning me over; he's seen all kinds of hell and Corelle has only seen but a fragment. I just love that he's giving her an opportunity to get out and that he's willing to provide for her future, just so that she doesn't end up like him.
Reply

And fading out again. I like how you use that as a storytelling device in this case with her

Reply

It feels like he's saying the last bubble in a tiny voice, it's perfect.
Reply

What if...she feels like it's already too late for her, though? Maybe she has too much emotionally invested in them, maybe she can't walk away, idk...
Reply

Reply

I like how that last speech bubbles floats in nothingness. Gives it a good mood for something this serious, and also open.
Reply