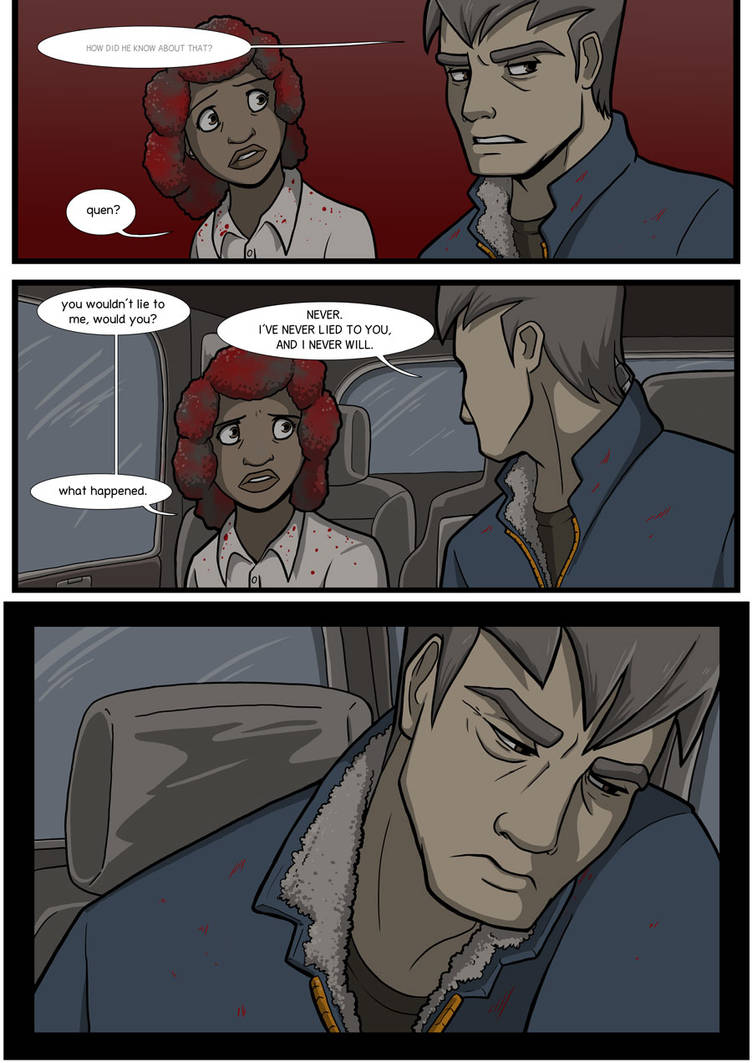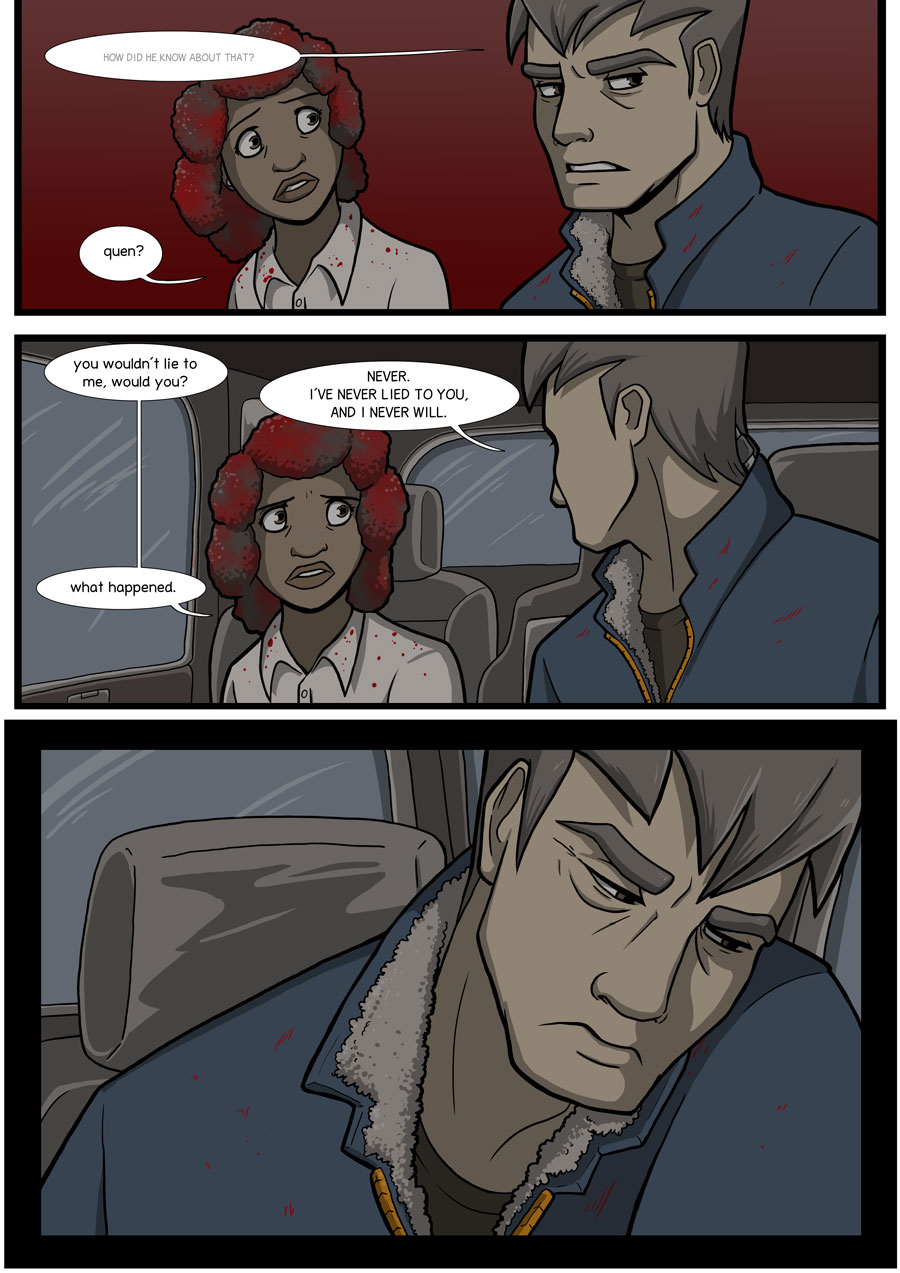 By
VikJones
and
RomanJones
Website:
seriousengineering.thecomicser…
Thank you Patreon Patrons! Get updates and monthly custom pics here!
www.patreon.com/SeriousEnginee…
Next:
Previous:
First:

The amount of emotion in that last panel is insane
Reply

He said he wouldn't lie to her, never said anything about not wanting to talk about it... That face, probably was some heavy stuff going on that led to the whole "stab a guy in the face" deal
Reply

Expressions are superb here. Oscar goes to Queen.
Reply

Reply

YOU WIN THE AWARD FOR BEING THE FIRST PERSON TO ASK THAT IMPORTANT QUESTION
Reply

I have some theories about that: either he was there at the incident, someone he knew was there and had told him, or someone secretly recorded it and it's the only known evidence of that event.

What are your theories?
Reply

The composition of the panels/ characters makes me feel like I'm watching a movie. Also, the lineart improved so much!I don't know how to articulate it, but it feels like the story is starting to delve into its full potential.
You're doing something great here!
Reply

That expression in the last panel hits hard, very well done! Great page, and great moodsetter for the next page.
Reply

Hoo boy here we go.
That expression in the last panel tho... damn that's good!
Reply

Oh man . . . that final panel. The amount of emotion just hits me in the gut. Well done!
Reply