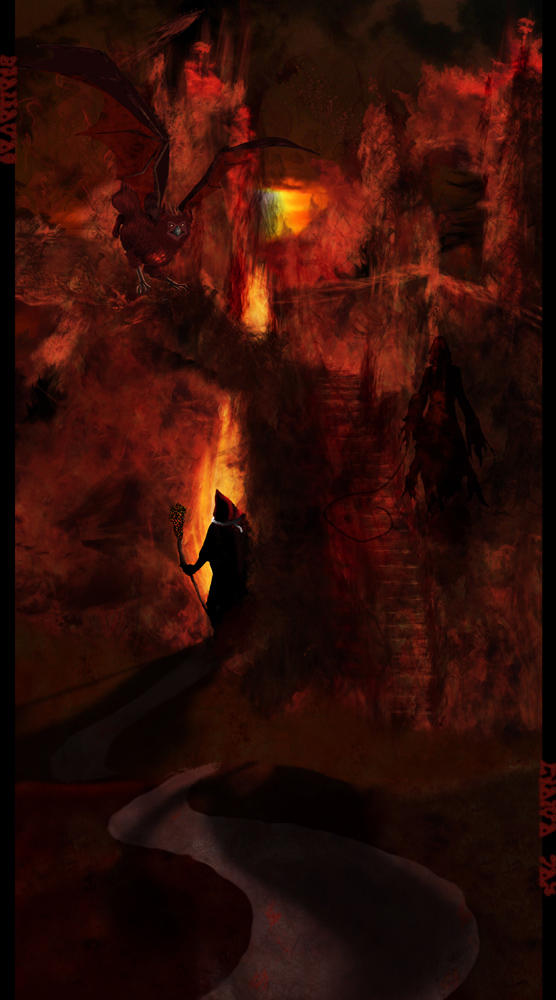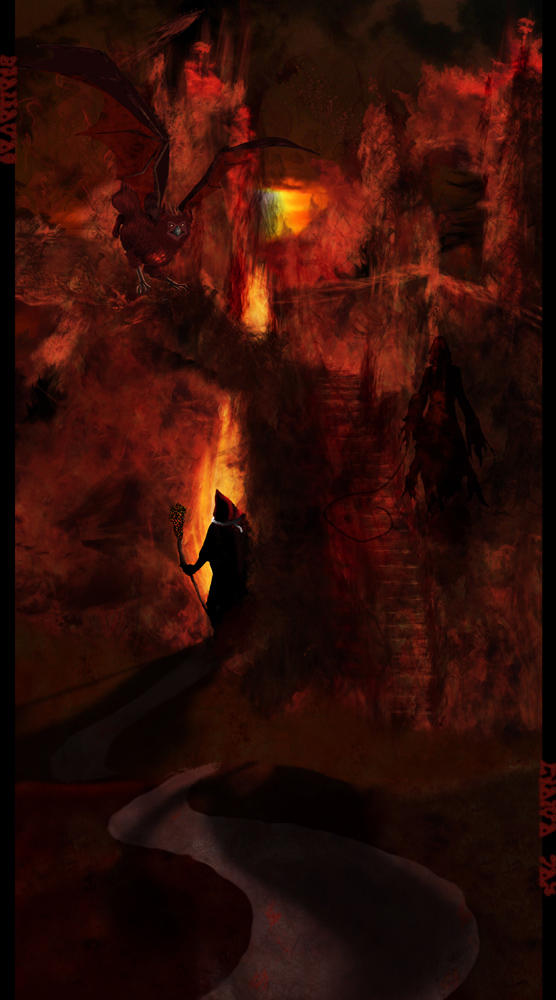 Watch
This is the first of twelve pictures at the archdemons from the game 'the dark eye' in german 'Das schwarze Auge'.
This archdemon represents anger and hate and is the opposite of the God of Light an Justice (Praios).
The demons he has as followers are Asquarati (the flying ones, which look a little bit like griphons who are the messengers of Praios) and Heshtotim (the one in the dark cowl with the whip)
He do has more than this as followers, but the are all incorporeal.