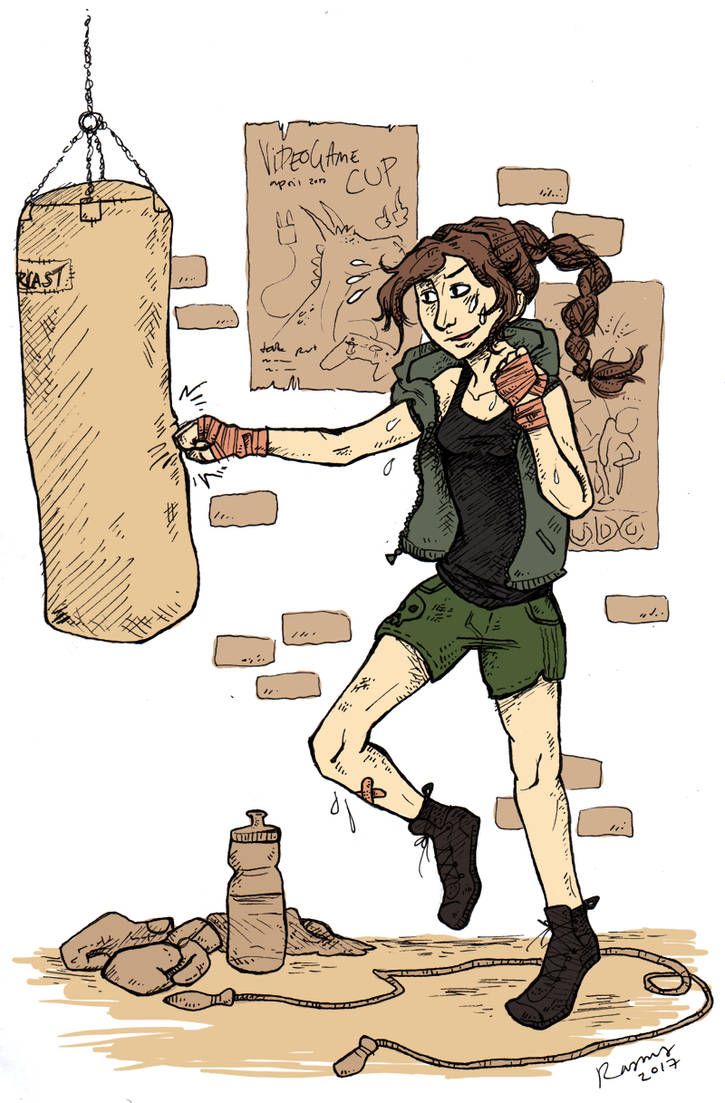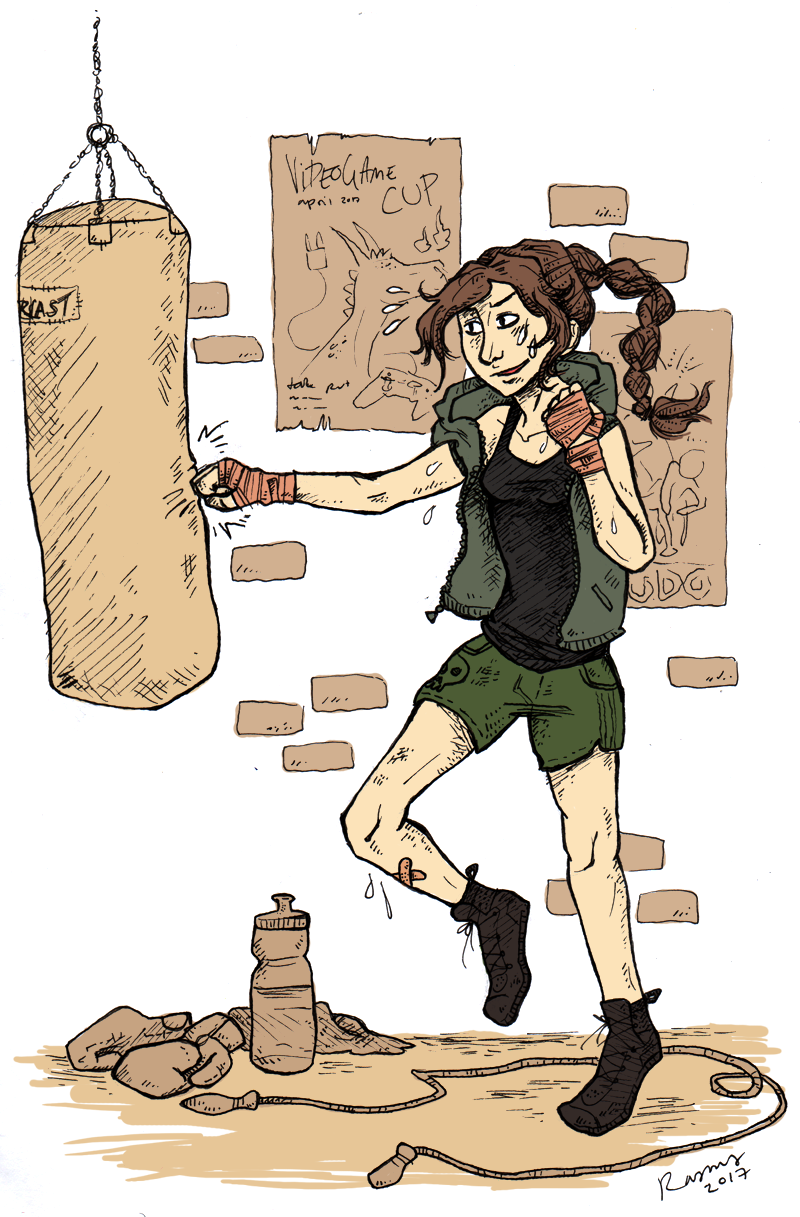 In the end I couldn't keep it black and white even though I tried.. I don't know if that was a mistake or not, I'm just so used to colors that my b-n-w drawings never look finished to me

Anyways, this is an art trade pic, Prudence belongs to

Thank you so much for introducing her to me, she is a really cool person!! I've been boxing a year or so but I had to drop it some time ago. I loved boxing and I couldn't just draw random picture where Prudence is doing something-that-looks-a-bit-like-boxing, I really tried to focus on the pose. I don't know if the pose is very logical or "real" after all but oh c'mon it's totally good enough and I need to cut myself some slack. (and I bet you all should do the same)
A4
traditional lines
digital colors

Reply

Aww thank you!

Nice comments are always super cool but if you get them from someone who you have tried to impress with your drawing (a commission/art trade) then those words mean
so much
more. Anyways, you're welcome, it's good to hear that you liked my part

Do your part when you have time, no rush. It feels like I've already received something when I see that you became that happy about my drawing.
Reply

Reply