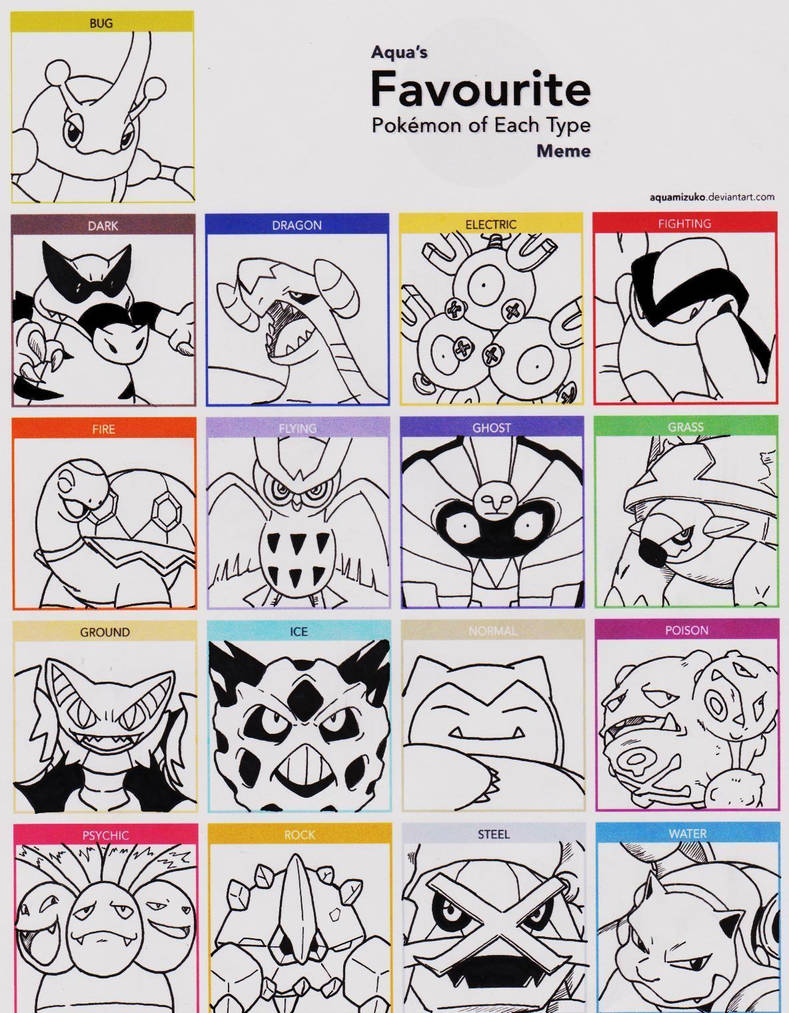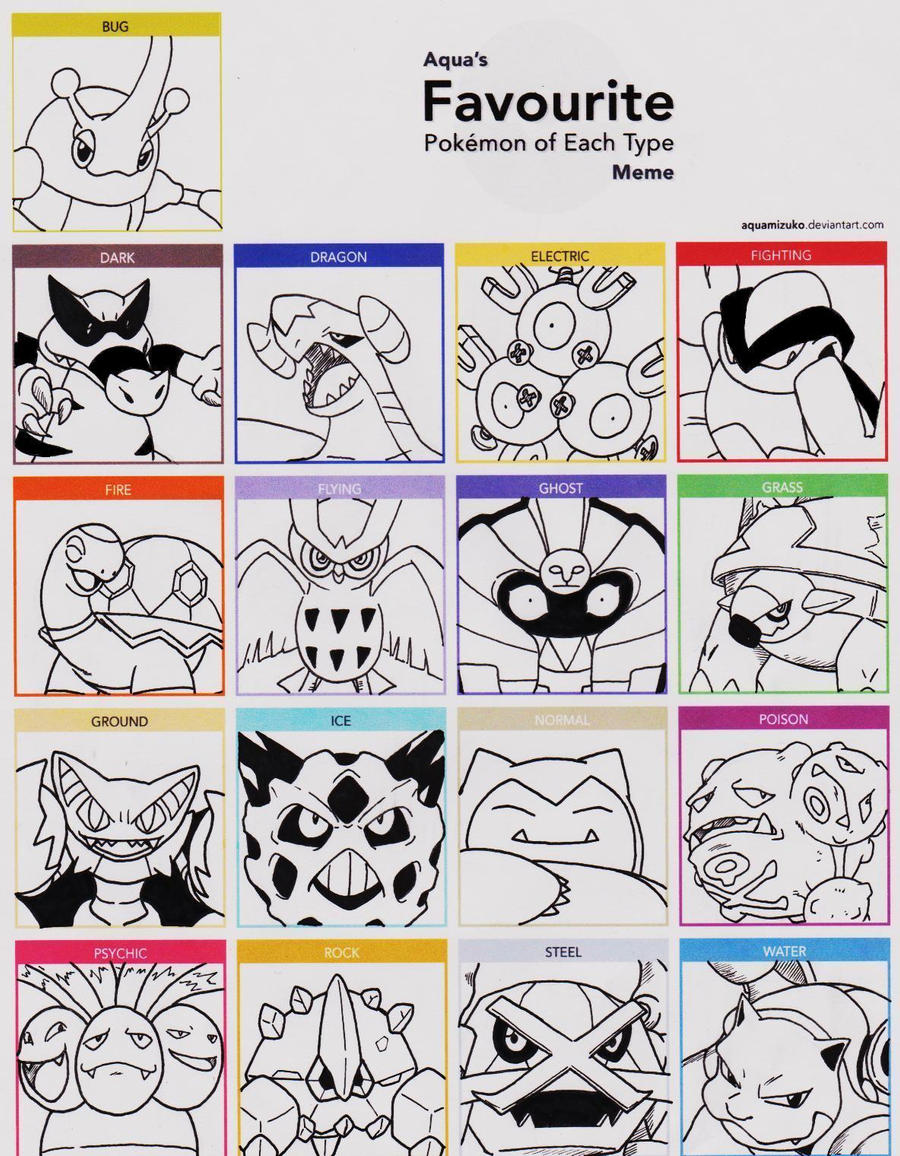 My favourite Pokemon by type using a meme created by a user by the name of aquamizuko
[link]
.
Link to the meme so you can fill it yourself:
[link]
You can just easily insert images to the boxes but I wanted to draw them. I mainly went with a Pokemon's primary type here with three exceptions:
1: Flying - Tornadus is the only Pokemon that is primarily a Flying type and hell naw am I choosing that over my belowed birds.
2: Dark and Psychic: There wasn't really any Pokes from these types that I REALLY wanted to include other than one's that had them as a secondary type(as Krookodile and Exeggutor do). Though now that I think about it I could've went with Scraggy...what ever I wanted to draw Krookodile and that's that. xP
May submit a coloured version in the future.