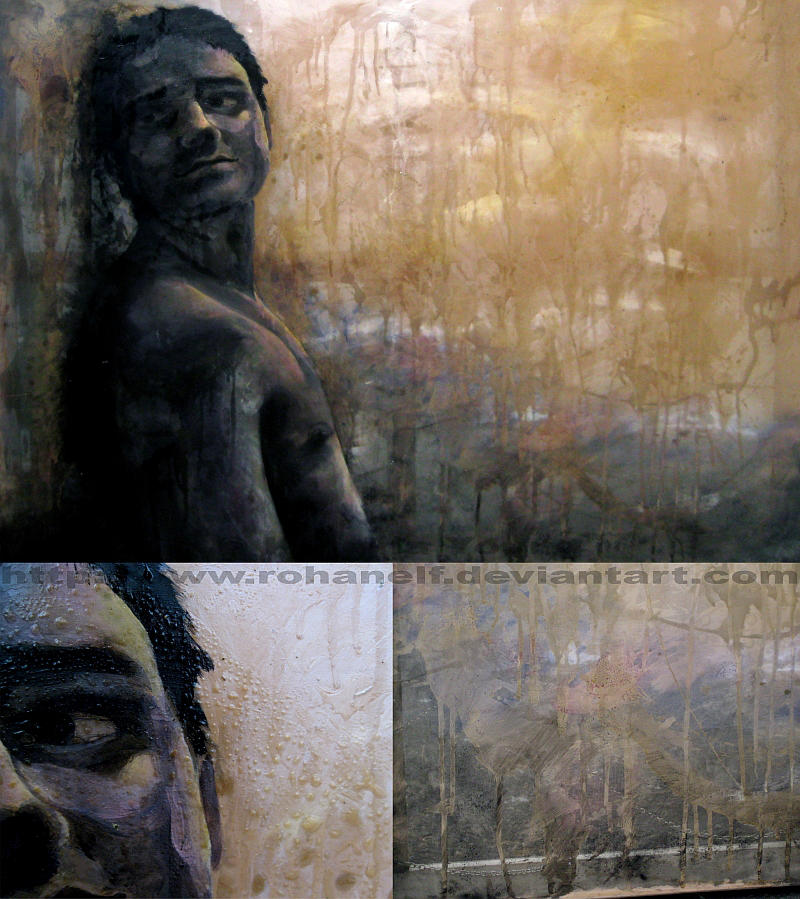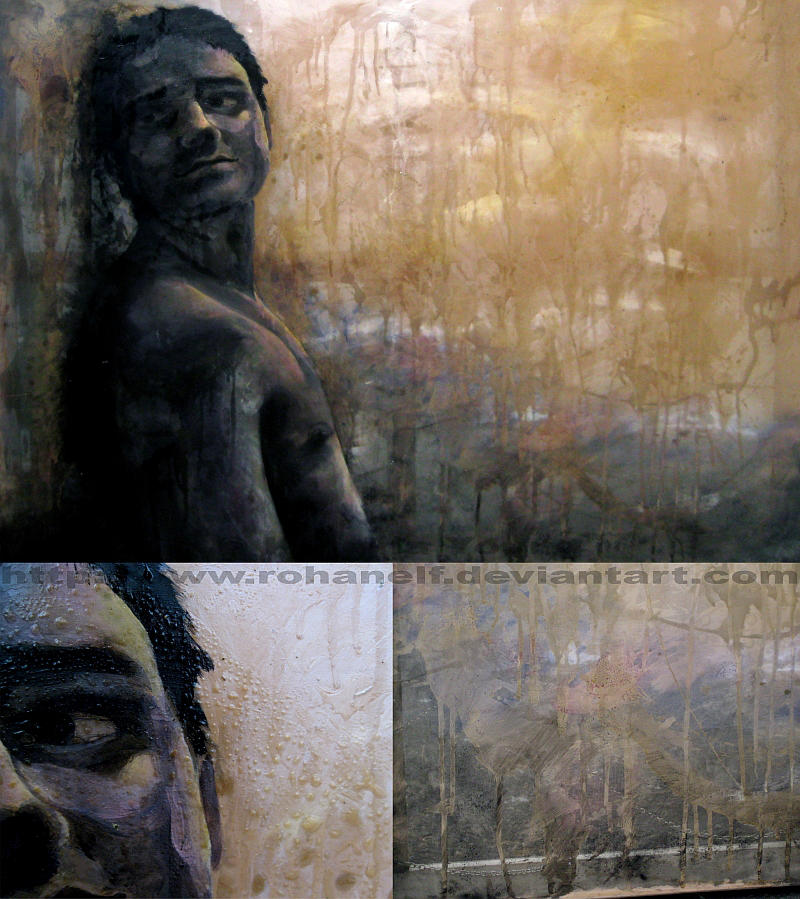 Watch
I'm currently working on a series of large (I can barely fit this across the back seat of my car) portraits for uni painted on a see-though canvas (read: I bought transparent fabric and stretched it on a frame like you would canvas). This is the first I've done, I attached chains to the back (you can see them in the detail on the left) so when the light shines on the back they drop shadows across the image. Its pretty difficult to photograph as its see-though AND shiny all at the same time.
Uni didnt like it much, but I do so tough titties to them!
~
Wide-Eyes
again, unfortunately for him, being forced to model for artwork is part of the job description of being my boyfriend


Others in this series:
[link]
[link]
[link]
Final installation with all the works:
[link]
EDIT: EEEEEEEEEEEKKKKKKKKKKK Oh my God! Well I was pretty damn surprised when I realised this had received a DD! Thankyou so so much! REALLY! This is something I am pretty happy with (that doesn't happen often) so I'm really glad others enjoy the work too!

Really, I don't deserve this!

Thankyou so much in advance for your comments, I read every single one of them and appreciate them all even if I dont get a chance to reply to them!
Daily Deviation
Given 2009-11-03
The delicate, abstract implementation throughout
Untitled Portrait
by ~
RohanElf
evokes an aura of such intensity, which renders the figure to an almost sculptured quality. Utterly intoxicating. (
Suggested by Devil-Wolf-1999 and Featured by snowmask
)