Ahh, so now we're in 2019. The year we'll all sing and praise our upcoming mighty overlord Article 13, who'll finally free us from having fun on the internet and will engulf us in Copyright prison heaven.
Not sure if I'll fly under the radar with making cartoons, but I'm going to be more careful with my choice in music at least.
Either way, I guess the EU picked a good year for me to nuke the internet, since I'll spend a lot of time away from my computer this year, as I'll be taking a honeymoon to the USA for 4 weeks by the end of September. For now it's planned we go to NYC, then Orlando Florida, then Dallas, Texas.
Depending on how much moeny we have left by then, we might pick a 4th destination (Either California or Quebec, Canada) or go home from Dallas.
And on top of that I'll spend a week in England to for our annual visiting friends thingy. So that's a lot of traveling for me.
So, I suppose I should hold an eulogy for 2018 now. Crazy year, getting married and organizing my own first room renovation as I changed up my entire office. Look at me pretending to be adult and everything.
Hah, only now realized I never even made a DA journal about getting married. Ouch. Well, err, I got married with

. So now you know.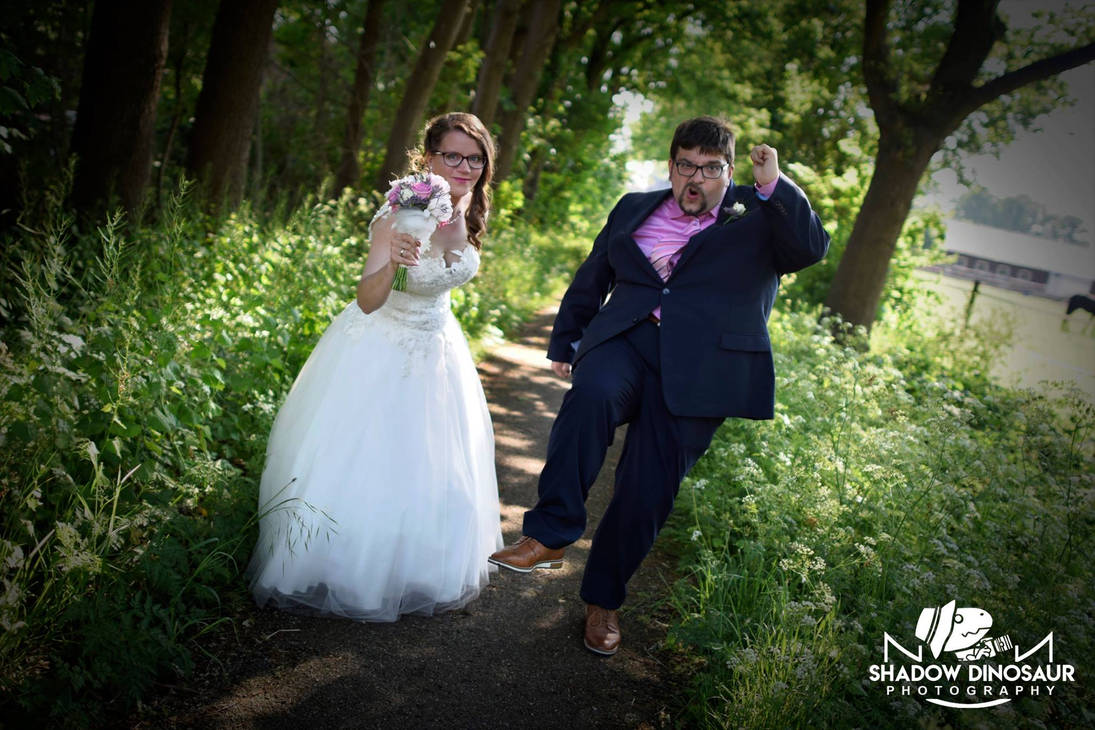 Gave myself 4 personal missions to complete in 2018. Do more Non- Sonic animations this year. It was still mostly Sonic, but with Yakuza, Zelda, Megaman, Mario, NiGHTS and Jet Set Radio, even a red letter media hommage,I had some other games down as well.
Wanted to finish a big epic project again, this time with a multi episode Sonic Forces thing. I failed at that, not even getting to the halfway point.
So have to continue that this year.
I got concerned about my artstyle back in 2017, so I alo wanted to have more guest artists along, and indeed, 2018 is easily the year I did the most collabs and teamwork, with oficially joining Sonic Paradox as wel, and some other collabs.
None of the video's drawn by better artists did very well tough, so I don't think I care anymore about my art looking too " 2005" to some people.
In fact, this year I'm going to try and see if I can get an animation program from the old Amiga working on an emulator and try to make a 1995 looking animation for April fools or something. Let's go real retro.
oh, and the final mission was that I was going to take more trips with the bikecycle for excersize. Figured I might as well have one resolution involving my health, what with animating all day. I guess I succeeded, but not as much as I have liked too. At least I didn't get 4 flat tires in a row this year.
Aaaanyway. For some audience participation this year, feel free to request a character, original, fancharacter, whatever, to appear as a cameo in the Sonic FOrces animations I'm doing. I don't think I was really clear on how that worked last time, most people thought it was only contest winners who were allowed to do that. So yeah, link me to a picture of a character you want to represent you and I'll try to get most of them appear as a cameo in one way or another.
Episode 3 of Sonic Forces won't be very cameo heavy, but the 4th episode will.
Also by popular request (Well, only 4 people asked, but still) I'll do the Q&A video's again this year at April fools, where I mumble for over an hour talking about whatever you want me too.
Y' know, these video's
So feel free to request a topic for me to talk about if you want too. I'll make a video about it for April the 1st.
I can pass the request over to Luke or any Dissected guest too, whatever you want.
And finally, well I suppose if you're near New York, Orlando or Dallas and want to meet up, I guess we can talk.
Far as I know, there's no convienent Expo's or Comic Con's going on where we're going, so there's no practical meeting point at the moment.
As for future animation plans, well I'm a bit nervous making predictions considering how miserably I failed last year with my planned cartoons.
Anyway, I was non-stop animating in December to make the deadlines, so I'm taking a more relaxing month now to recover, I got Videogames to play.
I'll try to make a quick IMP episode before the month is over.
On February I'll upload a new batch of Sonic sketches I made for Sonic Seconds, then get started on Sonic forces in mintues episode 3.
Hope to have that finished in March, so I can move on to my April fools projects. After that I probably need recovery time again.
That's all I got planned for now. I suppose I'll have to make a Kingdumb Hearts cartoon at some point as KH3 is coming out, and no doubt people will demand me to make a cartoon for Team SOnic racing and Sonic the movie.
So those are possibilities. That is, if Article 13 didn't eliminate the internet by that time.