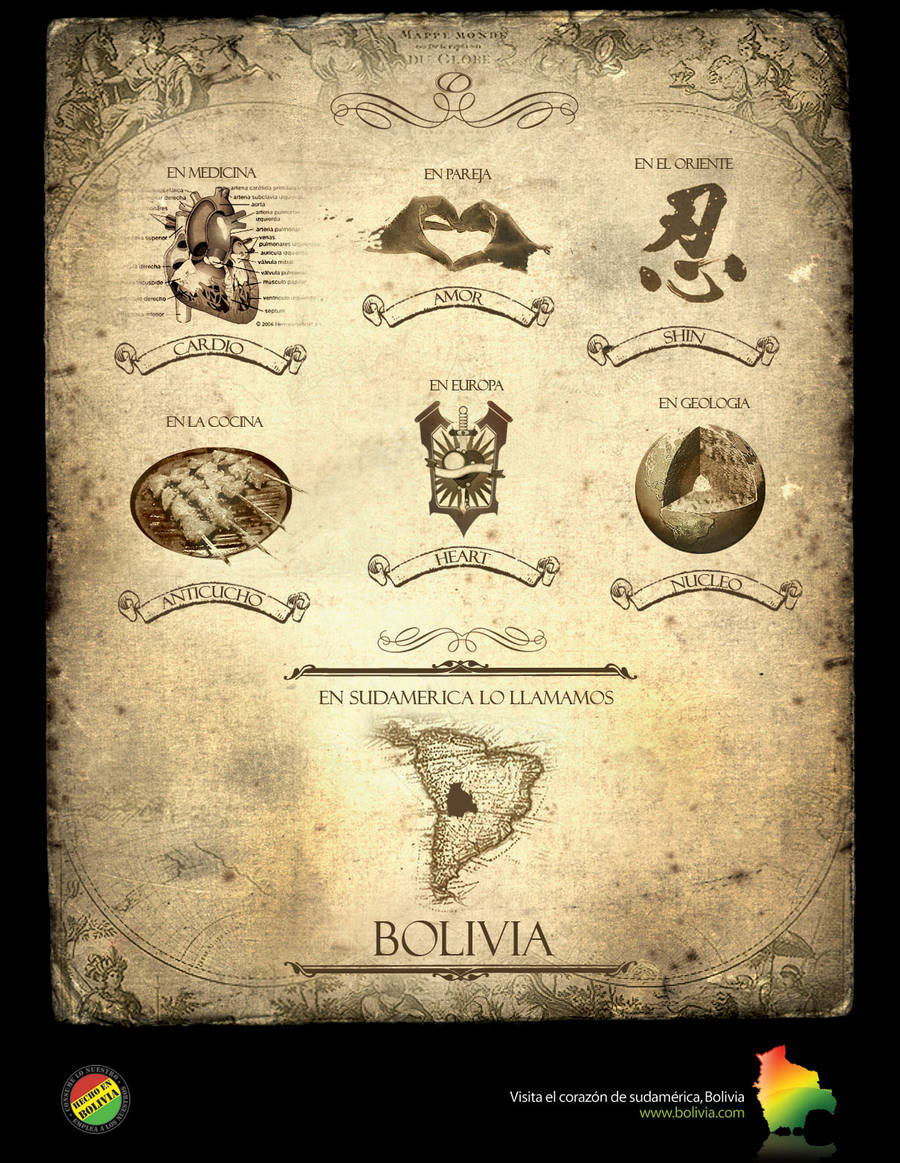 Watch
Inpirated in my dear country, that i love with all my heart.
Viva Bolivia carajo!!!!

Text: in medicine... cardio, in couple... love, in the orient... xin, in the kitchen... anticucho(a traditional food in south america made with cow heart), in europe... heart, in geology... nucleo, but here in south america we call Bolivia.
Visit Bolivia the heart of south america

Dedicated to all artist in Bolivia, joy!!!