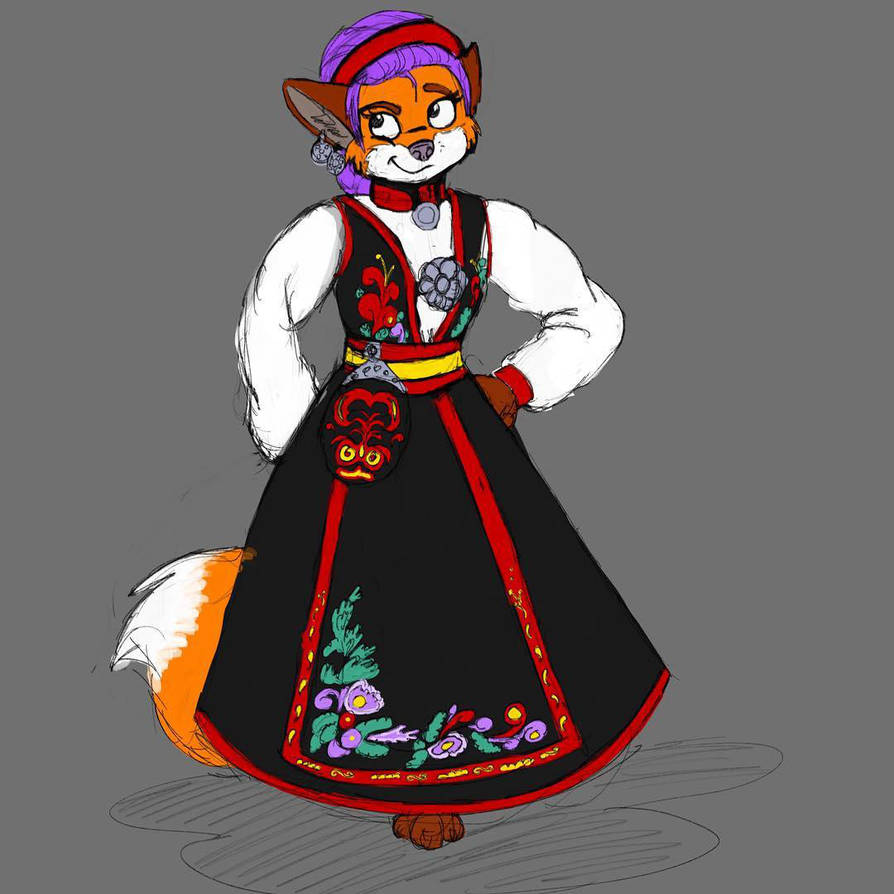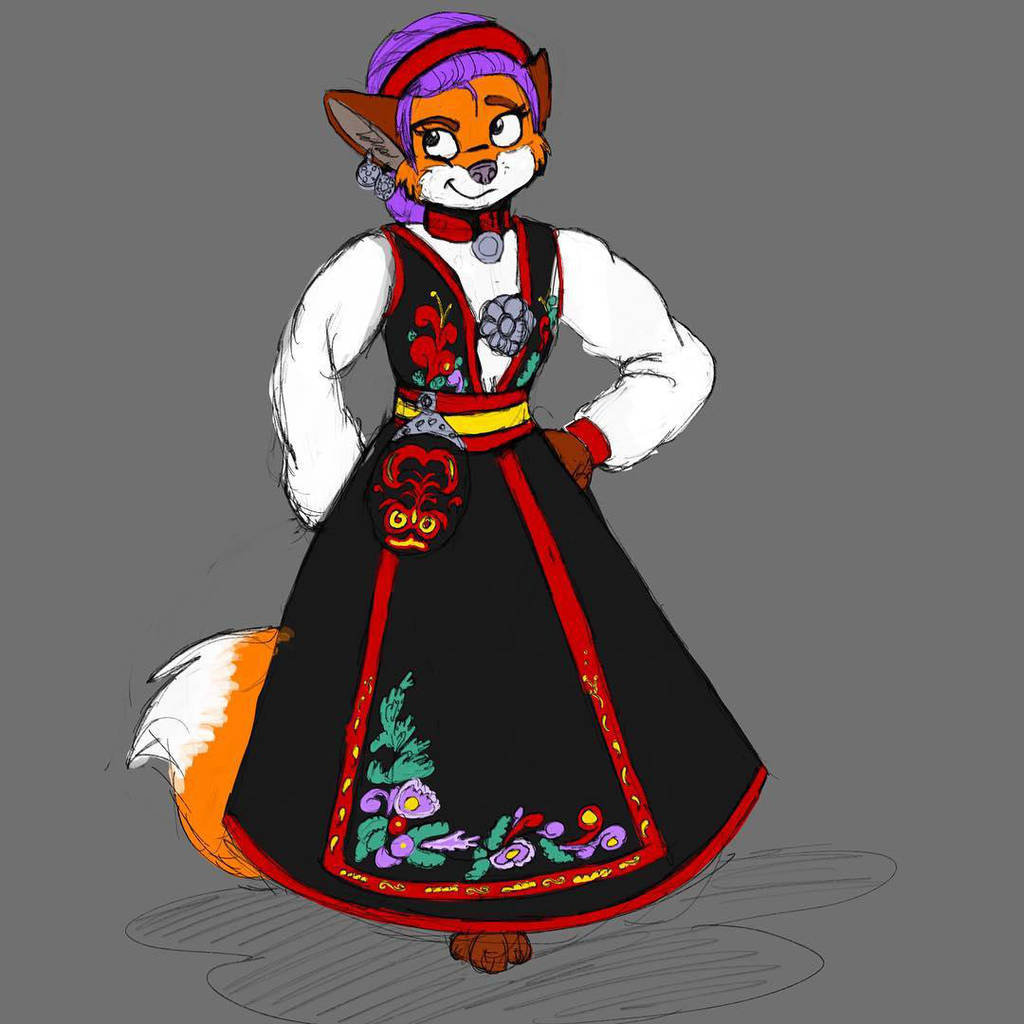 Watch
Mistel in Bunad. Wanted to do this for 17 may but did not get around to it.
Follow me on instagram:
www.instagram.com/rodrevart/
Sketched one here:

Ah, what a beautiful dress! I guess it's Norwegian, so i don't know too much.
Reply

Thank you. Yes, it is. Traditionally every place had their own, but these days it's more of every region/state that have it's own bunad. Mine is mixture between a Telemark and Vest Agder bunad. You find them in green, blue, white, yellow...aso If you have seen Frozen, Anna and Elsa have a lot of bunad inspired patterns.
Reply

So, has she given you any death threats for making her wear a dress?
Reply

Hehe, I did not think of that. Actually, those who owns a bunad is usually very proud of it. I have seen goths change to bunad for the occasion.
Reply

Reply