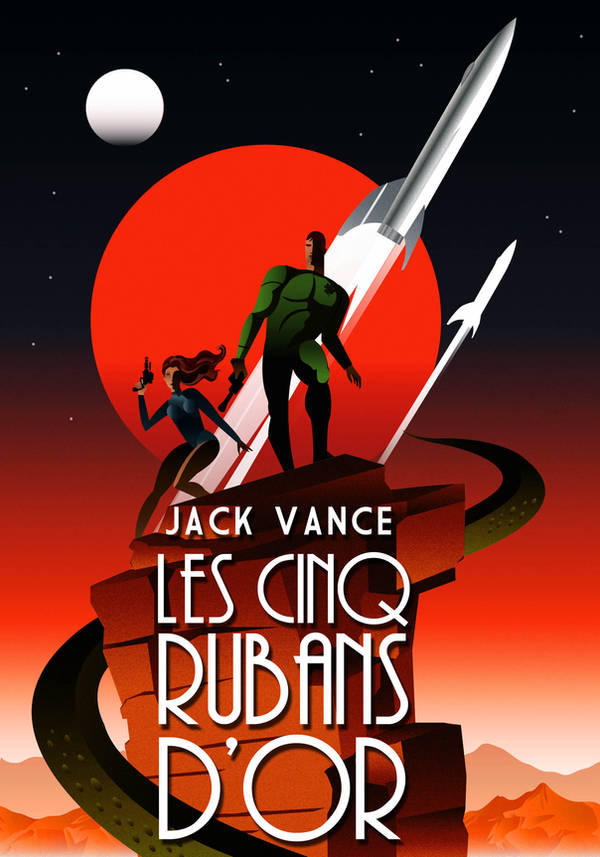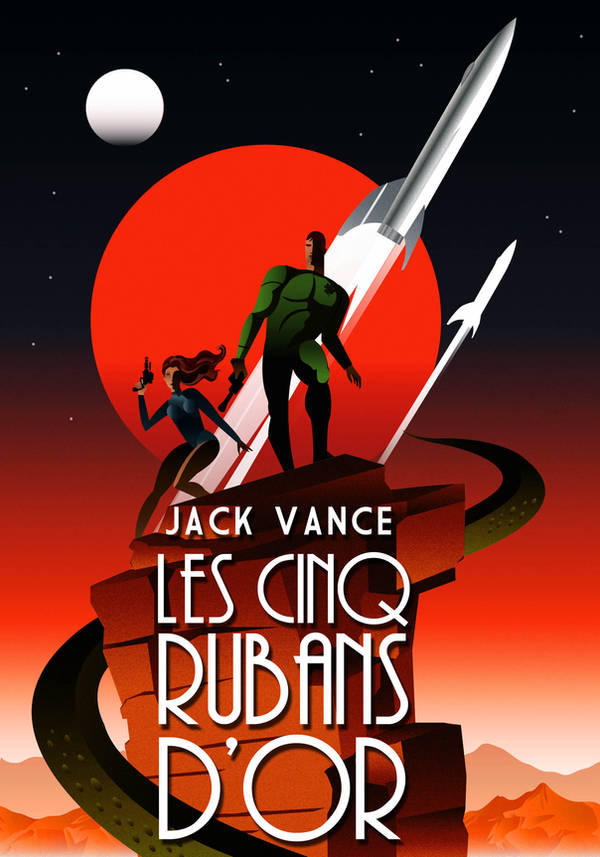 Watch
onThis is a cover I created for the novel The Five Gold Bands by Jack Vance , The great guys at ActusF Editions in France hire me for this cover.
The Five Gold Bands is an early science fiction novel by Jack Vance, first published in the November 1950 issue of Startling Stories magazine. It was published in 1953 as a separate book under the title The Space Pirate, and in 1963 it was paired with Vance's Hugo Award-winning novella The Dragon Masters in the form of an Ace Double.
You can purchase a copy here:
[link]
Paddy Blackthorn is caught attempting to steal an interstellar space drive and is sentenced to death by the ruling council of mutant humans. The mutants' creator bequeathed them the secret of the drive, and with it a monopoly on space travel, which allows them to dominate normal humans.
During his escape, Paddy discovers that the knowledge of how to manufacture the engines has been stored in five gold rings, one for each mutant race. The rings are hidden in five secret locations for safekeeping. With the help of a beautiful human secret agent, Fay Bursill, Paddy searches the home planets of each of the mutant species, in the hope that Earthfolk will be able to resume their rightful place in space.