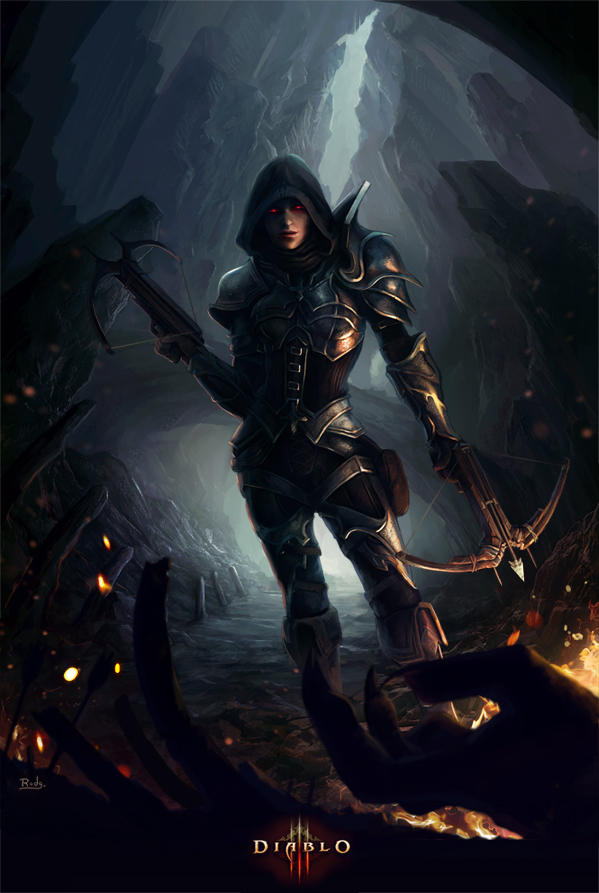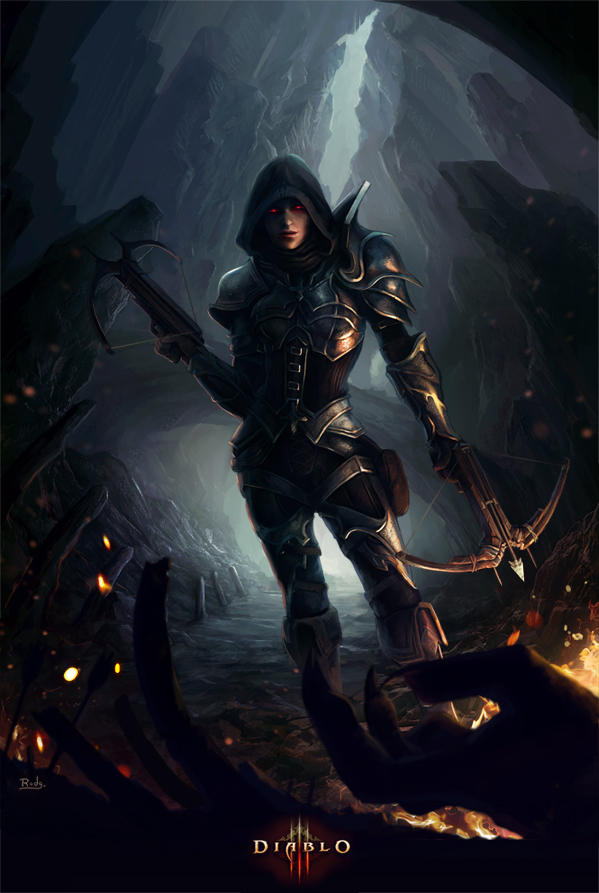 Watch
Diablo III Fanart.
process:
If u dont mind, give me a like here:
[link]
Hope u like!

--
Another Diablo 3 fanart
Pô Ramos, ficou muito bom mesmo, não preciso nem falar. Mas como eu te conheço pessoalmente e você pediu critica, me sinto obrigado a criticar algo por mais insignificante que seja. O brilho da armadura no peito esquerdo podia estar mais fraco um pouco, eu senti que está competindo com o rosto numa questão de composição. Assim que eu vi a imagem meu olho foi pra armadura primeiro saca, mas não é grave não.
E se eu não me engano o olho do demon hunter é meio alaranjado, tipo fogo mesmo. Então é isso ai, putz não deu 100 palavras ainda, ah agora sim, huahua.
The Artist thought this was FAIR
13 out of 15 deviants thought this was fair.
Hey, great piece.
I like that you posted your process work.

The only thing I want to touch on is her pose.
She's just leaning a little too much and it makes her seem like she might fall over.
Her supporting leg is just too far under her.

I noticed in your process work that you had the ground angled to her pose when you first started, which made sense.
But when you got to the final background, you seemed to straighten it out.
The issue might of been when you reversed the hunter.

I noticed is the 4th process photo, that maybe the ground had been intended to be slanted still to the pose of the hunter.
It's just that when you got to the final stage you can't tell that the foreground is slanted.
It just looks straight while she is leaning in a pose that looks like she might fall.

I know it's probably too late to go back and go through all the trouble of fixing it.
Overall I think the piece is beautiful and the painting is amazing.
I could only wish to be that good.

I hope this was helpful.

I love the piece.
Amazing work and skills.
Keep up the good work.
. . . and keep moving forward!!

- Best of Luck -
The Artist thought this was FAIR
33 out of 33 deviants thought this was fair.