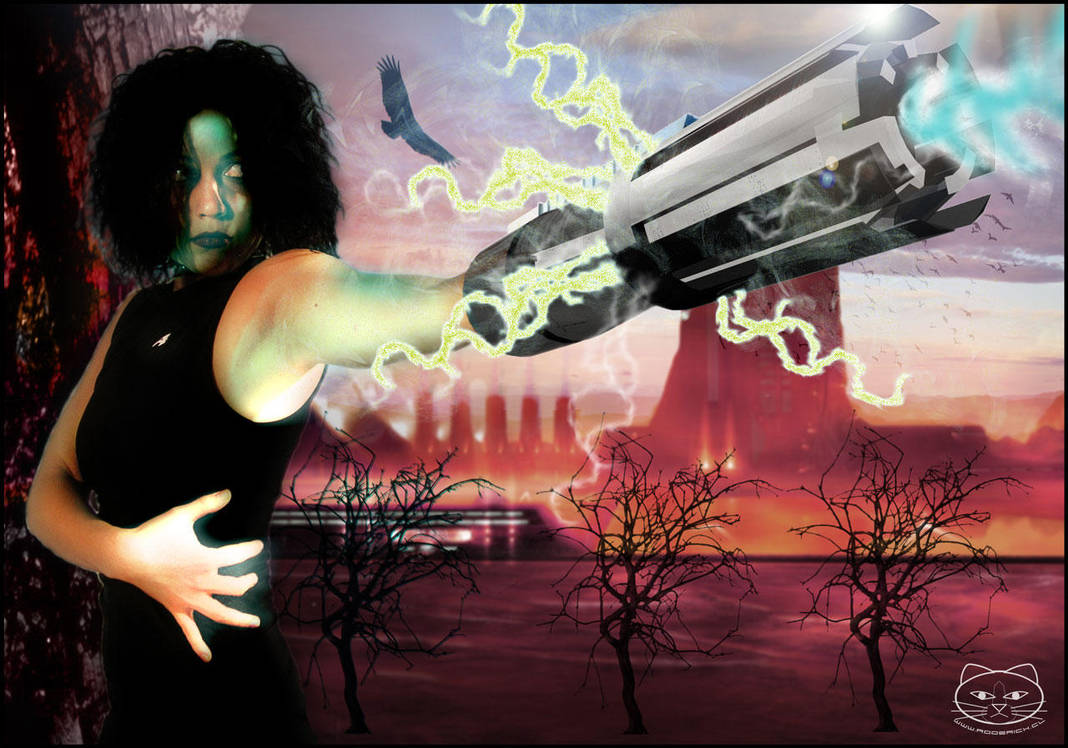 Watch
idea : i can imagine a new kind of woman in the forest, like the little red hood, but with firepower.
model :
[link]
jesse 2 by dead-stock
gun:
my own design and render (artlantis)
backgrounds :
[link]
ice blue tree by black-eyes .
[link]
Norwegian Hills..., by quanitz
[link]
The Wall by tigaer
brushes:
[link]
Make Your Own Beam Brushes by ZaKe
[link]
the birds brushes... i haven't the exact link
and the trees... i lost the link, if someone haves it plase make know to give the respective credit.
*** its not my better work, i try to do some...