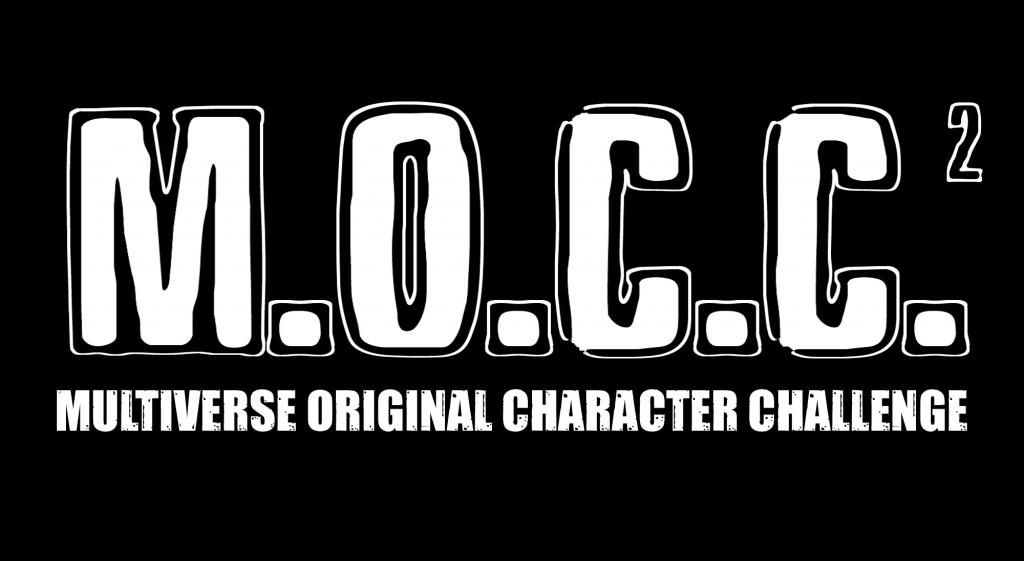 Auditions are closed!
Ok, we got ten entries, so the contest is a go!
Now that we have a line-up I'll get to work on the next chapter.
This chapter will set up each individual challenge.
So,
CONGRATULATIONS
to all the contestants!!
See you in two weeks with a new chapter.
Meanwhile check back soon as I'll be posting your opponents.
You can learn more about them on my new website
VINDICATORSGO.COM
Check back often for character declassification!

So here we go!
Pages 1-2

Pages 3-4

Pages 5-6

Pages 7-8

Pages 9-10

Pages 11



Page 12

Page 13 <da:thumb id="500945928"/>


Now it's Your turn!
To make your own get a blank one here
Blank Mocc Character Sheet
Remember to note me with your profile sheet and audition page by
Saturday, October 18, 12:00 am

All pages must be in 11 X 17, 300 dpi format.

The official line up:
















Personally I think excuses are what's left when I haven't tried hard enough so I try not to make too many of them them.
I'll just say I'm sorry for all the delays and false starts, but I'm now ready to start the M.O.C.C.²!
















For those not familiar with the M.O.C.C. It stands for Multiverse Original Character Contest.
I come up with the idea when I saw a couple of DA'ers arguing about how tough there OC's where. When I asked them where I could read about their OC's neither of the had anything to back up their boasts. No bios, no stories, no continuity.
So I thought 'wouldn't it be great if I could motivate these guys with with great ideas to finally put them down on paper and then put them in print.
Well that's what we did and it was AWESOME!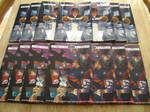 Not only where there money and prizes, but everyone got their work printed in a graphic novel.
So it's time to try again!

The idea is that each original character must be the top hero in their own comic book universe, as Vector is in the Rodcom universe. He/She will fight along side the others characters against a threat common to all their universes.

All participants must be willing to draw all the other participants' characters in their own chapter in a continuing story, 2-4 pages of continuity per entry.


And real prizes!

3rd prize- $25 cash

2nd prize- $50 cash

1st prize- $100 cash!
Also, every contestant will receive one of these bad boys.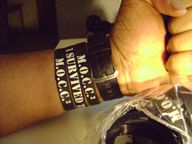 There will be 10 slots. To enter you must submit a character sheet and at least 1 page of sequentials introducing your character responding to the call.
That means at least one finished page, pencils, inks, and colors (or grey-tones) or a pin-up of your character in action.

The deadline for these audition entries is Saturday, October 18, 12:00 am eastern standard time. The line up will be posted at that point.

You will then be paired with a Vindicator for your challenge. There will be a brief interlude by me where the line-up is introduced an the challenges laid out.

The challenge will be in three parts:
1st - When you meet your opponent and begin your challenge. This conflict must end unresolved, preferably with a cliffhanger. You'll have 4 weeks for this portion.

2nd - There will the be a second interlude where I'll lay out the third act.

3rd - This where you resolve your challenge by either eluding, defeating, or cooperating with your opponent.


Commissioned work is allowed, but it will be considered a shared entry and a shared prize.

And everyone spread the word!
Not enough entries = no contest!
so share with your friends and watchers,
put in your journals.
Help get the word out!


So here we go!
Pages 1-2

Pages 3-4

Pages 5-6

Pages 7-8

Pages 9-10

Pages 11

Now it's Your turn!
Oh no, has Vector has gone bad?
The multiverse is about to collapse and trillions of lives are at stake!
Can you save your universe?
Answer the call!
IMPORTANT!
Please keep in mind you can not win this competition by creating a character that can't be beaten.
The MOCC is a storytelling competition.
In other words it's about how well you communicate your story through your sequential art pages.
Entering a character so overpowered that they can essentially do anything and

can't be beaten make telling a good tough because there's no struggle, no drama.
So if you create a Mary Sue (or Marty Sue), that alone will not place you in the winners circle.
You'll be judged on style, how engaging your story is, and how well you tell your story.
Hence the audition page.

Also no entry is officially complete without an audition page.

Characters featured in the intro chapters are exempt.

Original entries where do 18 October 2014. We are now almost three years from that date. It has been a long yet enjoyable ride. A lot of good storytelling and good people came together for your project oh, I was proud to be among them. And didn't hurt the I bagged a wind along the way. Now I look forward to when we get to the publishing stage. Well done my friend, well done.