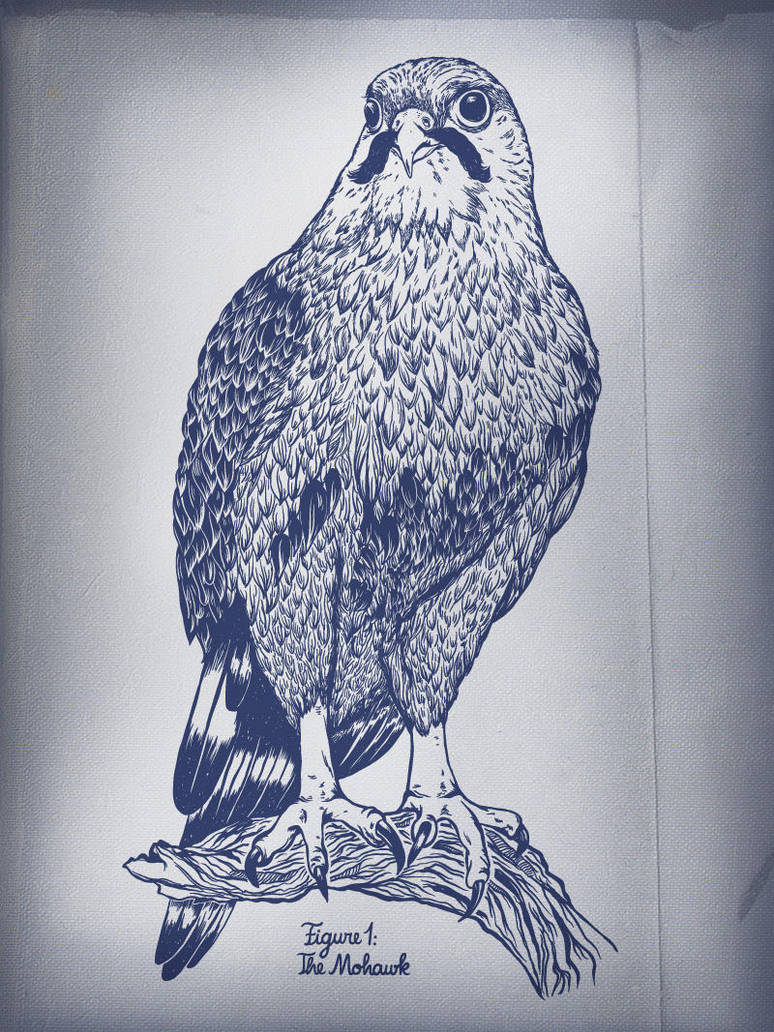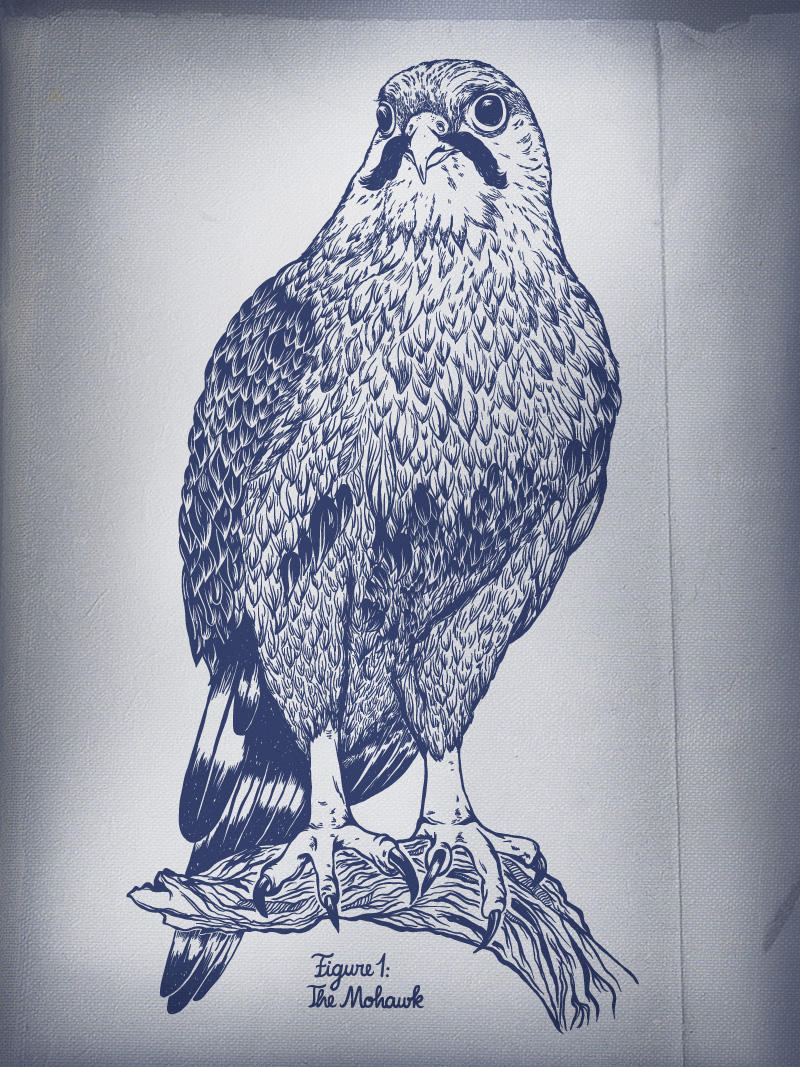 Watch
For Threadless loves MOVEMBER competition.
This is The mohawk, discovered 1863 in east europe.
The mohawk with the biggest moustache is most successful in courtship.
IF YOU LIKE IT PLEASE VOTE HERE:
[link]

Great work. How long did it take to do? This style o vector illustration is particularly impressive when you can tell it hasn't been live traced from a previous illustrative work.
Makes me want to get out the tablet and get back to more drawing in illustrator freehand style.
Reply

Thanks!
I had the idea Thursday night while sleeping/dreaming and since it was for the Movember Contest at Threadless I had to hurry to get it done. The deadline was Sunday, and I knew I wouldnt have the time Saturday and Sunday so I had to do it on Friday alone. I think I started sometime in the afternoon and finished around 10 pm but that included making the flash presentation and so on for Threadless aswell!
I used 3 photos of different hawks as reference to create this one. For the eyes, beak and general outline I looked at the pictures more often but the feathers are all freely drawn!
Also, yes do get your wacom out

Reply