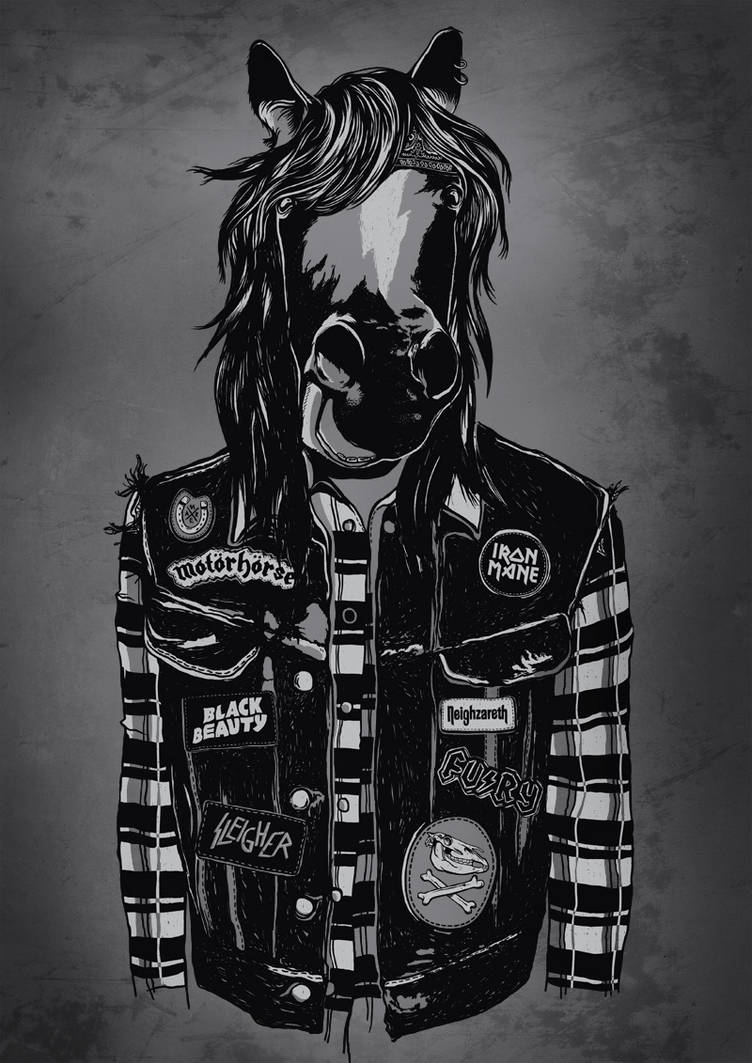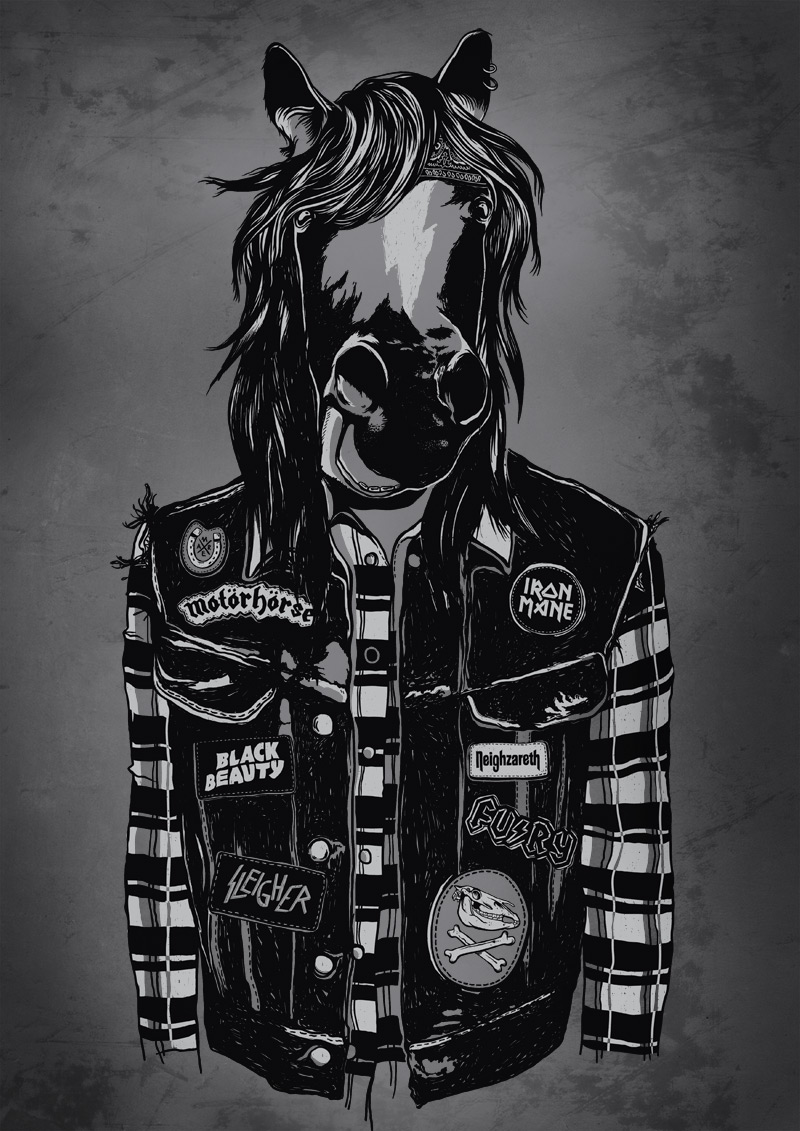 Watch
Please vote at Threadless for this cool dude here:
[link]
It is going really well on the first day and if all of you give me a nice vote maybe i can FINALLY score a print there!! Thanks so much!!

Hahaha, this one is great! First I was attracted by the way it looked, and then I saw all the Horsebands. Specially like the 'Motörhörse'

Reply

Very cool

Really dig the greyscale vibe and all the 'horse band badges'.
Reply

Reply