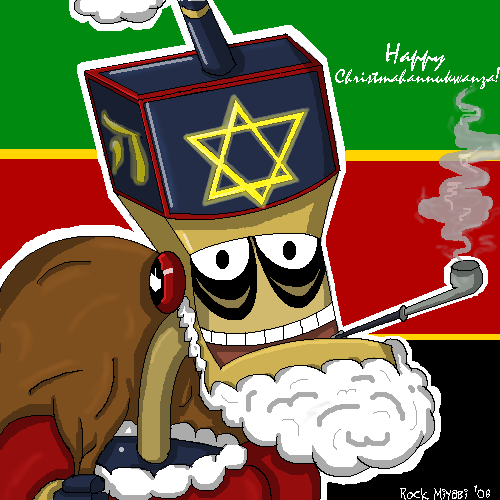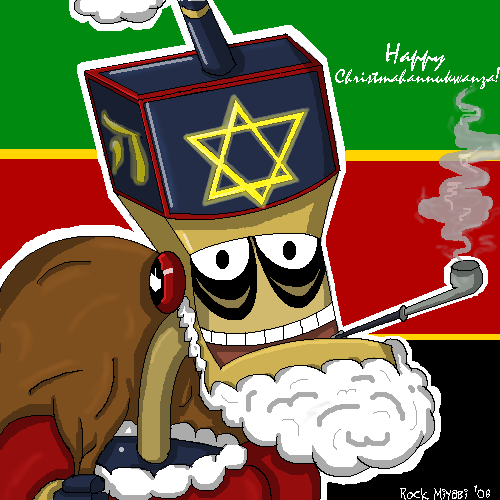 Watch
If it weren't for me working all day Christmas Eve, this would have been posted earlier.
Essentially for the Christmas contest at REO, but also my annual Christmas pic: It's Topman.EXE's multi-denominational, but mostly Jewish, cousin Dreidelman! OK, ok, it's Topman with a dreidel for a head.

I was planning to draw Laika and his dog in full Grinch attire, but since I worked like 50 hours a week the past two weeks gearing up for the holidays, my freetime was spent. And so was I. So this quick oekaki had to do. And for whatever reason, I tried to incorporate the big 3 holidays into his representation.
Merry Christmas 2008 everyone!! And Happy Holidays to those who celebrate something different.
Topman.EXE is Copyright Capcom