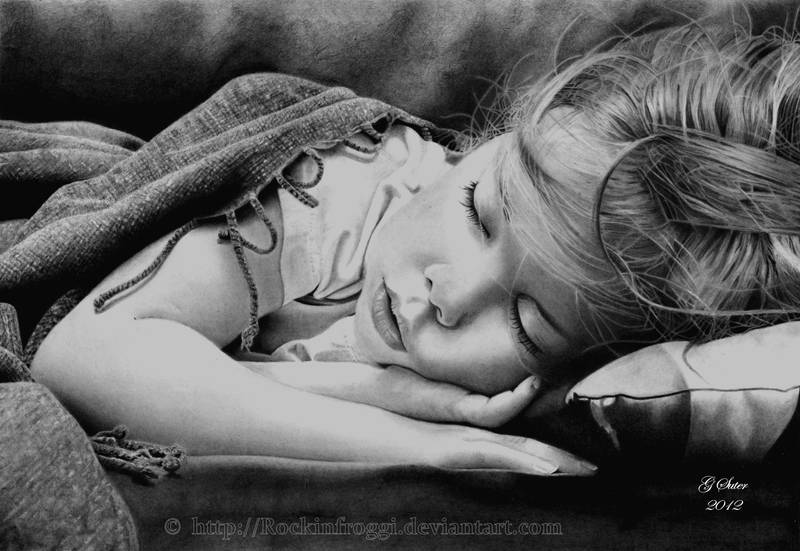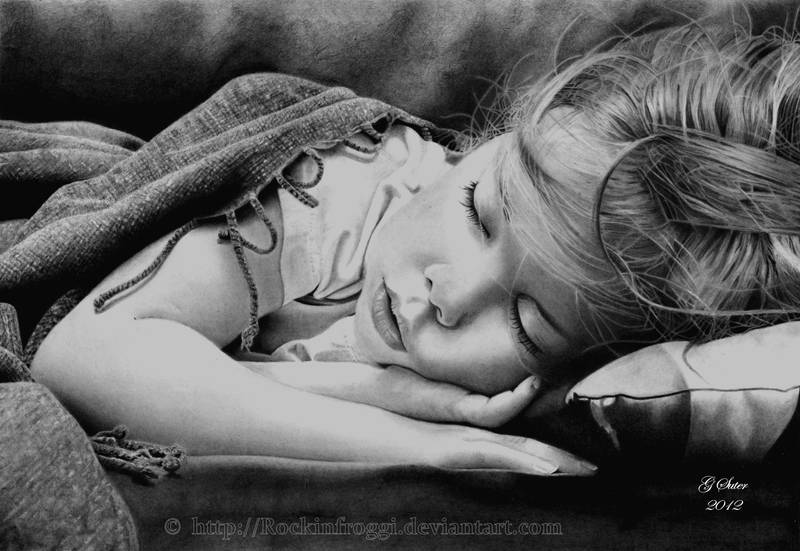 Watch
As always, I'm far from happy with this and will try to improve some area's when I've completed some of my commissions.
I had a real struggle with the blanket texture but saying that, with so many long breaks between drawing sessions the whole thing was a struggle.
Edit
Due to numerous complaints from whining deviants I've increased the size of this.
Time taken: Roughly 50 hours over about 4 months, 20 bacon sandwiches, 30 cups of coffee and 5 sessions with a psychiatrist.

A4 Mellotex


Staedtler Mars Lumograph & Tombow Mono 100, 5H to 4B


0.3 Mechanical Pencils HB & 2B


Blu-Tac & Tombow Mono eraser.


Q-TipsRef used:
[link]
With kind permission from CathS
WIP
I'm entering this into the Improve Yourself Challenge at

I'm using this both to encourage me to start drawing again, to develop my level of realism, improve my rendering of hair and tackle at least one new texture such as fabric.


Any one found using my work without my permission will be forced to listen to the Barney song on a continuous loop for a full week. YOU HAVE BEEN WARNED.