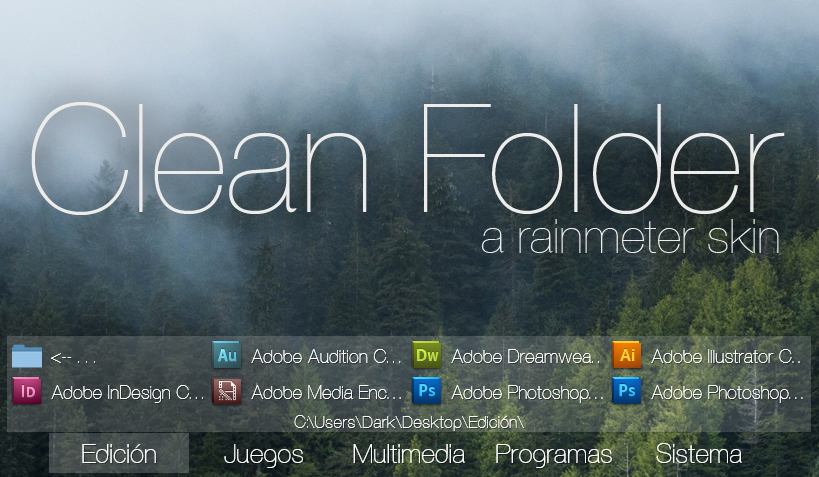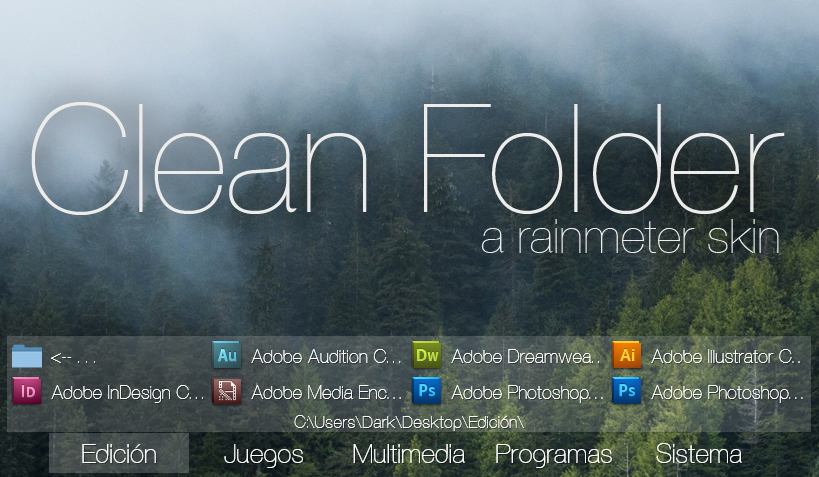 Could you release an update so that I don't have to double-click files and folders to open them?
Reply

Hi!, you can edit the skin.

1. Go to skin folder (usually C:\Users\*User*\Documents\Rainmeter\Skins\CleanFolder\Folder\1).

2. In that folder, you see five files with names Folder1.ini, Folder2.ini ... Folder5.ini
Open one of them with notepad or your text editor.

3. Seek this line:
[Index1]

4. Under that line you see:
LeftMouseDoubleClickAction=[!CommandMeasure m Index1 Name "FollowPath"][!UpdateMeasure mPath][!UpdateMeasureGroup Children][!UpdateMeter *][!Redraw]

Substitute:
LeftMouseDoubleClickAction with LeftMouseUpAction

5. Now, seek [Index2], [Index3] ... [Index8] and do the step four in every one of them.

6. Save and do the steps in the other files.


I hope this info be useful. Please, comment if you have any more questions.
Reply