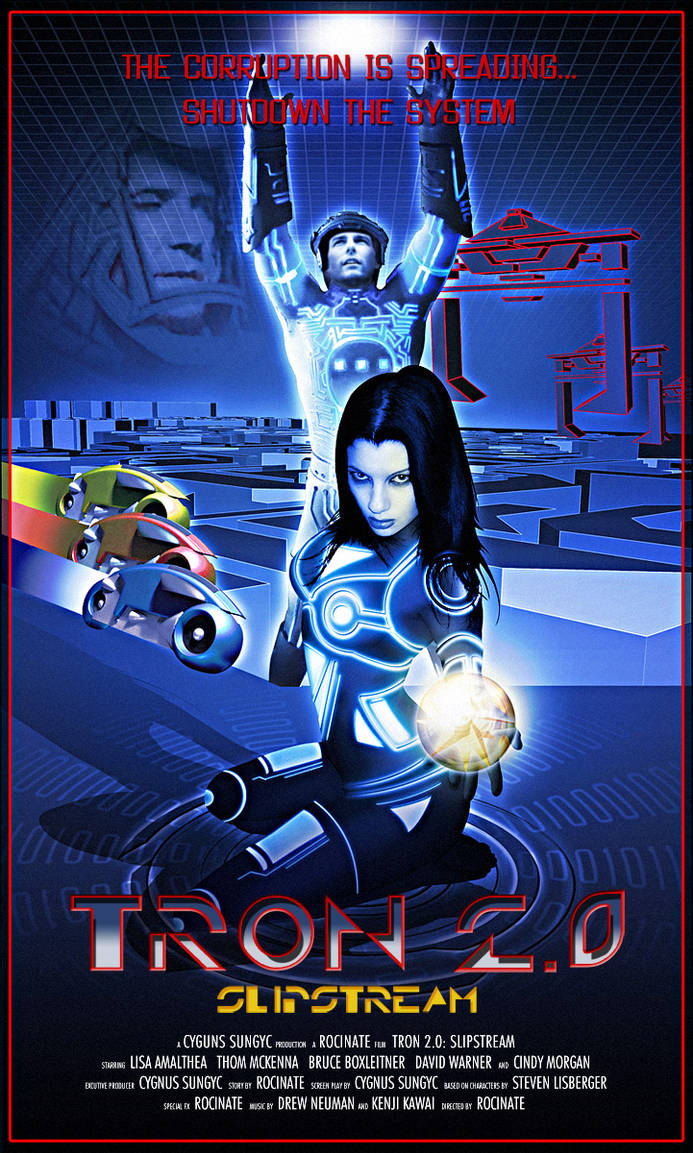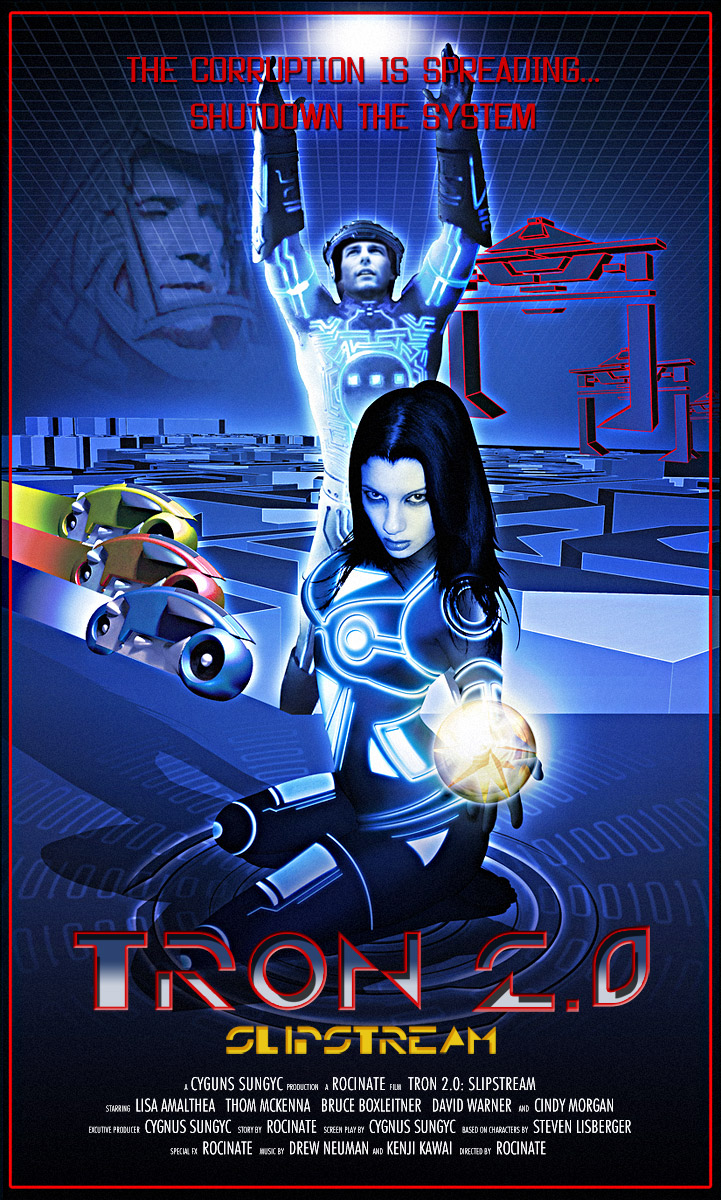 Watch
NOT COMING TO A THEATER NEAR YOU...
Although happy that game was released I would have been happier if Disney actually made the movie. Since they didn't and don't plan to in the future I took it upon my self to make a poster for the movie I would have liked to have seen.
Plot Summary:
Sark is back and is attempting to take back the system he once controlled with his new army, "The Corruption". A user (female hacker) in the 'real world' discovers the rise of "The Corruption" and writes a search program (.TAR) to find the program that stopped Sark before, TRON. Her program, '.TAR', searches the system and discovers that Sark has managed to gain access to the 'Copy' command and can infinitely replicate his army, easily taking over the system. Finding Tron in a lost sector, he upgrades '.TAR' to a full app and together they quest to shut down the entire system before Sark can gain full control.
Stock Photo: [
~P-Amalthea-Stock
]
Lightcycles: Model photograph
Tron: Resin kit photograph
Recognizer: 3D Max
***I think this version is a little busy for my tastes. May post simpler version later of just '.TAR'.
TRON and TRON 2.0 are ® Buena Vista Entertainment.