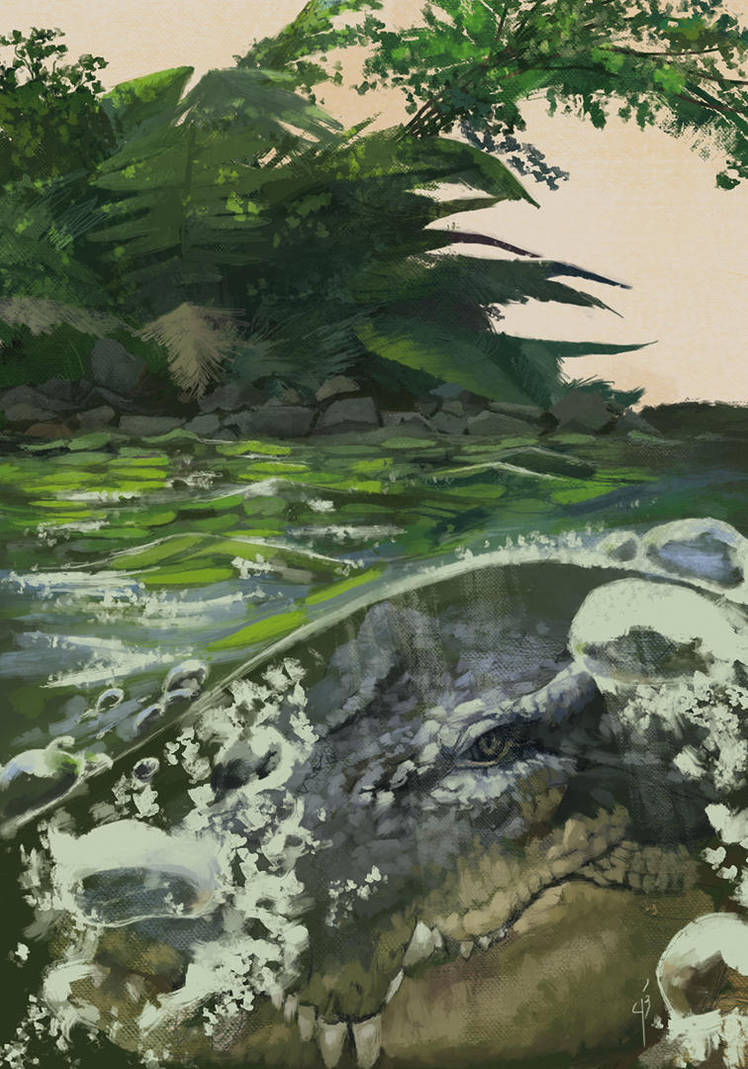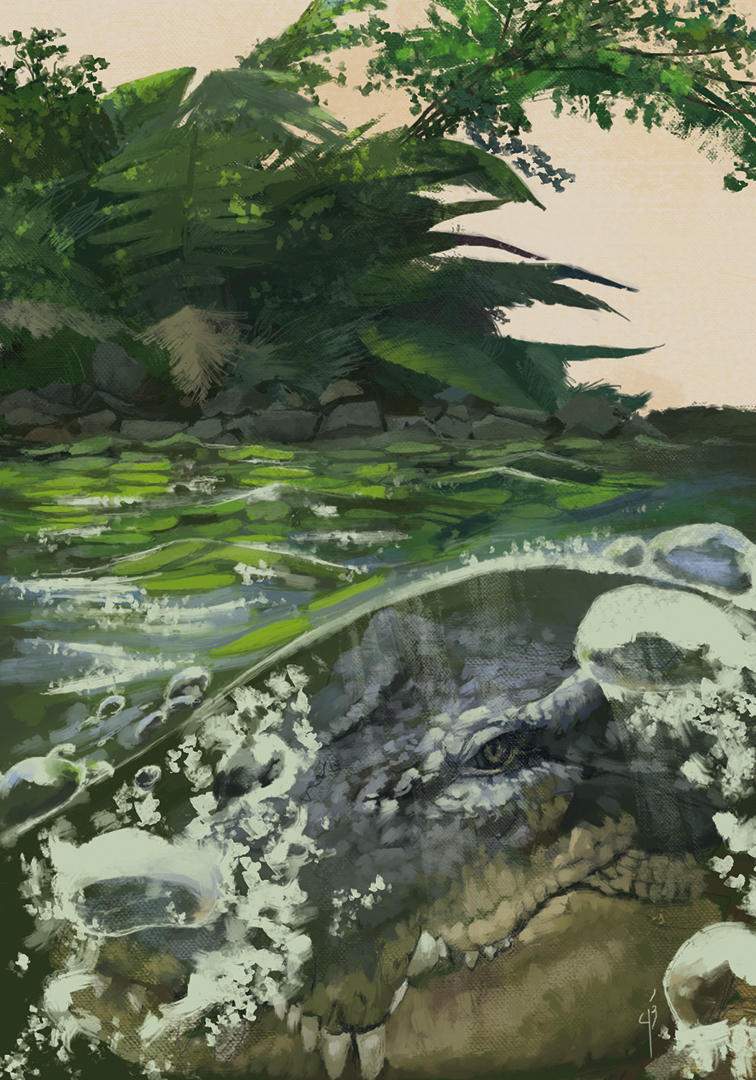 Watch
For this painting I set out to draw something that looked serene at first glance. And then, upon closer inspection you'd see a scary crocodile lurking just beneath the waves.
I hadn't drawn in a more realistic and painterly style for a while, and I'm glad to see my skills haven't completely left me yet


Maaan ! we miss you !
would you pretty please come back and show us more of your lovely work? :s

Reply

I hope so!

Right now I'm planning on doing something recurring for Patreon, but that requires a lot of preparation. When it's ready (next month!) I will start sharing this regularly again

Reply


good to know ! We'll be here, waiting

Reply

That makes me happy, you are very kind.
'We'?

Reply

you got me, it took me a while to discover the menace in this one. I was just admiring the colours and scenery when I though: But whait a bit, sometyhing ain't righ.... Nice work
Reply


heel mooi!!
Reply

Reply