*Title stolen from a well-known and favourite book of mine
Part 1: Submitting with POWER
I know there are a million "how to be popular" guides on DA and a million more parody versions of them. This article isn't about becoming popular, or starting drama or racking up pageviews as fast as possible for the sake of seeing a larger number.
This article won't make your art better, or make you more a more popular personality. However, what I've noticed is that many artists are missing out on feedback and exposure that they
should be getting if not for a few common mistakes
. Time after time, I've read on Artist's Confessions, or just browsing through members' personal journals that their gallery doesn't recieve any traffic and they can't improve because they're not getting any feedback. They feel like their lack of popularity is a personal statement. That their art isn't worth looking at. This is entirely untrue.
Hopefully this will help
you
, the underexposed artist, to bring your art forward into DA.
Before we start, I want to make it clear that many people use DA for different reasons, and that it's ok to just use DA as a personal storage for your drawings if you're not looking for exposure. This was written for those who are seeking more feedback and networking opportunities for their art. Both ways are fine, but if you want friends and comments, you need to be active in going out and getting them. Your art could be the very best in the world, but if you just submit it blankly and then sit back and twiddle yoru thumbs, wondering why you're not getting any views, you're kinda shooting yourself in the foot.
And here's the kicker: it may not be the quality of your art. So many artists lose confidence because they're not getting as much feedback as X artist out there. Unless the difference between your art is staggering (a middle schooler vs a professional illustrator) the main reason between your levels of feedback probably isn't the quality of your art. Many professionals quietly use DA as a portfolio or storage, not taking advantage of the networking opportunities available. They've been on here for years but either through lack of desire or lack of knowledge, haven't pushed their art out into the open forum.
Your skill is not the biggest issue when it comes to getting feedback in DA.
Your attitude and your willingness to challenge yourself is.

Your skill will always improve if you seek feedback and take in what you recieve.
Your attitude is what will build your skill up or tear it down.
Be open.
Be positive.
Be constructive.
Be humble.
Be honest.
Don't pity yourself.
Don't tear others down.
Don't turn DA into a competition.
Don't worry so much.
Don't be shallow.
Submitting your art. But is it worth submitting?
You know how I said skill doesn't matter? It doesn't. But
effort
does. Doodles and joke-art are fine, but put them where they belong: in scraps or on Tumblr or Photobucket. Keep DA about the art. No demotivators, or cut 'n paste fan-art or art you just didn't put your whole ass into. Really, if even
you
felt lazy doing it, chances are, other people will think it looks lazy, too. Submit your best work, not every doodle you do on a napkin. (art dumps and sketchbook progress are fine, I'm more refering to a cluttered gallery with 500+ individual pieces)
When you're able to select your best work, now we can go on to really promoting the good stuff. And you know what? If you make a piece that you're especially proud of, you should definitely promote the heck out of it. Show it off to people and get attention
for that piece
. Don't overpromote every piece you make, just the ones that you are particularly proud of and that best show your current skill level. Let the so-so stuff slide, but if you worked hard on a piece, show it off!
Category
Your art has to go somewhere. DA is huge. If you're a new member, I highly suggest exploring DA's treed system of categories to become better aquainted with where your submission might belong.
Quite simply,
put your deviation where it belongs.
Doing so otherwise, in the long run, is just shooting yourself in the foot.
It's true that Deviantart imposed a new ranking system for popular categories that puts a handicap on well-known galleries like Fan Art and Digital Art, while boosting the exposure of categories like Artisan Crafts and Street Art. It's also true that some people choose to deliberately miscategorize their work to recieve this extra bump of potential attention, but in the long run, it doesn't benefit anyone.
By miscategorizing your work, you make it so that
people can't search or browse for your work unless you categorize it properly.
Yes, putting your digital fanart in Tattoos may have it hit the popular>8hour page for a few minutes, but no one will be able to find your fanart again because they won't look in tattoos. The reason why is obvious. It's not a tattoo, and it's a rarely used category.
People don't browse it. People won't look for fanart in it.
You're sacrificing long-term exposure and views for short-term gain.
And of course,
people hate you.
Duh. They see you being manipulative and trying to cheat the system and think less of you as an artist and a user. Great way to get fans, no? Honesty is the best policy here. If you make fan-art, put it in fan-art. People will look for it there and will find it. It works better for you and for everyone in the long run.
EDIT: It's ok to make mistakes or to not be sure about where your piece belongs. Not sure if it's macro or still life? You can submit it to the category you think it fits best, then either ask in the description where people think it should go, or send a note to your friendly gallery mod.
Description
Anything can go here, right? Well, yes, but there are also things you can do to help increase your exposure. Aside from your own comments, you can ask for critique, or, as a premium member, place hand-picked thumbs to similar deviations in your gallery.
Personally, I can't stand the "more from" feature on the upper right of the deviation page. It shows other pieces in your gallery, but they're never relevant, and often they show old, bad work. If you're going to do your own "more from" feature, pick out thumbnail links that are
relevant to what people would logically want to go to next.
Always think about who is viewing your art, and what taste they might have. Getting inside other people's heads and understanding what they
want
is the best way to know what to give them.
If your art is pokemon fanart, you could just link to your other pokemon fanart. This lets people know that you have more to show, rather than chancing on them feeling like they perhaps maybe should go to your gallery and check it out if they have time maybe if they feel like it, but OH HEY DISTRACTED LEAVE. Keep people interested in your whole gallery, not just a single piece.
When making a thumbnail network, keep it cyclical.
In picture 1
Link it to 2, 3, 4, 5
In picture 2
Link it to 1, 3, 4, 5
In picture 3
Link it to 1, 2, 4, 5
And so on. This leads people around your gallery without getting lost and without having to go back to your main page and main gallery to browse. You may lose a few hits on your profile page, but people are looking at your
art
and that is what you want.
You can see my example of thumblooping here: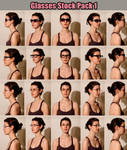 I post related, relevant deviations in the immediate vicinity of my content. Unfortunately, this is only available to premium members.
Keywords
Keywords are what will make or break your art's exposure in the long run. Sure, you may be close to the front page of popular/8hour for a while, but once that drops off, your art is sinking down into a bottomless abyss with no hope of return to the surface if you don't have a way for people to search or browse for your art.
Make no mistake, DA's search function is horribly weak, but this is all the more reason to overcompensate, not ignore it. When people are able to find your art in the long run, they will keep coming back to it, even long after you have posted it and it is not ranked on the new or popular pages.
Put your name in your keywords. Every time.
Open up a new tab of DA.
Switch the rankings to "popular-> all time"
Type "Kxhara" into the search
Don't worry, I'll wait.
You get me. Pages and pages of me. Because I put my name in my keywords, when people search for it, they get me.
Put your piece title in your keywords
Believe it or not, DA's search does wonky things when you don't have your title in your keywords, and sometimes it won't find it at all. If someone is looking for a specific piece of yours, this is an easy way for them to find it. It also provides a starting ground for filling out the rest of your keywords.
Use all of your keyword space
You're not given that many, fill them all out. You don't need to spam or use irrelevant tags like
#Bieber
or whatever. Just describe the important elements of your art and most importantly, consider what people are looking for in your art. What will they search for if they were to search for your art?
Good keywords include characteristics, style, and information. Some of it might be abstract, but try not to be too vague or too micro-specific.
Kxhara <- My name
Walking
In
The
Night <- Title
People can't spell. Compensate for this.
Forest
Forrest
bridge
brige
bridg
mountain
mountin
mounton
beauty
beutie
Use synonyms and variations of keywords. Not everyone thinks the same
Face
Profile
Portrait
Head
Girl
Female
Woman
Photo
Picture
Image
Draw
Drawing
Fantasy
Fantastic
Dark
Elf
Elves
Elven
Elfin
If you speak another language, or want to appeal to a non-english speaking audience, you can add non-english keywords as well.
Do a popular -> All time search for "doll"
Now search for the French "poupee"
Or the Norwegan "dukke"
These are all words for "doll" yet they all return different search results because of language. Knowing what other people are searching for will help them find you.
Personally, I don't speak any other languages well enough to do that, so people who want to use my stock must have a basic grasp of English.
I know you're all excited by now, and you just want to mash that submit button as hard as possible to get your art up onto DA, but if you take the time to properly submit, categorize and keyword your art, you will get better exposure in the long run.
As an example, here are the keywords I've used for my "Let's Draw lighting Angles" stock image
kxhara stock photo photograph picture image reference head headshot portrait girl female woman eye mouth lips angle draw help tutorial let's lets angle light lighting backlit front back side up down dark shadow shade shading rembrandt bulb
Critique
If you're a premium member and interested in getting serious feedback about your work, enable critique if you want. It doesn't necessarily increase your exposure very much (though it does place your deviation on an open list of critiquable items) it does let those who view your art know that you're looking for help improving. If you don't have a premium membership, you can simply write in the description that you're looking for critique.
Prints
We're going to ignore this, because this is about getting feedback and improving, not selling our art. Unless there is a growing demand for your art, it's not necessary to make prints of everything so soon. Learn more, get better, become known, then make money. For now, we're focusing on networking, not cash.
Groups
Now you've just submitted your work to the great wide internet. You sit back and twiddle your thumbs. You're done, right? Not yet. We haven't considered groups. Groups are the vital catalyst to attracting more people to your art. Be they one-time viewers or potential long-term friends and critics.
Submitting to groups puts your deviation in group watchers lists, even if they're not directly wacthing you. If they're looking for pokemon fanart and following a pokemon fanart group and you submit to it, they're able to find your work and see you as an artist. Groups are networking gold for users to meet and interact with each others' art.
Look at your art like you did for keywords. Decide what elements of it you want to highlight with groups.
Is it fanart?
Is it a certain theme? Fantasy, Dark, Realism, Kawaii?
Is it Anime?
Does it have action? Romance? Drama?
Is it a photograph?
Is that photograph a resource?
Is it an artisan craft, but also a fan-craft?
There's a group for this. There's always a group. In fact, most times there are multiple groups and clubs dedicated to certain things, and luckily for you those groups usually have affiliates you can browse through to find similar groups to your liking. One portrait photography group is probably affiliated with a black-and-white-only photography group. There is no limit to the amount of groups you can join as long as you
DON'T SPAM
It's not necessary. Really. There are enough groups out there that your deviation will fit into properly that there's no need to miscategorize or missubmit your work for negative attention. Read the rules of the group, follow them, and you will do fine.
So, say you drew a piece of digital fan-art with a romantic couple in a winter scene.
There are groups for digital art, groups for winter backgrounds and scenes, groups for couples and romance, groups for characters and generally groups for the whole show or series. All of these different groups widen your exposure based on content. And
that
can be better for you than just submitting your deviataion to only fan-art groups or only digital art groups. You're bringing in different people with different interests and experiences to your art.
Variety is the spice of life. Start where you are, but go and seek out new places to network and new people to meet and look at your art. A well-run group will have helpful members and generally also has things to do like challenges, contests and themes, but we'll get to that in
part 2: Going Out and Getting That Feedback
using my Let's Draw Light Angles submission as an example:
I decided to pursue groups that would find a stock image / tutorial of lighting angles helpful.
Yes, this is a photograph, but it's not an artistic photograph, so there's no need to submit it to photography groups that wouldn't look at it and wouldn't find it helpful. I chose to focus on groups that are based around stock and resources, but also tutorial groups. While this may not be a tutorial in itself, people who are looking for lighting tutorials will probably also be looking for sample images like this.

(tutorial and drawing)

(tutorial and drawing)

(stock collection)

(stock collection)

(anatomy tutorials and stock)
Just to name a few.
Network with relevant groups to create a stonger presence for yourself and for those groups themselves. They want to have you bring in watchers and new member to their groups! You don't need to worry about getting your work into large or exclusive elitist groups. If you're invited, great. If not, you're just sharing your work with a different audience.