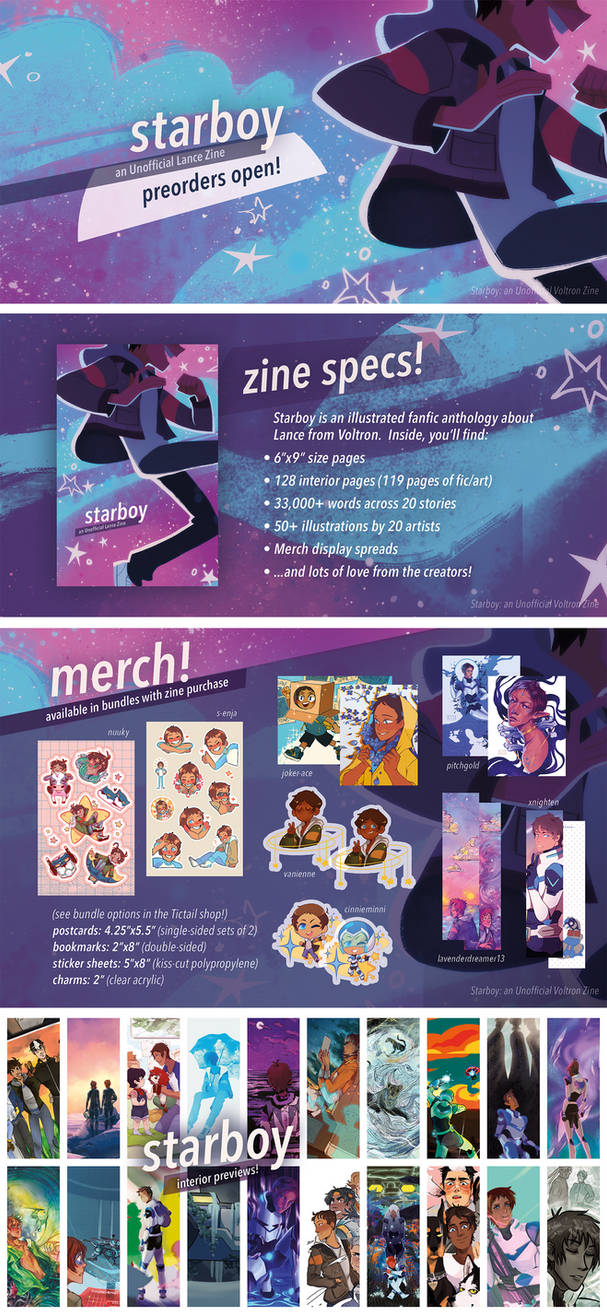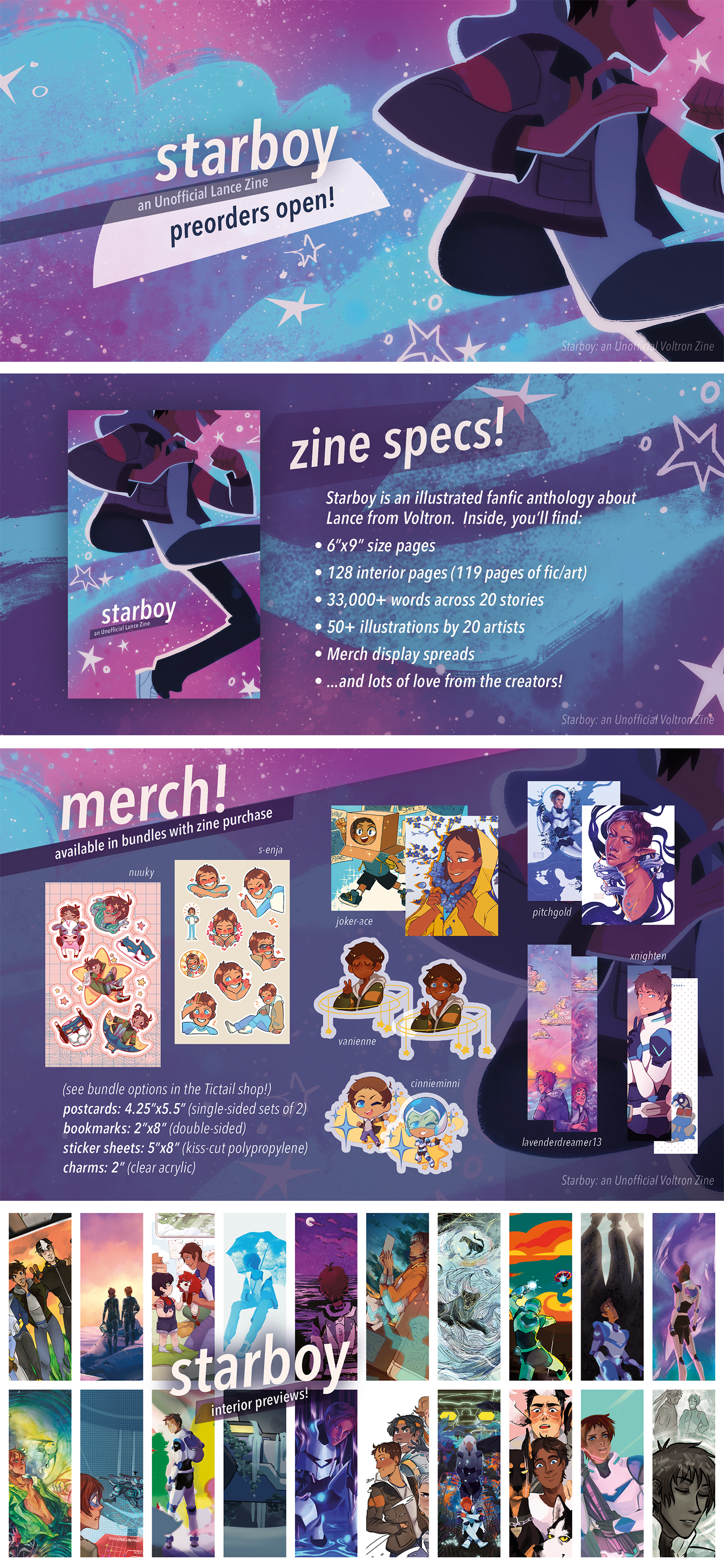 We sold 375 copies and raised $4497.76 for Direct Relief!

Lance gets lost on alien planets, pilots a Jaeger, reincarnates through history, bonds with the Blue Lion, takes care of children, remembers his family, realizes his place on team Voltron, and much more. Lance is full of story potential; experience all of his adventures in this beautiful 128-page illustrated fanfic anthology!
The zine is 6″ x 9" and contains 33,000+ words and 50+ illustrations. The available merch consists of four postcards (single-sided prints), two double-sided bookmarks, two sticker sheets, and two acrylic charms. Our 20 writers, 20 zine artists, and 8 merch artists are listed under the readmore.
Zine Artists & Zine Writers (listed in left-to-right order of snippets):

aetherlogic ※ @shipthepuppy​
@agent-octopus​ ※ Ewagan
arctg ※ @milkteamiku
Asterein ※ @trash4bechloe​
@babypears ※ @autisticvoltronld [5557]
@brobuddypal ※ pugglemuggle
carnsten ※ @dipuc
crowzep ※ @king-lotor [RayLou]
@darc-la-farse ※ @maternalcube [eugyne]
@dreamwips ※ @pretty-princess-eren [SouthernBird]
loomsy ※ Renommus
looveel-realm ※ @mandooowwn​ [DumpsterDiva]
@louscribbles ※ @itsdetachable [Hollo]
@mikossu ※ @onestrangenovelist​
@pitchgold​※ @queen-gr [GemmaRose]

pittssmitts ※ interdictedkai
@sienaries​ ※ @fairylaughing​
@sillypeppers​ ※ satalderihannsu
bakaandie ※ @queenmogar117​ [TheQueen]
@legendarydesvender ※ @ilgaksu
Postcards: @pitchgold​, Joker-Ace​
Charms: cinnieminni, @vanienne​
Bookmarks: @lavenderdreamer13​, xNighten​
Stickers: NUUKY​, @s-enja​
Cover: @madidrawsthings​

OMG! Are you guys doing any other zines with any of the other characters!?!?!?
Reply

Reply