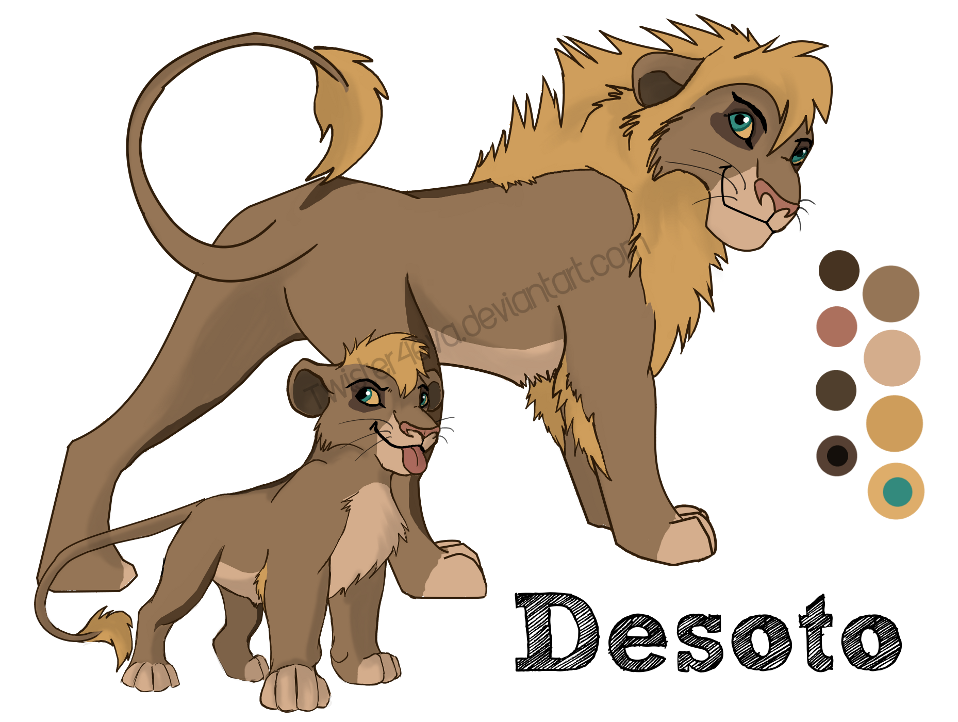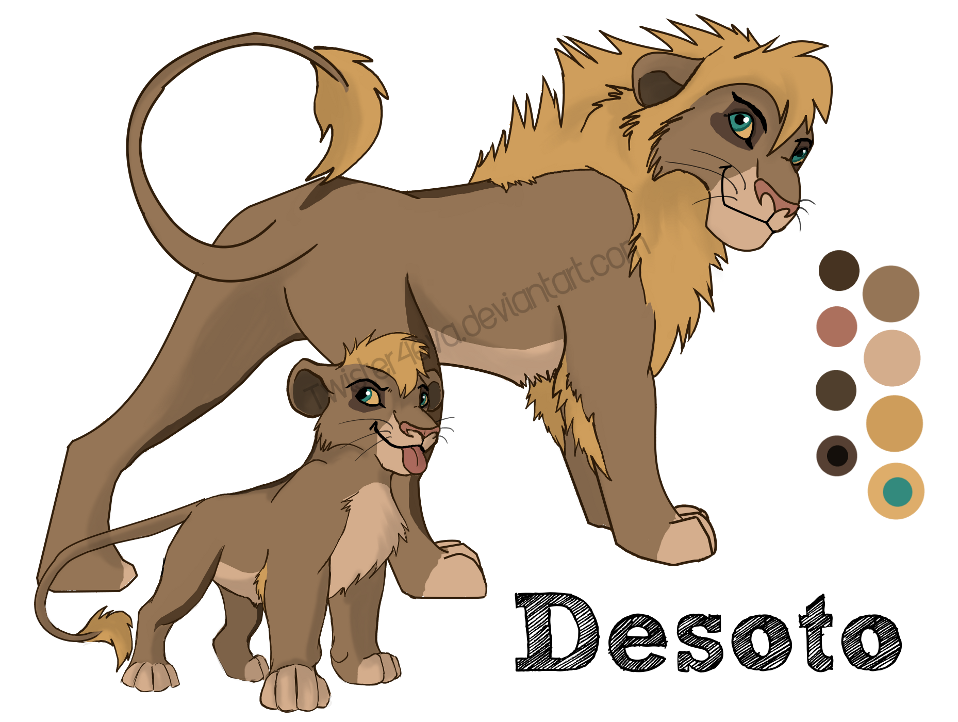 Watch
Desoto's character reference.
[pronounced; Deh-so-toe]


Desoto and his sister have been travelling together since they were small. Escaping from their father who began to taint their pride and make it a horrible place to reside. At their mothers last wish; they are travelling to another pride, far away, to meet up with their aunt and cousins and hope for a better life with what is left of their family.

Art is © Twister4eva
TLK style is © Disney
Desoto's design was originally adopted from Claire-Cooper alonewolf009.deviantart.com/ar…
Drawn and coloured in GIMP with a drawing tablet.




THIS IMAGE IS NOT TO BE USED ON OTHER SITES.