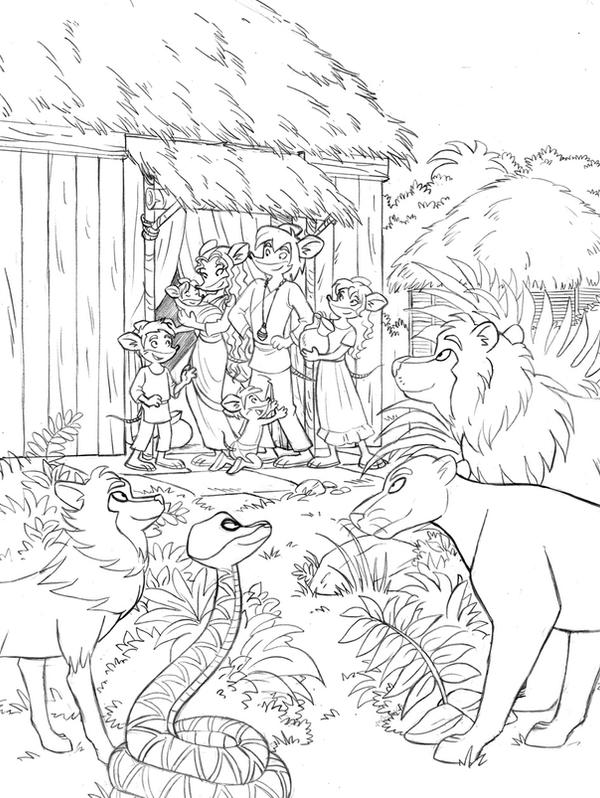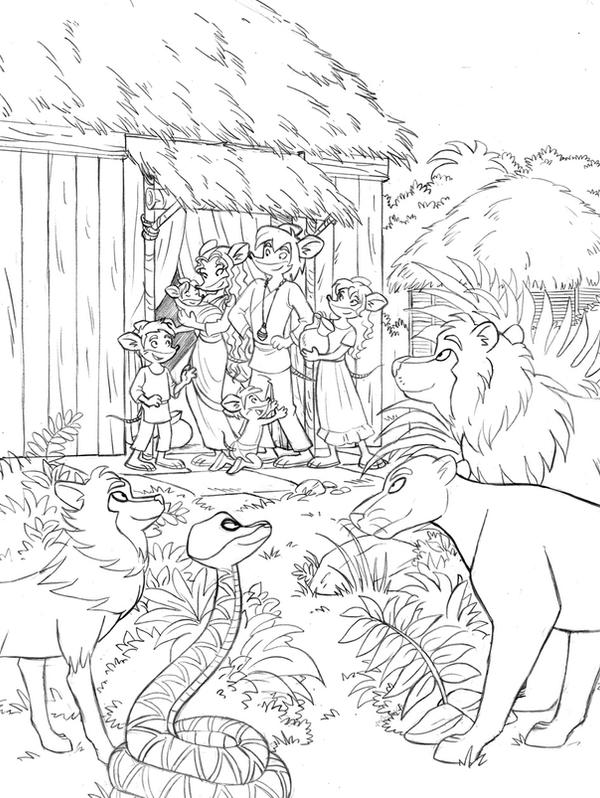 Watch
Illustration done for "I classici di Geronimo Stilton".. we had to illustrate the novel "The jungle book" ^^

Copyright_ Piemme-Red Whale

I just want to say you did a very outstanding job on drawing this picture and the characters in it too.


Funny thing is I'm doing my own anthro version of the Jungle Book but with a more Native American feel to it.

Reply

Thanks a lot! The concept of the drawing is mine but the design of the main characters was made by another illustrator, I just had to follow the models

Reply

You're very welcome. Just wondering, do you know where I might find more of this story?
Reply

Those lions look kind of out-of-place in the jungle.
Reply

Where did you see lions? They are Bagheera and Baloo, a black panther and a bear.
Reply

Well, what is that thing on the right then? Last time I checked cats do not possess head hair.
Reply

Hmmm...we shall see if it is only sold in Italy/Europe.

I think it is only a matter of time before it gets to America and Asia.
Reply

Più topi per tutti!!!

... ma come mai hai tolto l'altro?

Reply

OMG antropomorphic mice!!!! O.O.......deheheh scusa...
Reply

My sister used to be obsessed with Geronimo Stilton books...These are adorable!
Reply

Thank you! I think that this series called "The Classic of G.Stilton" is not selled abroad..but "never say never"

Reply

Really? There's definitely a Geronimo Stilton series over here. It stars mice . And every other sentence has some reference to cheese or paws.

...They aren't exactly the most well-written books. But I like this version.
Reply

Yes, Geronimo Stilton books are traslated abroad..but I think that this series in particular (that shows famous novels' adaptation in Stilton's style) is selled only in Italy

Reply

Beautiful illustrations! Are you going to colour them?
Reply