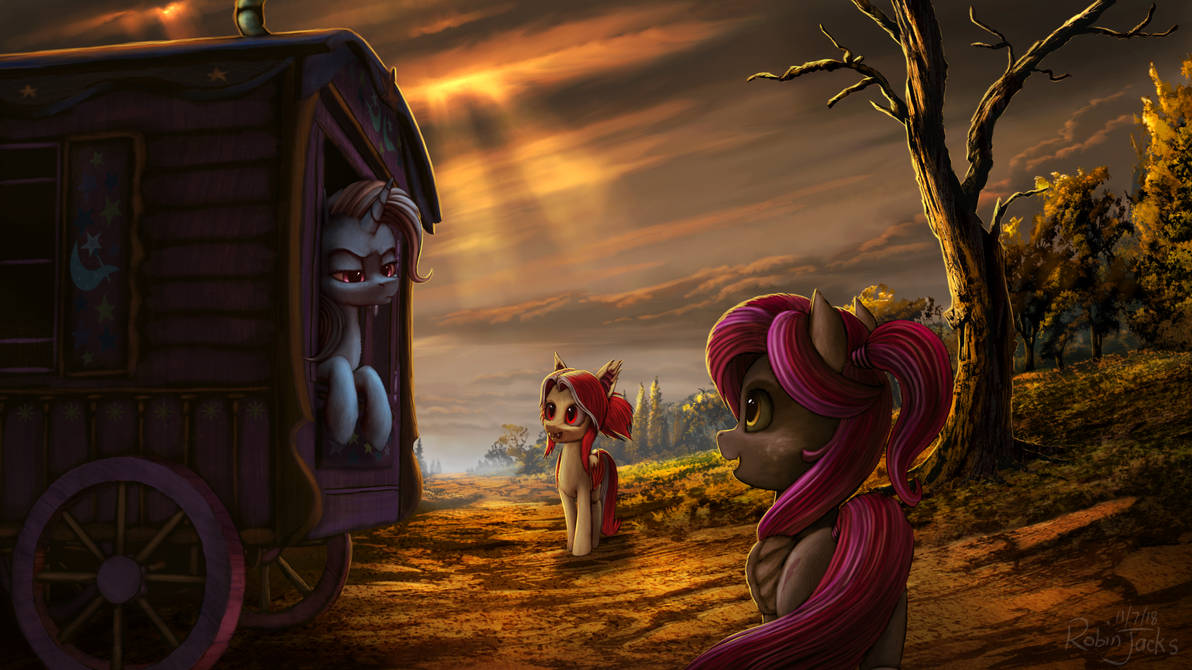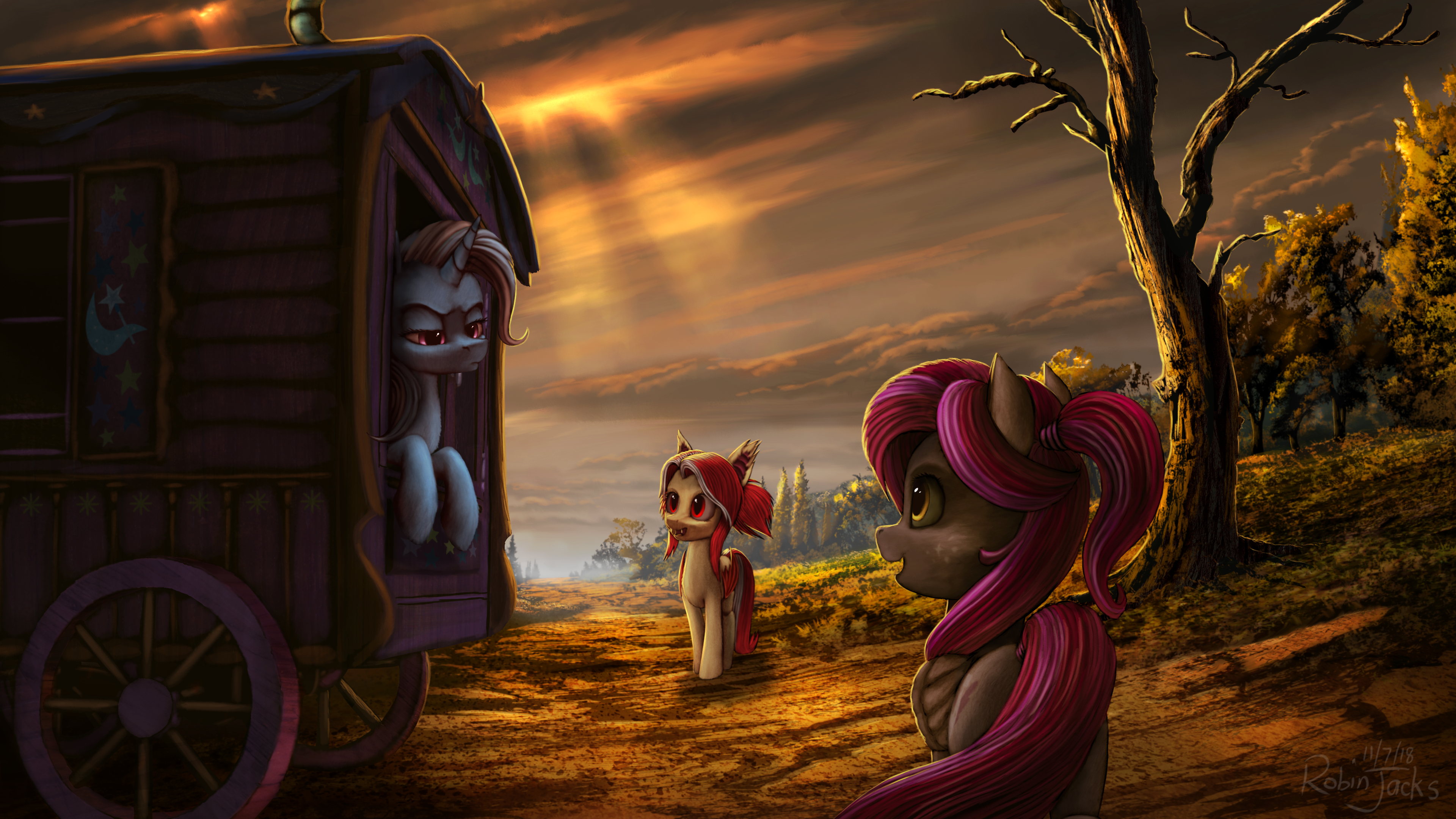 Watch
Note: Best viewed with an sRGB monitor profile.
This fan art is something I did for EQD's Sethisto after he featured my hastily and badly rendered image of EQD's mascot
www.equestriadaily.com/2018/06…
So I thought I'd create something much better! This image turned out beautifully and the best part was I didn't plan on it looking like this at all. A lot of happy accidents were made!
Looks like Trixie's got her hooves full getting a visit from Seth's OCs.
Edit: Made the image more luminous and tidied up some details.

Reply

Thank you! I'll be doing a few touch ups later too.

Edit: Updated!
Reply

This Deviation was featured in the following Equestria Daily Post
www.equestriadaily.com/2018/07…
Thank you for providing pony material for all of us to enjoy

(This bot is unofficial, it is NOT affiliated with Equestria Daily. If you do not wish to get these notifications anymore, please just block this account.)
Reply

Woah. I wasn't expecting that. Very nice!
Reply

I wasn't expecting this either.
Thank you, kindly!

Edit: Oops, just realized I forgot Spot's freckles, I'll have to fix it later.

Edit: Updated!
Reply

Yes, that IS beautiful! Very nice use of light and shadows.
Well done!
Reply