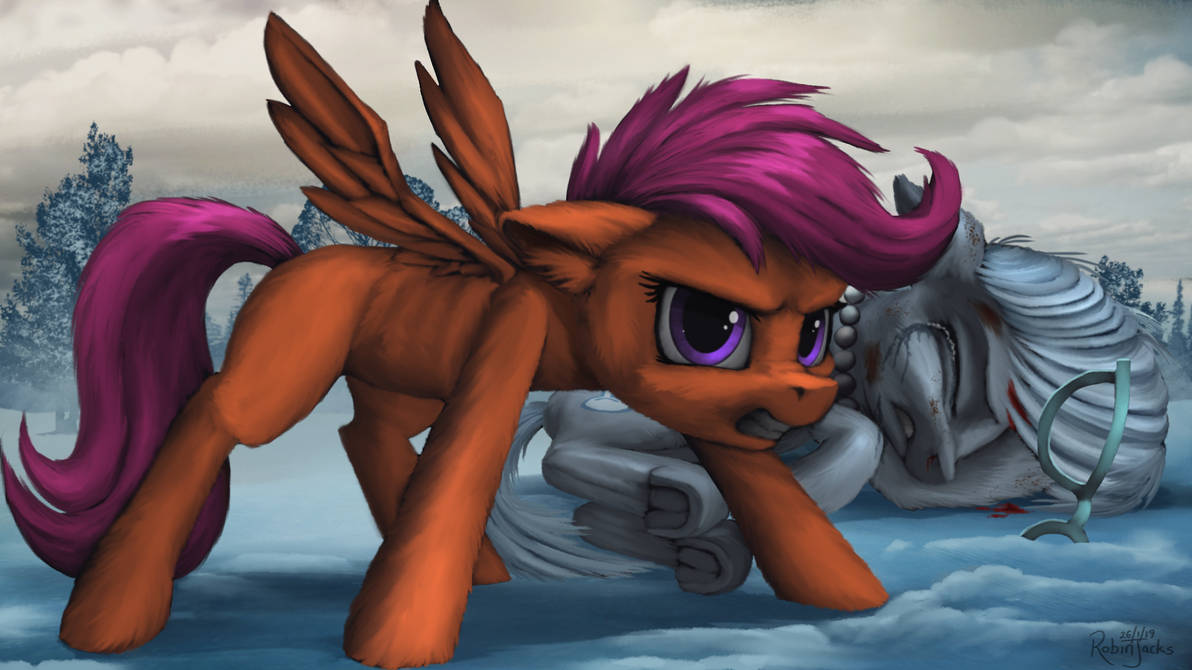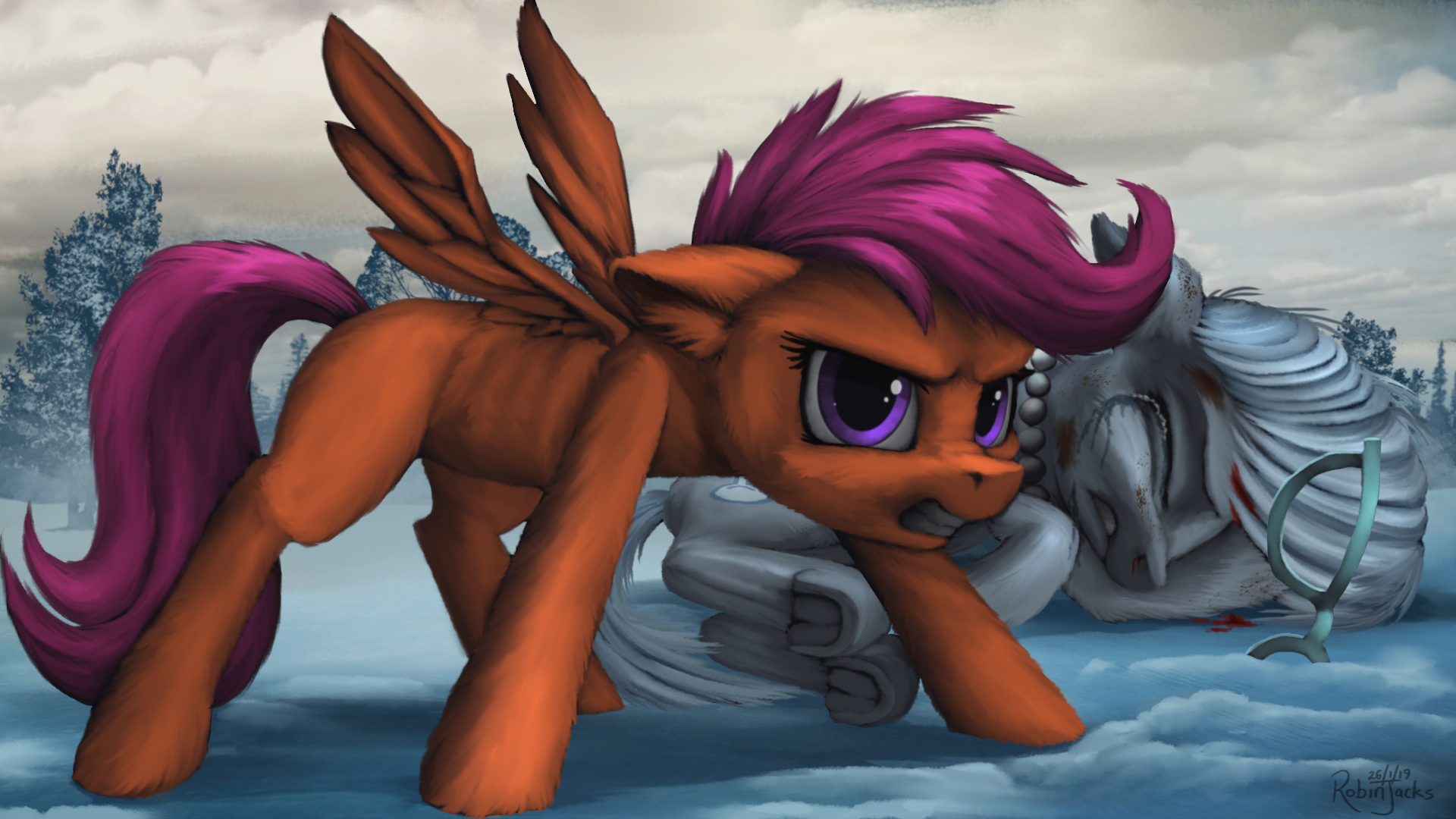 Why Am I Crying?: Chapter 6 Scootaloo 2
My 6th illustration for my reading of 'Why Am I Crying?' by Rated Ponystar.
youtu.be/AHd-tVyHqIk
(includes a sped-up recording of the design and painting process)


Anyway, in this chapter Scootaloo gets to know Silver Spoon a little more and learns some shocking things about her past. For the illustration I chose an early scene during the confrontation when Scootaloo charges in heroicly to defend Silver Spoon.


You show 'em Scootaloo! I hope you guys enjoy.

I started reading this story because I saw this wonderful piece. Thank you creating such a moving image, and for helping me find the source of it. <3
Reply

Reply

This Deviation was featured in the following Equestria Daily Post
www.equestriadaily.com/2019/01…
Thank you for providing pony material for all of us to enjoy

(This bot is unofficial, it is NOT affiliated with Equestria Daily. If you do not wish to get these notifications anymore, please just block this account.)
Reply

Ooh, I like this! Good work
Reply