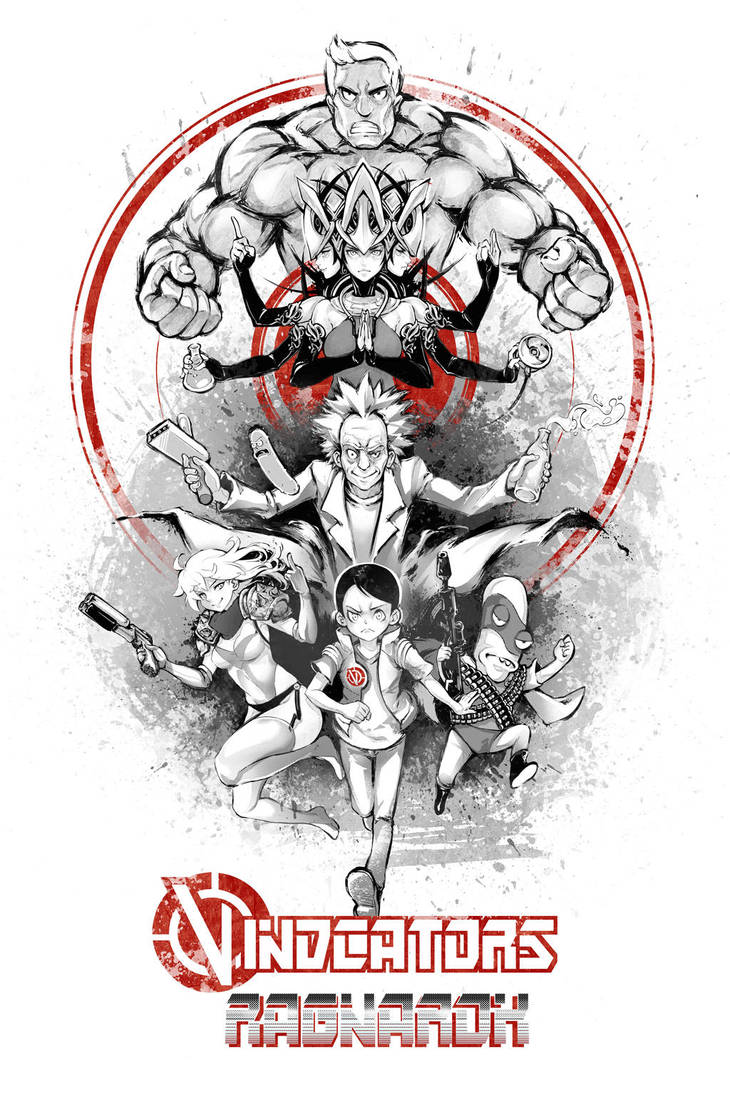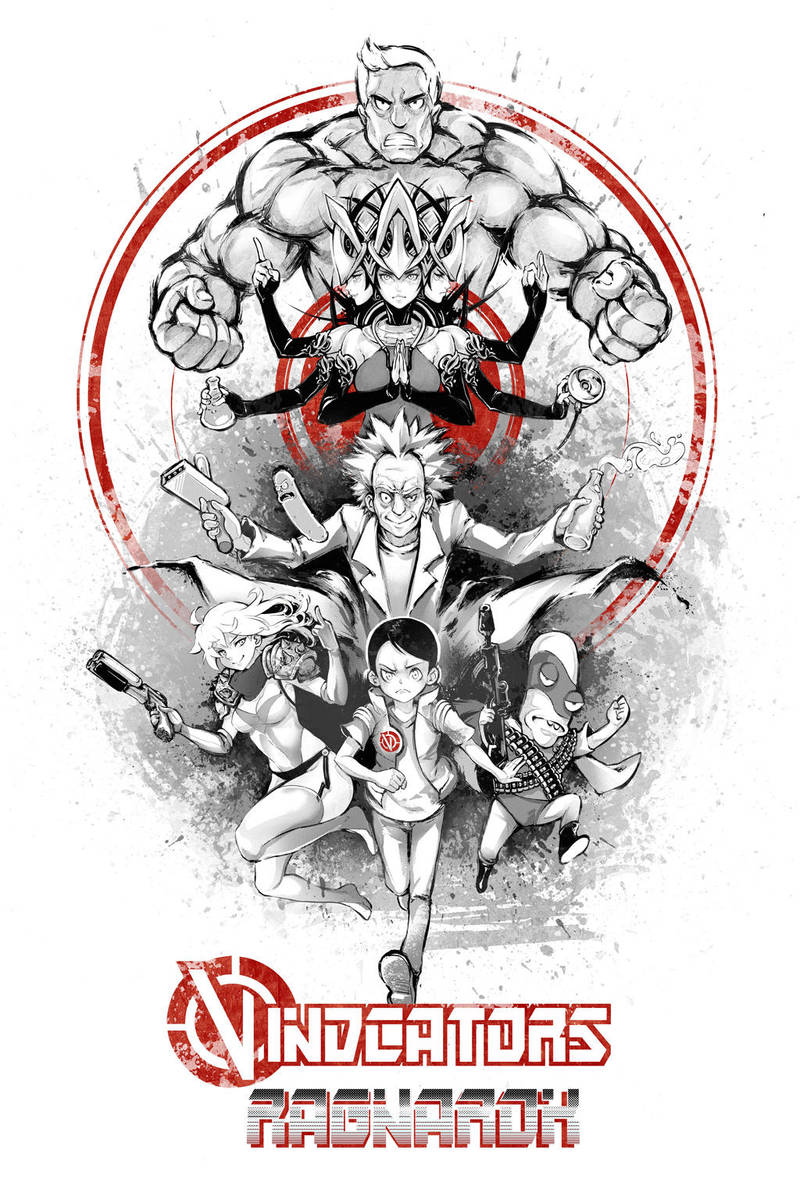 Watch
Online Shop|
FAQ|Instagram
|
Twitter
|
Facebook
|
Tumblr
My homage to Rick and Morty's homage to Avengers via a homage of the Thor Ragnarok poster design.
The idea is following the episode 'Big Trouble in Little Sanchez' goddess Beth goes off to explore the universe and via plot shenanigans becomes bent on destroying the Universe. Of course following the events of 'Vindicators Part II', there's no Vindicators left aside from Noob-Noob. The new Vindicators team assemble with Rick, Morty, Summer ('Total Rickall'), with all the rounded up conceptual Jerrys' (leftover from 'Big Trouble in Little Sanchez') combined to form a super HULK Jerry to help fight against goddess Beth.
I actually started working on this since October of 2017, but got repeatedly stuck trying to get a good color scheme going. In the end I just stuck with gray scale to help accentuate the red, since I wanted this to be on a T-shirt (coming SOON). Its hard to tell in the condensed version but the print and wallscroll versions will show the screentone effects.
You can grab the print at my shop or at Anime Los Angeles this coming weekend. I also added shipping to UK, France, Germany, and Australia!
BUY THIS PRINT